While model turned singer, Dounia, claims she is toxic and not good for the ego on her third EP, we discovered when sitting down with her at Soundset Music Festival in Minnesota, that her ego is nothing but down to earth. She says her philosophy is to treat everyone like a friend when it comes to her career, contrary to what most would think about rising stars, or even New Yorkers in general. She reps Queens New York, but her roots are in Morocco, which explains why her sweet demeanor comes with a dash of sass. Her raps are often layered over dreamy genre-bending beats, and she even has a freestyle in her native language of darija, which she still mainly speaks at home, or will rap rapid fire in Arabic bridging together the pieces of her upbringing when it comes to her music.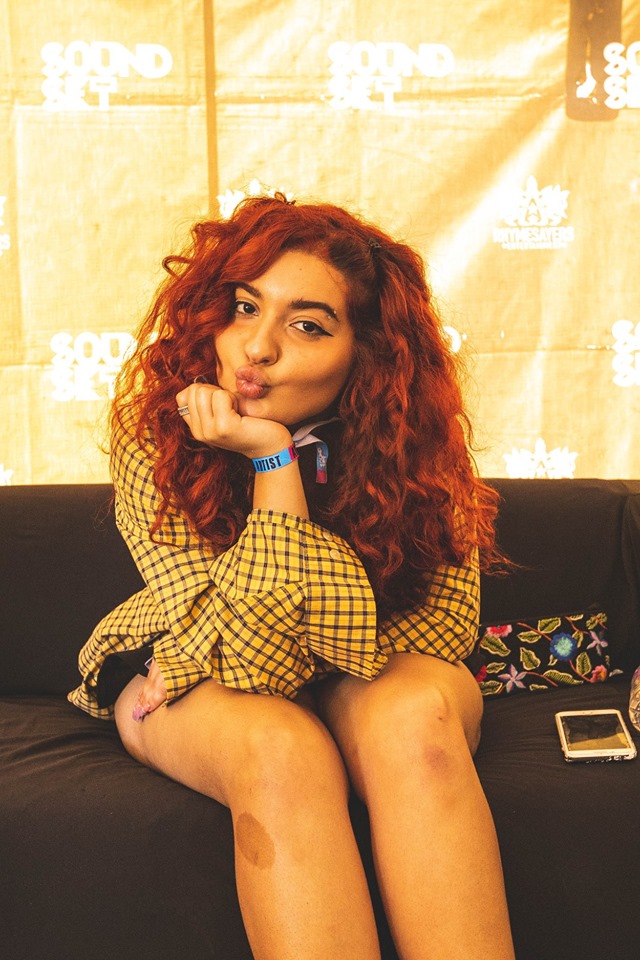 Dounia got her start as an Instagram model as a teenager, and rose to fame because of her inspirational body positivity activism and thrifted styles. This caught the eye of brands like Forever 21 and Refinery 29, where she began modeling officially for them. When it comes to using her platform to bring awareness to hers and other bodies, she said it was organic for her.
"I never was like I had to push this agenda, I was just posting pictures, and people found it to be this thing," Dounia says. "Then I was like absolutely this is something I want to campaign, because I truly feel like confidence within your exterior translates many ways, and a lot of people do feel stunted by their insecurities physically. I want to make everyone feel as beautiful as possible because that stuff doesn't even matter, it's just a vessel," she said.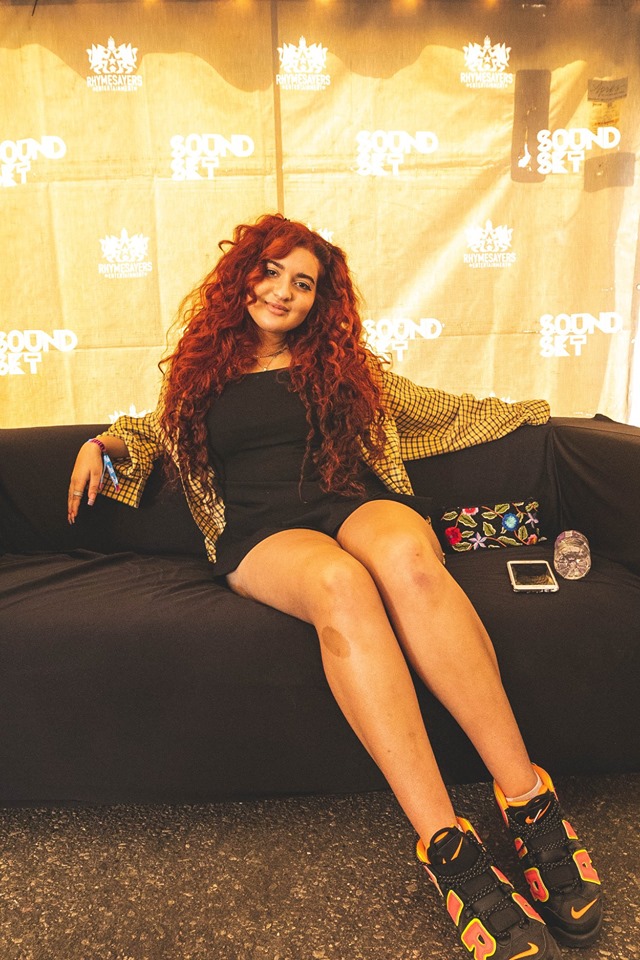 While modeling just fell into her hands, music was something she said she innately wanted to pursue. As her Instagram was blowing up, she was sitting on songs and posting them online, but keeping them under wraps because they were so pure to her and she says she didn't quite see herself actually becoming a singer. "I was insecure about my insecurities…I thought I would become a writer, or an English teacher," she said. She said one day when the time felt right to pursue it professionally she did, and she's been grinding since. She released her debut EP, Intro To, in 2017 and it rose to the top of the iTunes R&B charts and caught the attention of Queens rap crew World's Fair. She released her sophomore EP, Avante Garden, a year later and had notable collaborations with Supa Bwe and Kehlani.
On her newest project, Not Good for the Ego, Dounia says she is a more mature version of herself and more cautious of what she's promoting. "On Avante Garden I was going through a party stage, I was 21, so a lot of mentions of liquor and substance and what not, and Intro To, was at the time an expression of me and my experiences then, but now that I'm growing up, I'm realizing that I would like to push a spiritual agenda. I don't want to glamorize anything and just want to be cautious, that's just one little thing, but it's still a completely honest expression of me and it's very dynamic. It's really just an accurate representation of who I am now, and Avant Garden was an accurate representation of who I was," she said.
Check out her Not Good for the Ego below, and peep her Instagram here.
Contributing Writer: Ciera Mckissick
Photo Credits: Facebook, Maya Iman
---