We headed to our neighbors up north for Soundset Music Festival in Minnesota Memorial Day Weekend, and we got a healthy dose of some of hip-hop hard hitters and up and comers. Soundset, thrown by indie label Rhymesayers, known for launching the careers of Atmosphere, Brother Ali, MF Doom, and Aesop Rock, has been going for twelve years strong, even expanding to the Saint Paul State Fairgrounds.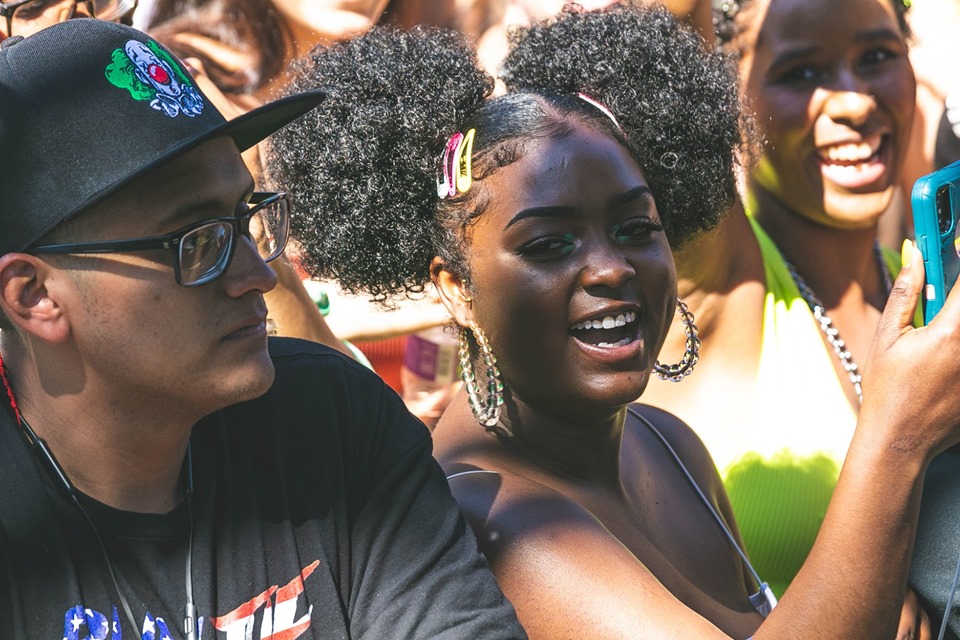 The one day festival packed a lot in, with three main stages, the Atmosphere and Friends Stage, and the Twin Cities stages, Minneapolis and Saint Paul, which alternated between back to back performances, hosted by Sway. Smaller stages included the Essential Elements stage with DJs and bboy battles throughout the day, with a team from Milwaukee taking home the crown. The fest being on the State Fairgrounds came with the ferris wheel, and rides, as well as a corridor dedicated to local vendors and food trucks. There was even a Zen Bin, where festival goers could go meditate, lay on blankets and burn sage, or learn a hip hop dance, and there was an entire area dedicated to old classic and custom cars.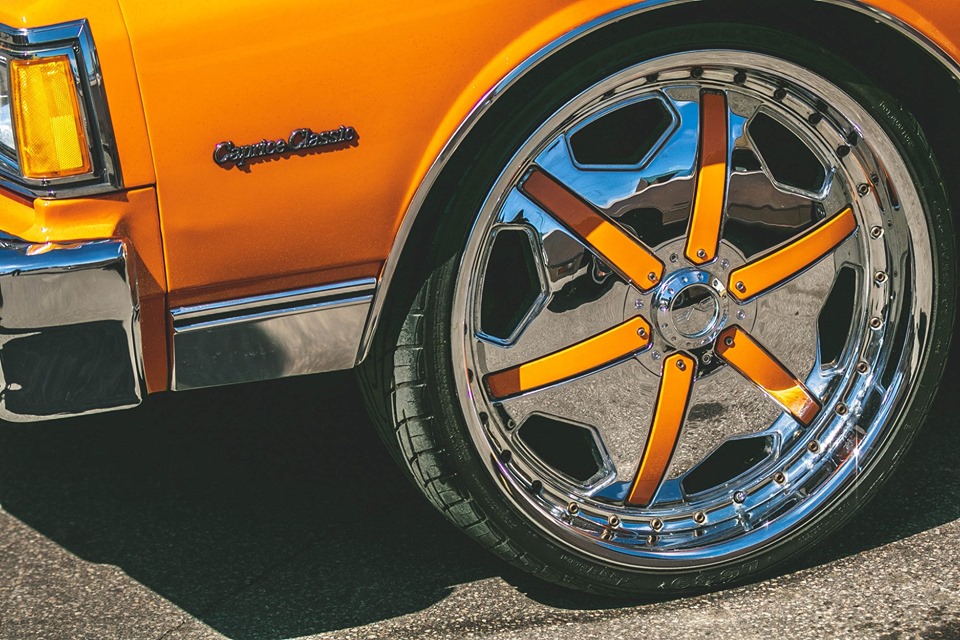 We were looking forward to newcomer Tierra Whack, Buddy, New York's crew Beast Coast, hip-hop OGs Yasin Bey (Mos Def) and Talib Kweli as Blackstar, DMX, and who wouldn't be excited to see the legend that is Lil Wayne. The day kicked off early with a set from Dounia, who was in our roundup of acts to check out at the festival. She performed songs from her first two EPs, and even a song in her native Moroccan language for the crowd. Up and comer, Dua Saleh from Minneapolis also performed early, and we bounced between the stages.
We caught Chicago's Taylor Bennett days before his new album, American Reject dropped. It was his first time performing Soundset and he wanted to do a special playlist for the fans, kicking off with "Minimum Wage," and "Rock N Roll." His guitarist Zeke, really stole the show, playing a wireless electric guitar — even with his teeth, and jumping into the crowd in true rock and roll fashion. Bennett had a lot to say, using his platform to spread the good word, saying, "The most important thing in this world is to be yourself. I don't care if you're white, black, gay, straight, rich or poor, as long as you're on your shit," before going into his song "Destiny." He played a song for a former long distance lover in Minnesota, and closed out with a new song "Streaming Services."
Buddy came out in all white, a white hoodie and white Dickies overalls with a burst of energy performing "That Much." He told the crowd he came from a long way, all the way from Compton, then saying "where I come from, we be smokin," asking where the potheads in the crowd were before going into his song "A Lite" off of his Ocean & Montana album produced by Kaytranada. He asked if he could take us to Compton real quick, and went into his smooth soulful hit, "Trouble on Central," off of Harlon and Alondra, and breaking into a crip walk. After starting a mosh pit and touching on Mental Health Awareness Month, he performed his anthem"Black," asking all of the black people in the crowd to raise their hands as he counted them, which was not the majority, in a place like Minnesota.
But Minnesota is known for its burgeoning hip-hop scene, and Prof and Dem Atlas, who are both signed to Rhymesayers, are an example of some of the great hip-hop coming out of the city who performed. Prof joking how close he lived, "Hi my name is Prof, and I'm from Minneapolis and I live 10 minutes from here." Dem Atlas is definitely is a multi-layered hip-hop artist, and his former rock band frontman days show in his flow and his stage presence. He was wearing a military jacket style leather jacket with fringe and bullets. Dem Atlas is no stranger to the Soundset stage, asking the crowd "Are we at Soundset or not?" He brought out Lady Midnight, dressed in all blue, who performed "Music Man" with him, covering Lauryn Hill's "That Thing" at the end.
Breakout artist, Tierra Whack was a midday treat. The Grammy nominated artist came out ready to have fun, kicking things off with "Only Child." Wearing yellow Balenciaga, she still brought a realness and quirkiness to her set, making the crowd repeat after her when she would say "Whack, Whack," sometimes making sounds and meows to an echoing audience. She even had a custom made donut with her name on it that she had the security guard gift to a fan. She turned things up with "Clones," and played the snippets from her acclaimed Whack World album, After performing "Pretty Ugly," she asked what song from the album did the crowd want to hear to a sea of shouts, before going into "Flea Market," "Tic Tac Toe," and "All Dogs Go to Heaven."
Highlights from the late afternoon include the entire Beast Coast Collective. The Flatbush Zombies, Kirk Knight, Joey Badass, The Underachievers, Powers Pleasant and Nyck Caution took the stage, alternating between their respective crews almost song for song. A last minute cancellation of Lil Uzi Vert, was replaced with DaBaby and viral sensation the cowboy clad Lil Naz, known for his song "Old Town Road," which he performed, plus one other song as a way to shoutout his forthcoming album, saying he wants people to know he has other music. Run The Jewels and Blackstar's Mos Def and Talib Kweli, who are certified hip-hop veterans, gave classic performances to bring in the evening.
SZA, performed before headliner Lil Wayne, which although she doesn't quite qualify as hip-hop, she was embraced as though she was. After a bit of a late start, she mostly performed songs from her debut studio album Ctrl, "Broken Clocks," "The Weekend," and "Love Galore," were highlights. SZA is known for her ability to swoon the audience with her heartfelt lyrics and sultry singing. She even did a little rendition of Sixpence None The Richer's "Kiss Me" from She's All That, saying she's always wanted to do that song and wanted to take advantage of it with the live band.
The night culminated into the highly anticipated performance from hip-hop legend Lil' Wayne. Lil Wayne has been quiet the last few years since fighting lawsuits with his record labels Cash Money and Universal, and finally being able to release the Tha Carter V. Lil Wayne is no stranger to fame, having been famous and the youngest member of Cash Money Records at the age of 11. This type of nearly life long limelight was apparent even in his arrival. A black Benz sprinter and a black stretch limo pulled up moments before, and he went straight from the car to the stage. He opened his set with a hello and speech thanking the crowd, God, and letting everyone know they were going to have a good time. He performed hit after hit from his long career.
Soundset was a not only a celebration of hip-hop music, but also the culture of hip-hop that is rooted in community building, story telling, and connection. In the words of Sway, "Hip-Hop is bigger than religion, and politics, and it has brought all of you all here together today, and there is power in that."
For more photos check out our Soundset Album on Facebook.
Photo Credits: Maya Iman
---