Los Angeles' Danni Cassette, the analog connoisseur, is continually choosing their own beat in this rhythmic pattern of creative life. Danni's love for creating was instilled by their grandfather, the first person to introduce them to recording sound on tape. Their admiration of the manipulation of sound, specifically on cassette tape, displays how one can maneuver and expand their creative soundscape outside of the current creative techniques used in our fast-paced digital age.
Their newest single "FAVOR" is a new attitude of vulnerability for Danni. With the vibrant colors speaking their own language, and an unapologetic truth, Danni mentions that this is truly one of the first moments they've allowed complete transparency in their music, and that kind of confidence is freedom. Danni Cassette finds inspiration within and delivers it right back to the audience they have cultivated.
AMFM: Where does the name Danni Cassette come from? Are you simply nostalgic for physical memorabilia in this digital age?
DANNI CASSETTE: Danni is related to my middle name Danielle. Cassette, that's how I learned music. My grandfather picked me up and sat me on his mahogany upright piano bench and pressed record on a Shoe Box tape deck. He taught me how to lay down harmonies and record myself to tape. It's kind of stuck with me ever since. I was also known for recording over any tape I could get my hands on after that. Even the "Just For Me" tapes. No matter how technology continues to advance, I am analog. Attached to things that are very real.
AMFM: I know you're originally from California and have lived in Florida, I'm curious how and if your surroundings of living in LA, Florida, or elsewhere has any effect on your methodology when creating music?
CASSETTE: They all have had an effect on me. I was California raised, but spent my teenage years in Atlanta. San Jose, CA was maybe 6% black when we left for Georgia. In California, I didn't see many kids like me and I only associated blackness with going to church. Moving to Atlanta, I saw black people everywhere and my mind and perspective had an opportunity to open up and broaden. Seeing black people own their own businesses and properties. I moved to Florida for college to attend Full Sail University, my whole reason for being there was strictly for music. After college, I stayed in Orlando to try to make a move on their music scene. My first piece of music recorded as Danni Cassette happened in Gainesville, FL (Crescendo Studios) and that process was me really taking all the places and spaces I'd occupied to make music. My grandparents were from the South/Midwest and escaped to the West to stay alive essentially. Living in the South served a very layered purpose. It led to my sound and creation. Now living in LA, I feel extremely isolated, but I can hear me more now than I ever have. It's pushing me to truly center, so I can make some of the best music I have ever made.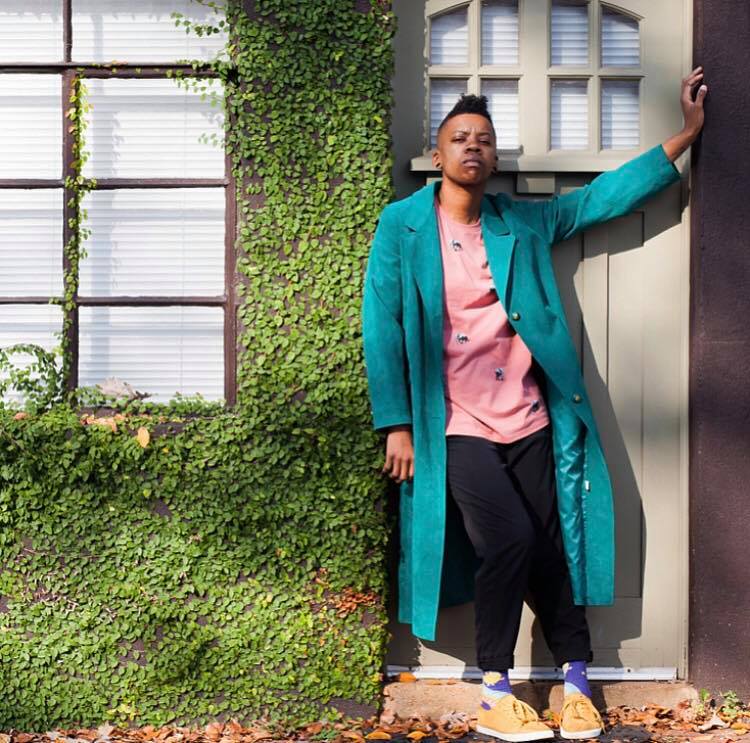 AMFM: How long have you been creating music and what has been the biggest takeaway from committing yourself to a life as a creative? What has musicianship afforded you?
CASSETTE: My first memory of me coming up with melodies was, age three. By 14, I'd sang in choirs and started writing my own songs.In December 2010, I performed at my first open mic and used that as a launching pad to land me right where I am today. So it's been a life thing, I am also right at eight years for when my heart decided to go all in. Artistry is constantly testing my strength and the lengths I will go to in order to ensure that my wants are fulfilled and carried out. Sometimes being an artist is like jumping out of a plane with no parachute, and I enjoy the challenge of making sure I don't fall to the ground. Musicianship has afforded me travel. I always say music is why I have had the chance to see the world. I have met so many beautiful people. Those people have made sure that I STAY working. Some people have embraced me like their favorite local artist or cousin. I've gained a genuine following.
AMFM: Your lyrics are especially transparent, where does your confidence in vulnerability to express to what is on your mind come from? Are you instinctively that kind of person or you're constantly working on allowing yourself to be more and more open?
CASSETTE: Actually "FAVOR" is the only song in my discography where I have been this transparent. If you listen to The Land of Tapehistry or even BANANA they are layered in concept. I tend to be a bit more cryptic. Transitioning to LA has brought a lot to the surface, truths that I know I need for life, so in turn I am writing from a place that's expressing how I feel matter of fact. It's honestly new for me! Being raised religious, I think I always tried to move with grace even when someone would hurt me deep, that's what I was taught. I am pushing back and saying fuck grace. Although the things I have been faced with lately call for something different I lost a lot of people that weren't supposed to be there and did some damage before their exit. They didn't tread lightly, so neither am I.
AMFM: Is there a purpose driving your creative agenda and how has your purpose changed and for what reason?
CASSETTE: I went into this only wanting the things that are specifically designed for me. I am not an artist that's harping on winning a Grammy or selling out arenas. If it happens, I'll take it. I want people to see me and have no doubt that they also can pursue what they love, and what they wake up thinking about. I am just a beat in the world working to maintain the rhythm. We only add to the world's natural order by doing what we innately feel. I just hope I can keep people on that path. The change is realizing that being a solo artist may not be what I am most known for or may not bring in the most money. The many things I am skilled at have to be tapped into because it all leads to currency and expansion. At this point I am wide open. I don't want to be in my own way thinking I can only get it this one way.
AMFM: How has being an independent artist impacted your path as an artist?
CASSETTE: I am very independent. It's been way more fun that way. I have tried working with managers. I almost got signed to an independent label, but it felt like I was giving up everything I had worked for, or someone potentially taking money from something they're only facilitating and not bringing money to. I have basically been on the front lines fighting for my career in audio. I set my own pricing and draft up my own contracts, etc. I have been booking myself for eight years and I've played in 32 markets across the U.S. Having to handle every aspect has brought on so many lessons that I am not sure I would have gotten if I had a team. I find it to be way more gratifying to make decisions for myself and create my own path. This voice belongs to me. What I create belongs to me. Me being independent maintains the sacredness of what I feel.
AMFM: The video for "FAVOR" explores different meanings and attributions of color to our mood and feelings. Why did the treatment for the video take the direction of color as the main theme?

CASSETTE: It was important to me to keep the visual for "FAVOR" just as intentional as the song. I didn't want the feeling of why I wrote the song or what it's supposed to make people feel like to get lost. Colors are vast in their meaning and uses. Even when I sing, I can hear certain notes as violet, yellow, or black. On a visual aspect I wanted to use color to convey how raw this has all made me feel. Blue, because I was weighed down with a sadness I had never experienced before. Green, was me understanding that needing more out of people is okay. Peach, was me realizing that I had no compassion for myself and making this choice to stay away from someone not good for me was really an act of self love. I hadn't ever just chosen myself! I wanted the visual to also feel celebratory because I pulled myself out of some pretty dark places. I overcame what I thought would kill me.
AMFM: What or who has been inspiring you as of late or your all-time sources of inspiration?
CASSETTE: I am my source of inspiration. I decided to move to Los Angeles in ten days and left a lot of things behind. I am presently amazed by my own determination. Especially being in a market like LA. I don't let anyone intimidate me! I know that I am personally persevering through, so I find a lot gratification in my current work. My all-time inspiration is my Grandfather and Mother. My Grandfather teaching me music; he gifted me with a medium that has saved my life over and over again. My Mother the true hustler! Even when she doesn't understand my vision, she has invested in the fact that I believe.
For more information on Danni Cassette:
https://www.dannicassette.com
Danni on Instagram / Danni on Facebook
Contributing Writer: Lela Gaye
Photo Credits: Facebook
---