April Showers brings May music, and like Spring, comes reflection, growth and the budding of a new season. This month we feature music that gets in your head, and builds you up for a poppin summer. Things get planted in Portland with Amenta Abioto, sprout with heavy hitters Jamila Woods, Psalm One and Junglepussy, and catch some rays in Los Angeles with Julian Bell, and get you ready to get nothing but net this summer with Lorde Fred33. Just remember to take it slow, as IshDARR preaches on his latest album. Peep our Mixtape Monday for May.
Amenta Abioto – "Plant It"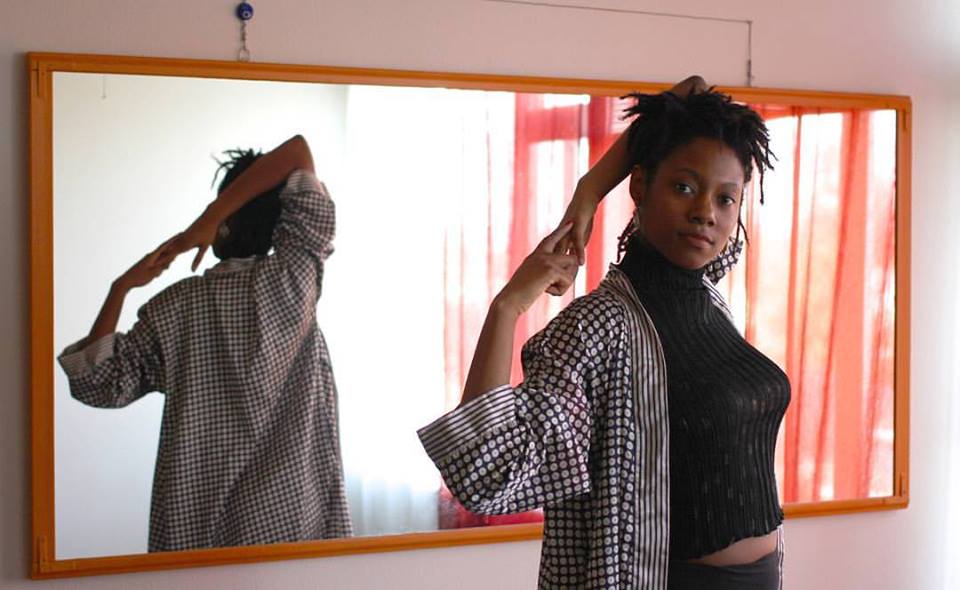 Spring is a time of nourishment. The birds and insects begin to return, flowers are in bloom, the trees and plants are receiving their first bursts of rain sunshine, and changes in weather mark a new beginning. Portland artist Amenta Abioto, quite timely released a new song and music video called "Plant It." She translates an idea so well through this extremely dope record. The opening line, "writing in the leaves" sets the tone of an earthy colorful vision executed lovely in the video for the release.
Abioto crowned in a gold coins, eyebrows as thick and green as a bush of clovers, and clothed in West African patterns sings of love, life and beauty. The lushness of plants and energetic crystals she places throughout, is simply a cleanse and homage to refocusing on surroundings and oneself. Abioto is feeding and nurturing her viewers and listeners, and mapping out such an echoed bravado through the dance and house soundscape.
https://www.youtube.com/watch?v=gYg53wHS_KE
Pslam One – "Non Binary"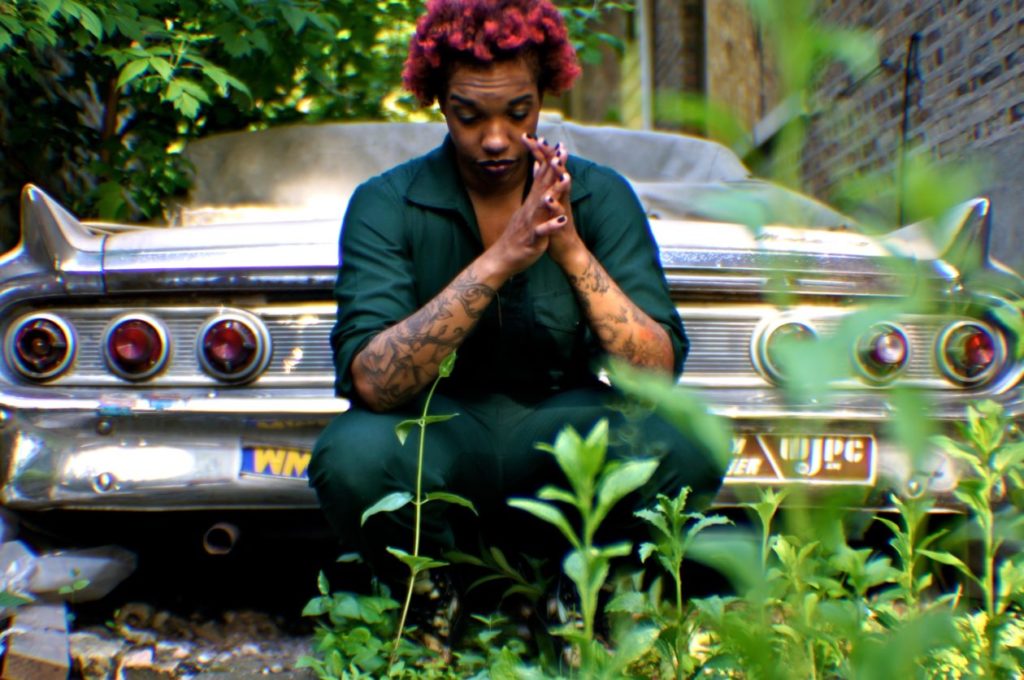 Pslam One has paved her way as a vanguard, no-stops artist, but her newest EP, DON'T GET LAZY NOW!, stands as her latest collection of music dedicated to represent the underrepresented. "Non-Binary," the opening track, features Chicago-based artists Sophia Eris, Angel Davanport, and SHOWYOUSUCK. Each artist shows up to serve a piece of insight that disbands the stigma centered on the non-binary label. The song itself is fierce, definitive, and extra cheeky to prove that people should be celebrated regardless of who they are, with words from Davanport and SHOWYOUSUCK to drive the point further.
As a whole, the EP calls upon marginalized populations to shed light on and disband the flaws of held inside a narrow mind. Pslam One isn't just here to make music, she's here to make change—and this EP proves it.
https://www.youtube.com/watch?v=GAChd-xlIFg
Jamila Woods – "Eartha"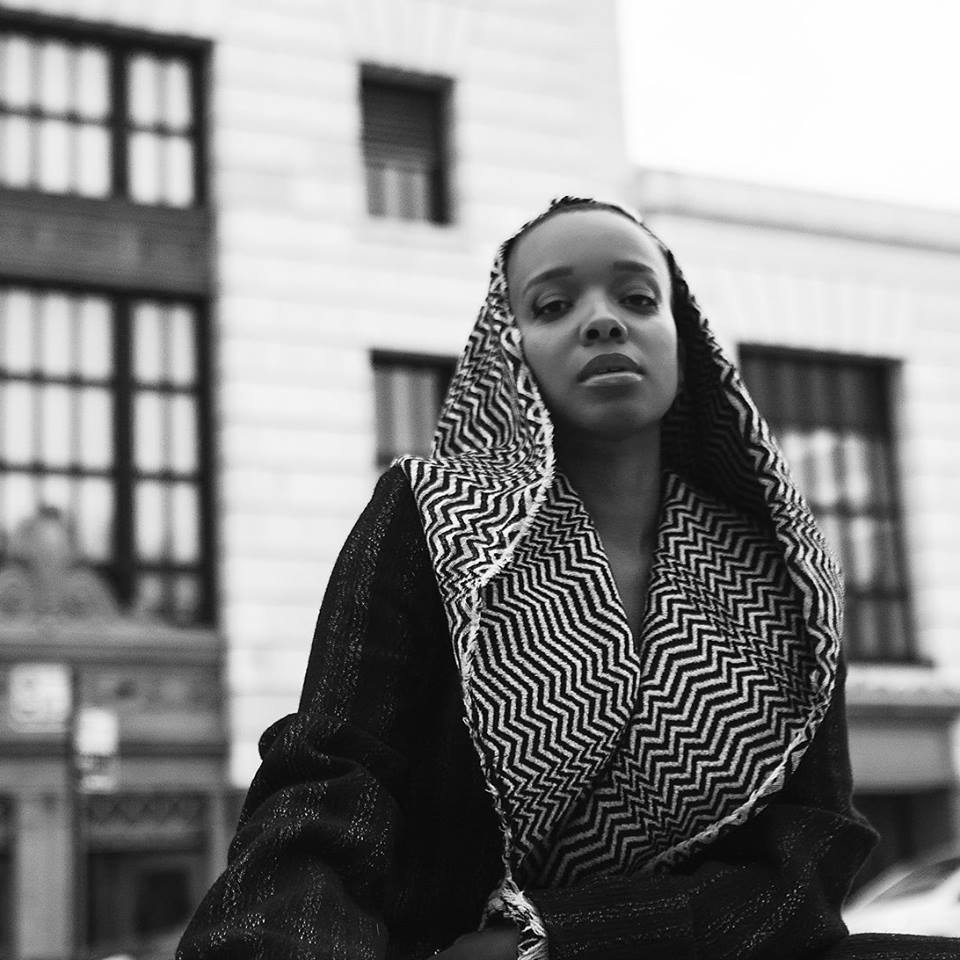 Earlier this month, Chicago's heart and soul Jamila Woods released her new single, "Eartha" The song, inspired by singer and actress Eartha Kitt—otherwise pegged as the "most exciting woman in the world"— sounds like a self-reclamation as it unfolds in the context of a black and white, silent film.  In the song, Woods addresses her soon-to-be ex-partner, mirroring Kitt's moxie, by reclaiming the courage and independence she lost while she was in the relationship. From beginning to end, Woods takes us through her journey of self-rediscovery as she questions her partner's loyalty and support, realizing that the time she spent on him far exceeded the time he ever spent on her. In the end, Woods recovers her prestige as she looks elsewhere to "share her love."
"Eartha" is the second single, in addition to "Zora," that Woods has released from her newest album, LEGACY! LEGACY!, planned for release on May 10th.  Don't mind us…we're just counting down the days until then.
Junglepussy – "I'm In Love"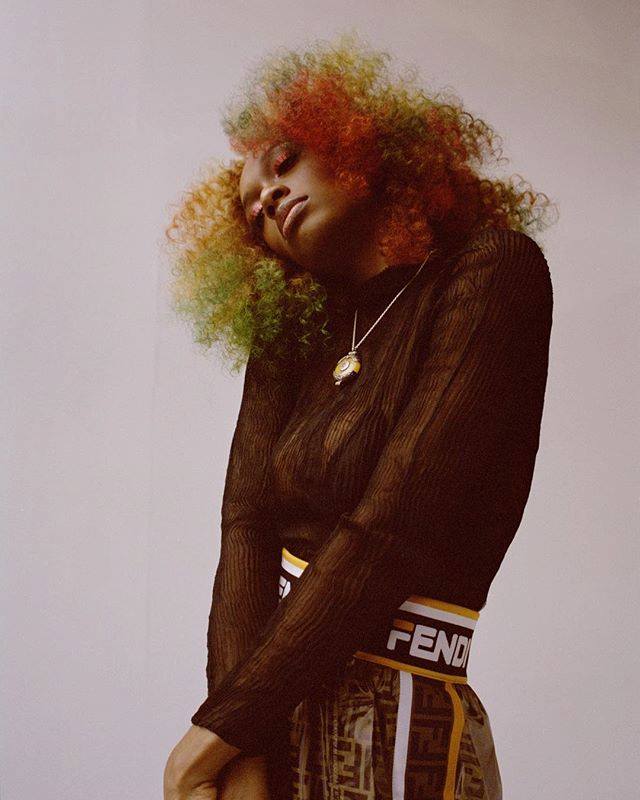 Junglepussy. Yes. We could leave that name there like Cher and it would always ring a bell. She is back with a cut and a women posse. "I'm In Love" is the ultimate comeback for an entity who knows "oh shit I got this on lock. " Not only does the New Yorker star as all the characters but she takes charge of her masculine energy also. The song has enough changes to keep audiences engaged and not interrupt this nine minutes of fleeting activity. It becomes a community effort by collaborating with Chicago based, VAM Studio. The creative camp features work with big wigs like Red Bull, but still caters to a surging affluence of POC, women, LGBTQ folks and people of diverse backgrounds. The comedy routine is naturally dubbed with subtitles, with outstanding screen performances and antics not based in belittling yourself.
IshDarr – "Slow Down, Kid"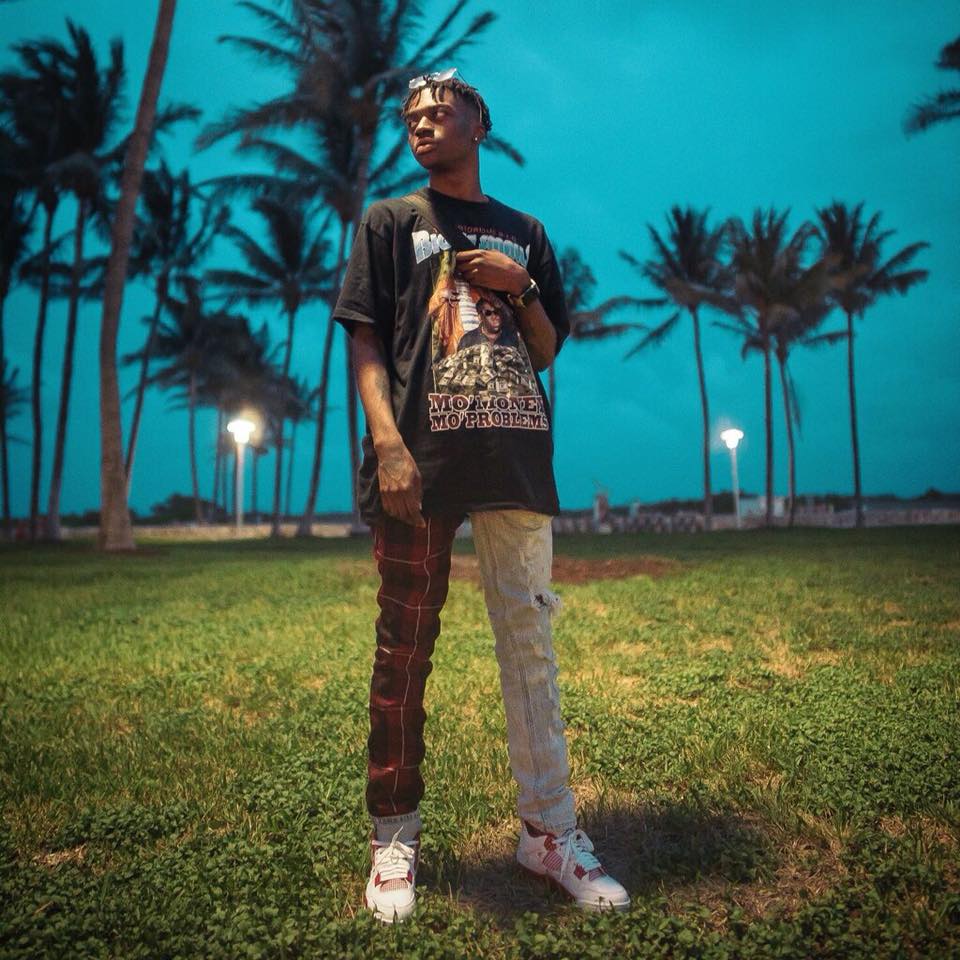 Milwaukee artist IshDARR drops gems on his newest project Slow Down, Kid, which is all about lessons learned and growing pains. IshDarr, who is now 22, has seen much success at a young age since he debuted back in 2015 with his Old Soul, Young Spirit mixtape.
Due to life hardships, IshDARR talks about how he had to slow down his dream chasing, and roll with the punches. Throughout this album, the message appears that these learning lessons are making him better,and that the journey itself deserves a head nod. The title track is upbeat; however, the melody in the hook holds a dreary tone. He harmonizes, singing, "Why you slow down, kid?" It's unclear whether the question is posed by his fans who like his music and appreciate his talent, or if he is looking in the mirror asking himself why because he feels he needs to hurry up and get what he wants out of life.
On the song "Fuji Films," his journey makes him appreciates simple memories. On top of a beautiful Sade sample with perfectly placed hi-hats, he reminisces about a woman who gave him advice to slow down and make smart decisions. "Sunshine"lifts all the negative energy around him and anchors the young artist back to his purpose of life with sunshine being a symbol of life fulfillment. With help from his main producer Canis Major, IshDarr gives us an audio illustration of his travels out of darkness to the sunshine. Sometimes you have to slow down to grow.
LordeFred33 – "NBN"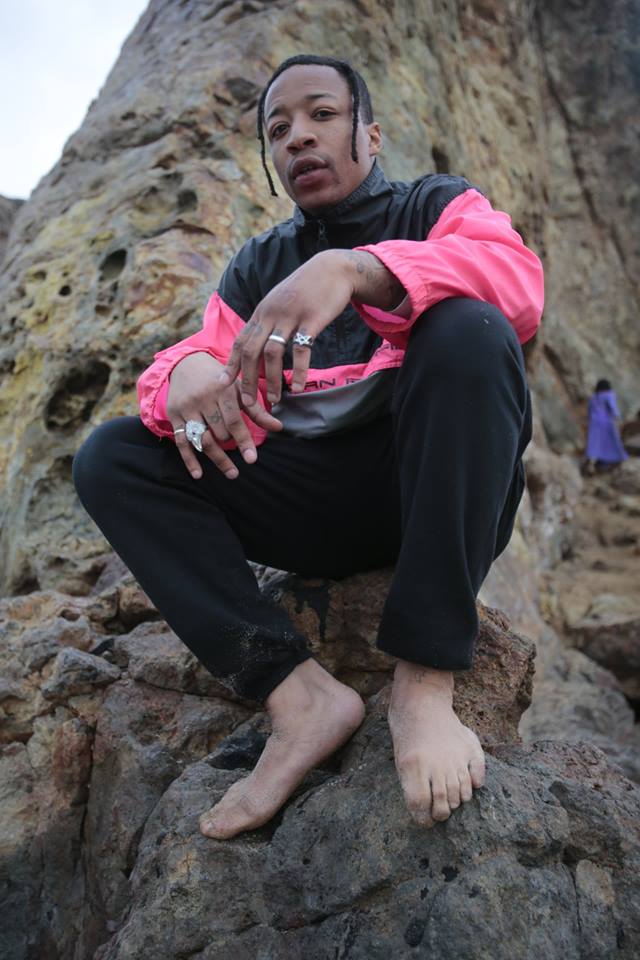 The complex Milwaukee rapper Lorde Fred33 champions with Milwaukee collective, New Age Narcism, and gets "nothing but net," finally with a new video for his track "NBN," which came out a year ago. On top of a calm, yet menacing beat made by Q The Sun, Lorde Fred33 repeats the line "I might aim at your head," in a vibrant video of lights with rapper Webster X, who is signed with Closed Sessions, who lends some bars. LordeFred33 shows no fear, only dedication, to crafting his success and growing his legacy throughout his trials and tribulations. Those exhibitions of strengths are detailed on his debut album NORF: The Legend of Hotboy Ronald released last year.
His tense voice inflections alter in volume, and it adds a certain tenacity to his flow interwoven throughout this seriously head-nodding bop, that switches tone towards the end. "NBN" has a celebratory feel, and feels like a spiritual war ready anthem, while going through the motions of fighting to be great in a world that stifles us.
Jordanna – "Comin Over"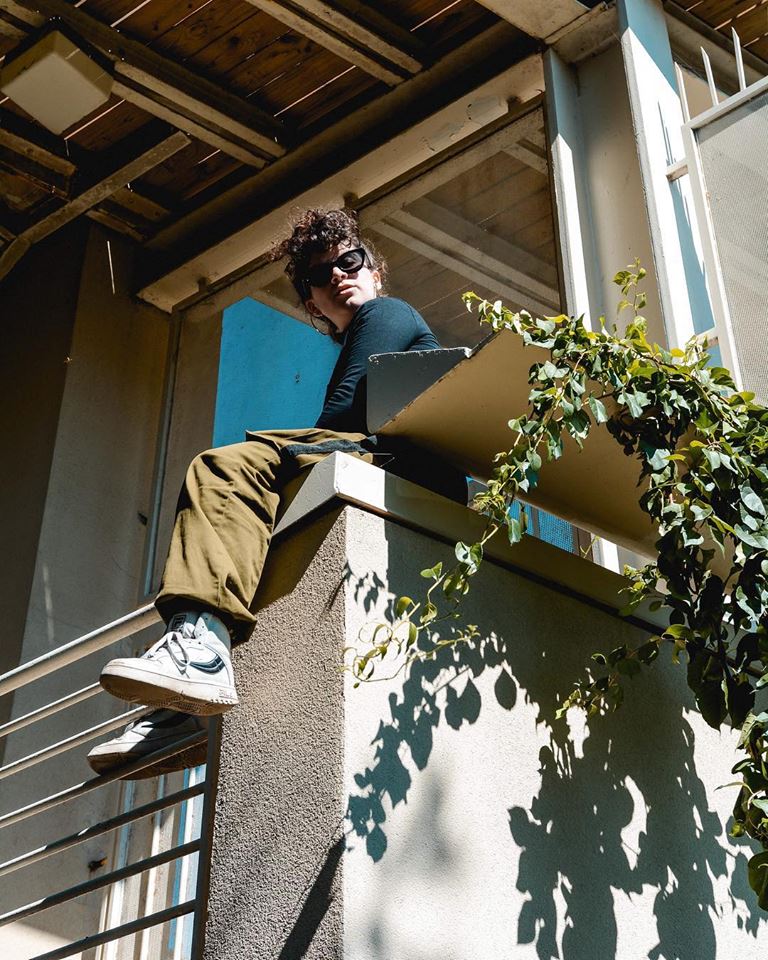 Jordanna, a soulful jazzy artist from Chicago by way of Philadelphia released a new song "Comin' Over," and immediately the bass heavy jazz record takes me to Duffy. The weight to Jordanna's voice weaves in and out of the bands down tempo cool atmosphere. The sound quality of her voice is reminiscent of someone singing in a Chicago blues bar. The yearning for her lover and need for their attention is delivered so sensually.
This record follows her recent single "Eu Quero Você" that came out in August of last year. Since her debut EP Sweet Tooth, Jordanna also co-created and produced a mini indoor festival called Candyland. 2018 was a fruitful year for Jordanna and she's expanded her creativity into 2019 with two singles. This June she'll be performing at Schubas where the landscape of "Comin' Over" can come to life and her unequivocally blended musical spirit can shine.
Julian Bell – Pretender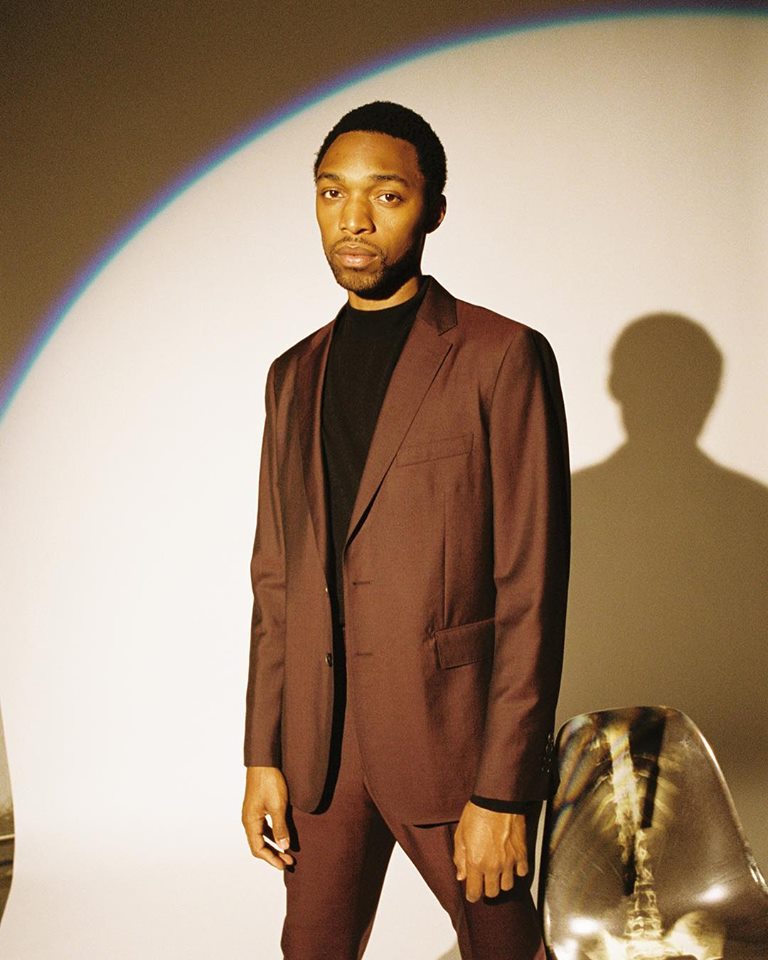 Julian Bell is creeping back into the Highline of soul, funky electric guitar and concise songwriting. "Pretender," not only comes propelling in with a minimal video, but a requiem for troubleshooting. The inclusion of new and old world tech, like VHS, combs through woven with new-age camera work. It pledges as a testimony alongside a shade of red dignity — a perk of working with a visionary like Marat Shayam, who took on the lead role of director and visual editor. With the heart feeling full enough to let us into his reality, we lend an ear and tip our hats to this enriching blend of vocality, instrumentation, and expression. Though the bass line is not the pulsating catalyst we experienced with "Red Love," we appreciate the crisp variety of acoustic air streaming with a high strung emotion like love. Bell's singles are preluding for larger bodies of work and still allowing for the content to sit well with old and new audiences. Los Angeles is spiking the water with creatives that want to remain in a sequence of standing out as a lifestyle.
Our purpose is to enhance your musical knowledge with some of the dopest music that's been buzzing through our ears at the AMFM Lab. So whether you're riding your bike out through the neighborhood, or you're waiting to hop on the Pink Line, here's some jawns to keep y'all flowing through the week. Check out the mixtape this month!
Contributing Writers: Lela Gaye, Sky Taylor, KC Esper, Karoline Yesterdaye
Photo Credits: Facebook, The Current
---