Las Vegas born singer songwriter Shamir embodies a spectrum of talent. His voice is deceptively soft, yet powerful and sophisticated, ranging from the upbeat pop song like his breakout hit "On The Regular" to the soulful R&B gospel in "Larry Clark" we recently covered. In addition to touring with artists like Marina and the Diamonds and Troye Sivan, his solo work has granted him recognition from audience members who identify not only with his songs' subject matter, but also his presence as an icon for mental health, the queer community, and fellow emerging artists.
In addition to his latest album, Resolution, which dropped in 2018, Shamir's most recent contributions to the musical world include two singles, Room and Caballero, which serve as the perfect example of his musical dichotomy—Room being a lighthearted melody, Caballero a fierce, fast-paced testament of owning his own heart.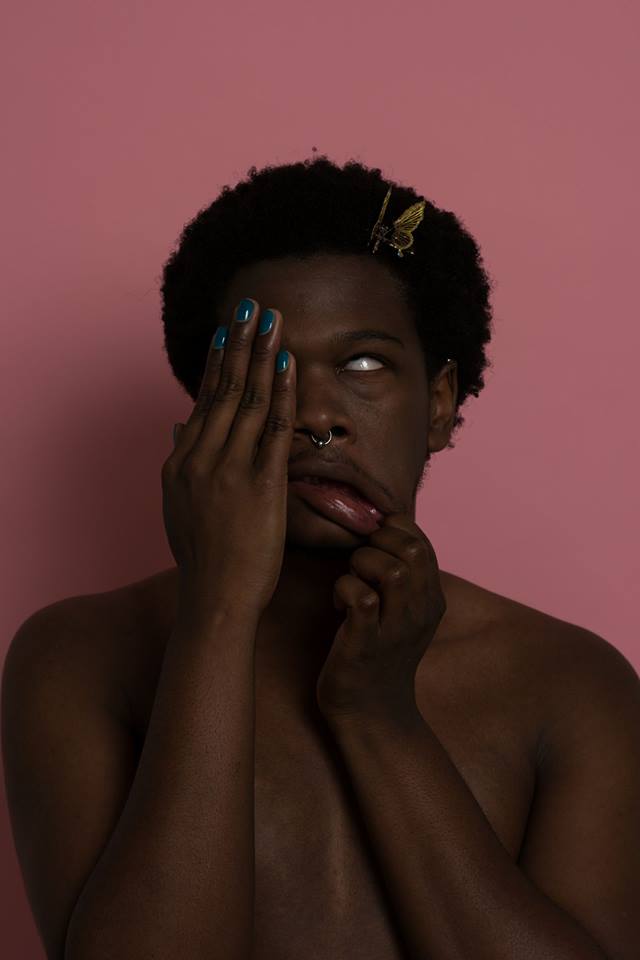 In a recent interview with Shamir, we asked where he found inspiration for the subject matter of each song. "I generally pull from life, personal, or societal experiences," Shamir said. "I think when I do create it's a bit of unconsciousness and disassociation involved that makes it kind of hard to be aware of the process of the art I'm making enough to discuss the process. I just know when I'm inspired I just try to get all ideas down as quickly as possible."
The vulnerability Shamir integrates into his art welcomes us into his world as he tells us mini-stories of his life. He wants his music to "spark more conversations and awareness, as opposed to just being recognized as being catchy or well produced." Over the years, his albums have taken us from his highest moments to his darkest days, paying homage to his most admired role models as well as his deepest feelings. In all, his art is a collage of his inner feelings and his outer expressions: "Everyone I look up to plays a small part in who I am and every tiny piece all adds up to create what I am and how I navigate making art."
His willingness to share his vulnerabilities through art makes him feel like the best friend we never knew we had, encouraging us to take a day for ourselves at the same time as he's empowering us to do go out and get shit done. Here's to hoping his latest singles are the seeds that'll grow a new album in 2019.
For now check out his last album Resolution below on Bandcamp.
Contributing Writer: KC Esper
Photo Credits: Facebook
---