When we did our Q&A with Naji, we were delightfully surprised to find another voice featured on his EP,  Montréal  based singer, Sara Diamond. Immediately, we were encapsulated by her gentle, but powerful voice, the smooth seduction of their alliance, and her naturally compelling presence. Lucky for us, Diamond not only shines on Naji's work, but she has also produced her own, unique music that illuminates her voice and style exceptionally. In addition to quite a few singles, Diamond dropped a new album, providing us the perfect opportunity to swoop in and get to know her a little better.
Pulling inspiration from love and life, Diamond's album takes us on an empowering
journey that reminds us just how raw life can be. Long story short, the girl can sing and
make us feel things, and that's all that matters. Our writer, KC Esper, got the chance to
talk to Sara about her start in singing, her musical philosophy of ebb and flow, and her
album, Foreword.
AMFM: Early in your career, you became a member of the Clique Girls then
transitioned to singing the National Anthem during NHL games. How have these
projects helped develop your sound? Were you experimenting with anything
between each phase in your career?
SARA DIAMOND: I have always been singing from some unknown place in my soul. Funny enough – when I auditioned for the Clique Girlz, the first song we had to sing was The Star Spangled Banner. I got the part because the creative director for the group,
Laurieann Gibson, insisted that I be the choice. Jimmy [Lovine] wanted another blonde
girl, I guess to fit the aesthetic. I have always had an R&B undertone to my voice,
something that led me from one project to the next very organically. I have always had a
love for writing with a piano, so my sound has lent itself to organic vibes, no matter how
produced the tracks might be. In terms of experimentation – that comes from allowing
my words and melodies to flow. I can write over anything, so it really depends on what
vibe that I'm on in life and energetically, more so than musically.
AMFM: How has the music scene in Canada lent itself to your singing/songwriting?

DIAMOND: It hasn't really; I've never identified with a specific group or scene in the city. I've been experimenting and changing my vibe a little bit throughout my career, however always finding its roots in Soul and R&B. That most probably came from listening to India Arie and Amanda Marshall growing up. I gravitate towards what fills my soul at a given time, not really paying attention to the artist's career or their geographical location. Music has always been a form of therapy for me, lending a helping hand when my emotions have gotten the best of me. However, my career got its start in Canada, and I will be forever grateful for the songwriters that helped shape my skills, being Chris Burke-Gaffney, Kardinal, Jon Levine, Samia O'Day, Joel Campbell, to name a few.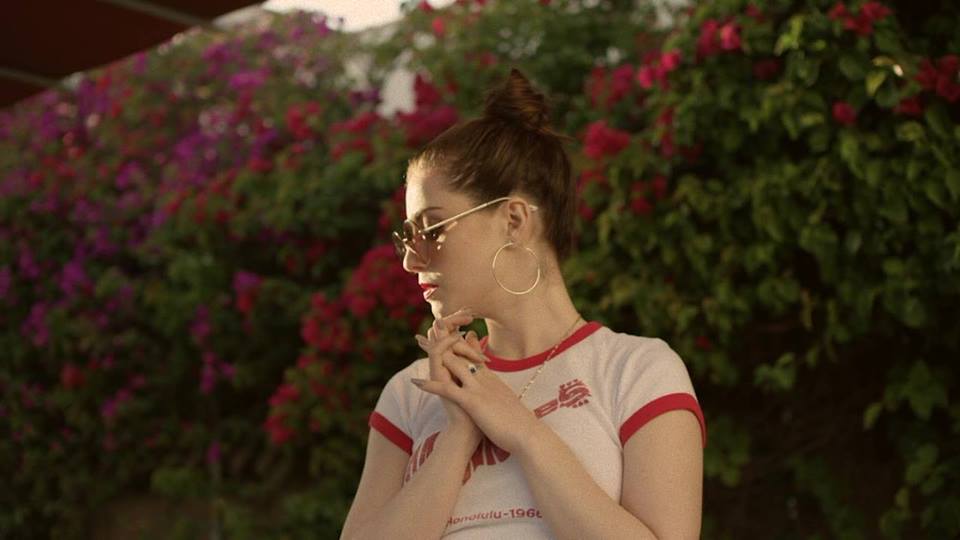 AMFM: When we interviewed Naji, he described your voice as "pure and strong
and raw." How have you learned to approach your music so you're able to portray
both strength and vulnerability?
DIAMOND: First of all, thank you Naj! What a dude. He stayed at my place during the
summer, and I was a wreck. I was in the midst of a breakup, and he was so patient with
me, allowing me to ramble my little freestyles in between tears. In terms of how I've
learned to approach my music with both strength and vulnerability: it's how I live my life, and music is a facet of that. They're all one in the same. It's not something I control!
AMFM: Are you itching to do more collaborations, or is there something specific
you're trying to tinker with within your solo projects?
DIAMOND: I am always drawn to talent and passion. If someone can get on the keys and
bare their soul, I want to bare mine with them through words and melodies. I do also
want to work on my musicianship and production skills. I've struggled with finding the
dedication and follow-through to really go in with those. Up until this point, music really
has been therapy for me. I'm ready to look at it from a different perspective, aware of my
power as a human to project my emotions and soul into the universe in a constructive
way.
AMFM: Since dropping your album, Foreword, what were your most memorable moments throughout your Montréal tour?

DIAMOND: Aw man – seeing my strength and willpower to get on the stage despite the shit going on in my head. Also, seeing the support of my city through this process. Montréal has always had my back and I'm very grateful for that.
AMFM: Foreword is very much about coping with love and loss, as well as developing as an individual. What did you pull as inspirations throughout the writing and production of this collection?
DIAMOND: Love. Always love. This project is a collection of the loves I have had in my life, and the process of letting them flourish on their own as separate entities from me, and allowing myself to develop into the woman that I was made to be. It can be hard to see all of yourself when you are tied to another human being. The most painful of the
heartaches was my last ex: eight years of knowing we had something special, one year of dating, and one year of letting go, in a super painful way. Somehow, though, the pain
was worth it. I adore him and hope that he can listen to these songs and understand the
extent to which I loved him.
AMFM :Any upcoming projects or info you want to share?
DIAMOND: New music in the New Year!
Check out Sara Diamond's album Forward below!
---