Small town gems are hard to find. When you're an aspiring musician in a city like Erie, PA, it's even harder to pave your way without making moves. For Naji, each move made was a little step closer to his current success, though he may not have known it at the time. His journey began as he transitioned from studying music, to practicing it independently. After years of learning how to balance multiple part-time jobs around his full-time music making, Naji has allowed his sound and the world to come to him organically. Now, his creative talent has blossomed into several EP's, an on-going world tour with Soulection, a budding podcast, and an unceasing hunger to continue exploring right-brain magic within himself and others.
Naji's music drips with elements of tantalizing soul, buzzing electronic sound, and smooth vocals. Each song is crafted to showcase lyrics and music as a symbiotic relationship—neither outshines the other, but together they're brilliant. While he is currently posted up in Erie, Naji has been making his name known across the world, playing multiple, intimate venues in South Africa, Canada, New York, and more to come, including Chicago. Our writer KC Esper got a chance to sit down with Naji, her hometown, high school friend, to talk about his transition from a small time dreamer to a full time creator.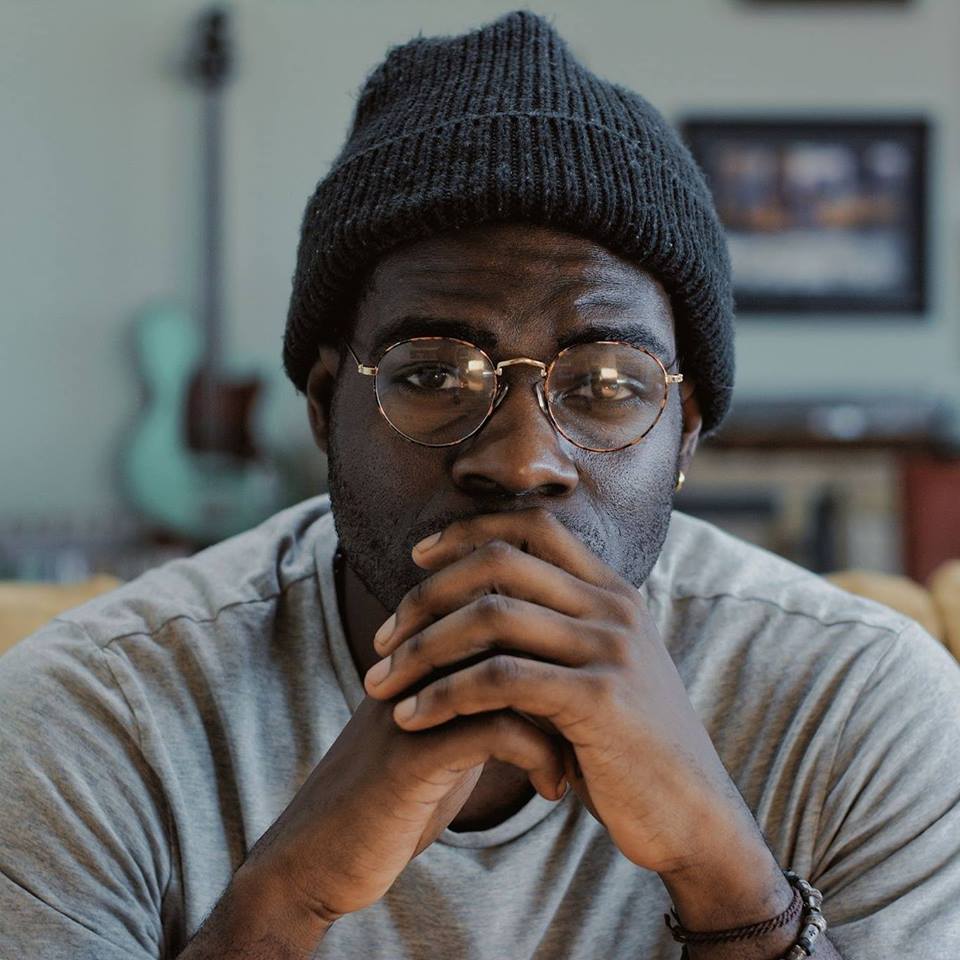 AMFM: When I knew you, you were pretty much solely a drummer (or so I thought). How did you begin to explore other areas of music (singing/synth)?
NAJI: After high school, I went straight to Penn State for a year. I was gonna transfer to Berkeley and got accepted — scholarship, financial aid —all that jazz, but was still gonna be $200K in debt by the time everything was finished, so I promptly said "fuck that" and left college after my year finished. At the end of 2013, I took three months to explore NYC and Montréal, picking up an audio engineering mentorship along the way, and then came back to Erie at the top of 2014. When I got back, there was nothing else to do but start. Jump to summer of 2014, I sold off some old goodies, bought some new ones, found odd-end, part-time jobs, and was posted up in mom's basement. During that time, I was just dabbling in production, and decided to do so under the name "AmYx." I thought it would be a good idea just to get a project out, and that sparked an entire era of my sound transitioning to "Naji." Up until that point, I NEVER wanted to sing in public. Then, I had a dream about me eating a baked potato, and when I woke up I had the idea for a whole parody song about a baked potato: production, lyrics, everything. I released "Baked Potatoes," which confuses and intrigues, but mostly intrigues. An online collective, Fête, asked me to join them. From there, I meet a bunch of cool artists. We make more music. I was thinking, "This is the stupidest thing, you're not gonna sing." And then someone picked it up and said, "No, you're gonna do this." And then it turned into something more thoughtful and reflective, and now it's something I do.
AMFM: Apart from exploring different methods of making music, how have you allowed your music to evolve over the past few years? Where do you want it to go?
NAJI: When I first started, it was incredibly cheeky, what with the whole potato thing. But I definitely didn't want to be another Weird Al, so I've constantly tried to make a new sound for myself with every song, which has had its pros/cons. Currently, I'm in a very alt-indie mindset and style on the singer/songwriter tip, but production-wise, I'm still very much Soul/R&B & Electronic, which is weird. I'd love to forever make different things, but that can be exhausting when trying to figure out how to describe my sound.
AMFM: A lot of your music features other up-and-coming artists. Who have been your favorite collaborations so far? Are you yearning to collab with someone in particular in the future?
NAJI: My favorite collabs actually aren't out yet! Obviously, I value every song that I have out, but most of my songwriting hasn't come out of sheer enjoyment more than it has emotional necessity. But If I have to choose, then I'd say "Misfit" or "Forget About It" were some of my favorite collaborations.
AMFM: What was working with a female vocalist like Sara Diamond like? How did you find your styles complement each other?
NAJI: Sara was so great to work with! The first time we did, back in the summer of 2016, I had to drive up to Montreal to work in her production team's studio, and I was absolutely blown away by how pure and strong and raw her voice could be. But what's crazy is that nobody else really knew, as the music she had out and was planning to release didn't really push her to that extent. So finding out we were complementary came out of just asking her questions about her life and when she dug deep, this compatible soul just spurted out. Her clean, but soulful and light sound really works with my gritty and somewhat reserved smooth sound and we just naturally dive into that when we write.
AMFM: Tell us about the Thousand Story Podcast you co-founded. Was there a goal in creating it, or did it start as a passion project?
NAJI: I was having a morning chat with my roommate, as roommates do, and we both realized that we do it often enough that we should try to capitalize on it. Plus, we knew that there was a gap in the market for it, as we have a pretty unique perspective, being independent and finding success in an entirely different realms of music business. We also really wanted to help educate others in similar situations, as there's no central information hub for what musicians and other creatives need to thrive, so we thought we'd start one. It's still very, very new, but most of the reactions have been positive and they've appreciated the insight about the industry because a lot of people don't know insider information about it so they like the leverage. Our top priority isn't the money; it's about giving information out and providing solidarity for people who want to be part of the music industry. It's for creatives by creatives, so a lot of our content is about music, but we're trying to expand our conversations to include other creative realms.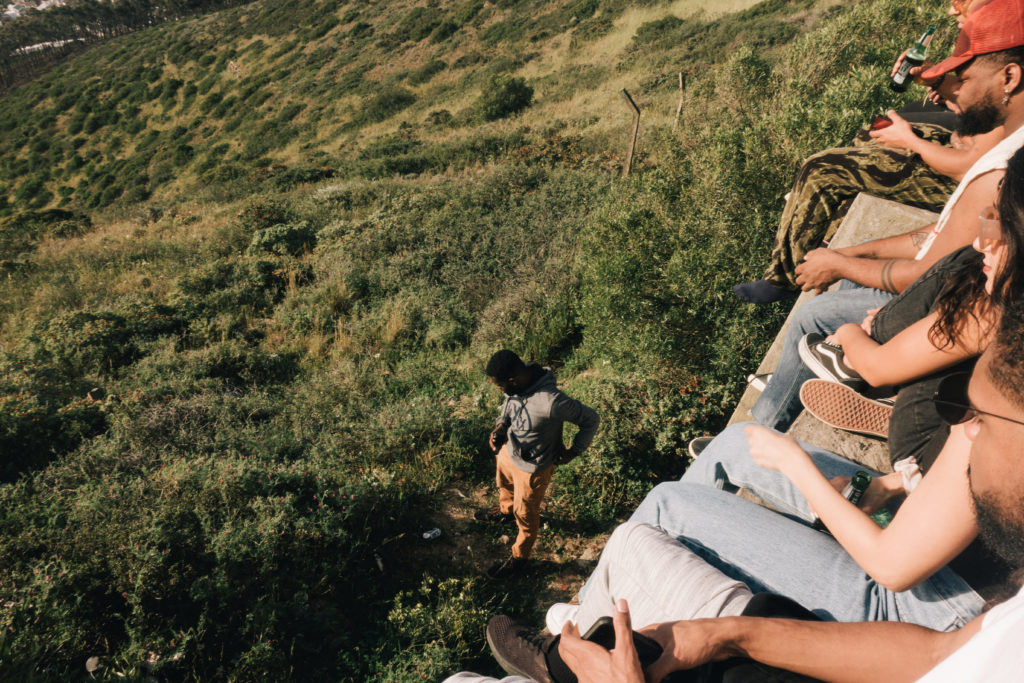 AMFM: Tell us about the Soulection tour. What has it been like performing and touring with so many like-minded musicians?
NAJI: I'm on a slight break right now, but I'm finishing up around the end of October, heading to Chicago and Toronto for my last shows. It's been humbling to still have kinks to work out and still receive love from all these different crowds. And I'm still getting familiar with all my new brothers and sisters in this musical family, but it's been great! You'd think we'd all be making a bunch of stuff together, but most of us are off in our own little bubbles, making moves in silence, only coming together when we need to, but it's nice. The tour is 40+ shows and I'm on four of them. From the experiences I've had, everyone has been super chill. It's been fun to see just how normal everyone is. Based on their names, you'd think they'd be famous, big-time people, but it's nice to sit down and connect with them. I've been learning to change my set-up so I can play in more intimate places—adjusting my equipment so I can give good performances regardless of the space. So far, the reaction from the crowd has been amazing. Everyone is incredibly supportive. South Africa was by far my favorite crowd I've ever played for—they were so excited and supportive because they've been so deprived from that kind of sound so they were sharing so much love for what I was doing.
Catch Naji and the Soulection crew at Concord Hall October 26th, peep the tickets here. 
For more information on Naji:
Facebook
Instagram
Contributing Writer: KC Esper
Photo Credits: Naji
---