This week we check our pride, wether it be black pride, pride in one's hometown, or ego in love. We kick things off this week with some Chicago favorites the O'My's with Saba, as they have been offering sprinkles from their forthcoming new album set to drop in September. Toronto emcee, Lolabunz, offers us a slice of home in her new video "West End," and rapper Broadway Muse offers us a taste of what it's like to deal with intersecting identities. Pink Siifu of Birmingham, Alabama, offers us a wildcard this week through a shared meal and hard hitting words. Check out our picks this week below!
"Puddles" The O'My's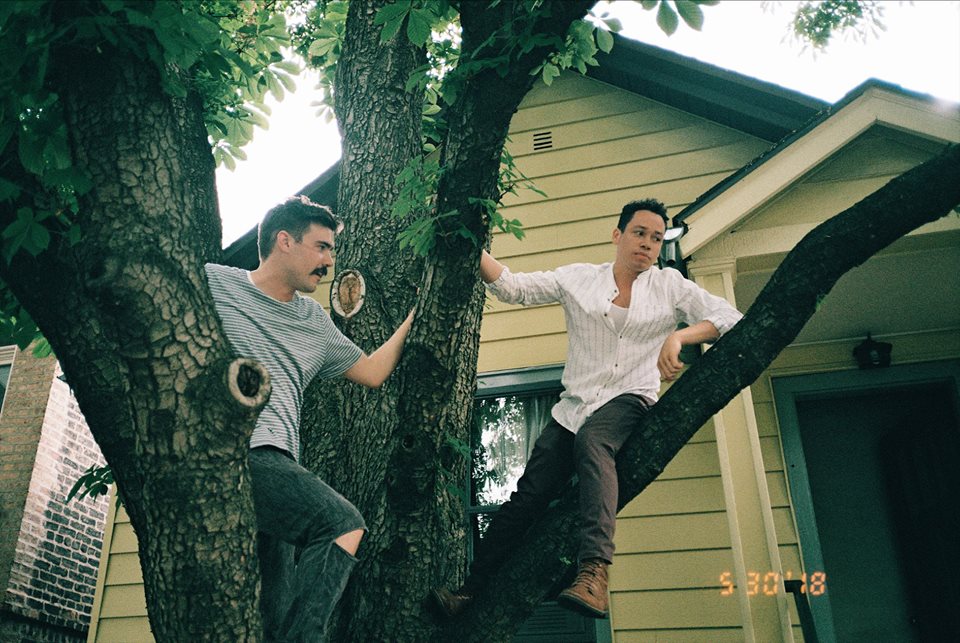 "Puddles" features a collab between two brilliant, Chicago-based minds that we know and love: Saba and the O'My's. Produced by Peter CottonTale and released earlier this month, this song lays out one of the most classic motifs in song writing history: the prospect of missing someone…and admitting that you do. While a classic theme, "Puddles" is so much more than that. It was like The O'My's were feeling nostalgic, but wanted someone to outline the truth of the matter plain and clear. That's where Saba comes in.
The O'My's bring out the smooth, buttery blues feel of the chorus, while the Saba feature brings a breakdown filled with the honestly that comes with losing someone both figuratively and physically. Saba arrives to his feature slowly and leaves quickly, making us crave more of his testament. Regardless of his departure, the O'My's maintain the song's brilliance with a bridge that highlights the lingering presence of someone you're missing: "I feel your heart beat through the breaks/ I hear it echo in the bass/ The records breath your name/ Sweet melodies, we celebrate."
The song is soulful and suave, starting and ending with melancholy trumpets that are reminiscent of a black and white film, where our detective hero is making his way through the rain to bring justice upon our musical souls.  "Puddles" is among the newest single releases from The O'My's, in addition to "Baskets" and "Starship." Stay tuned for more of their velvet tunes to be released on their upcoming album, Tomorrow.
Lolabunz "West End"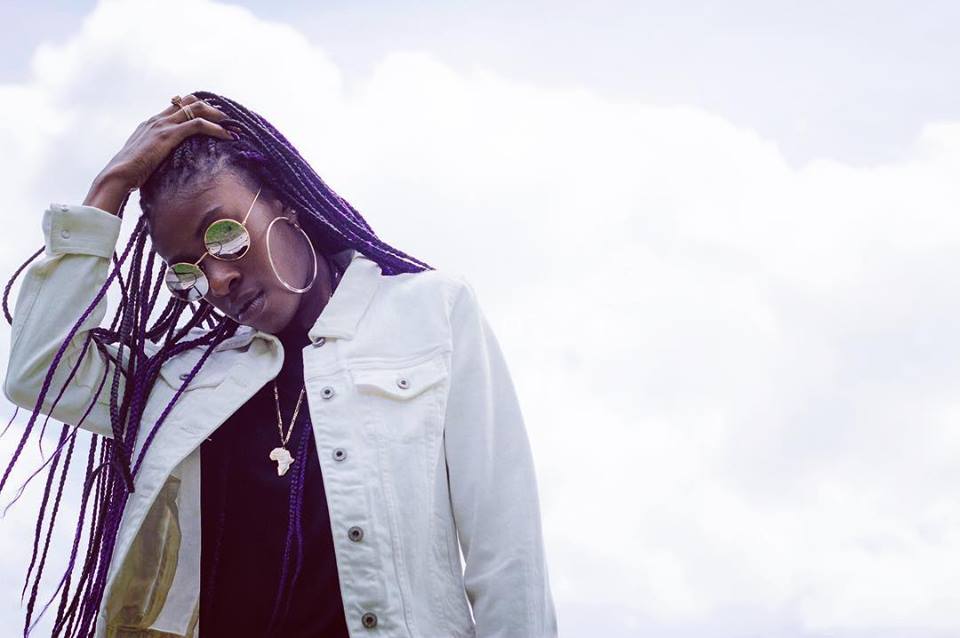 Lolabunz is consistently showing up and showing out for the Toronto music scene. Originally an actress and spoken word artist, she discovered a new rhythm in rap, making her a triple threat creative. She's been cultivating her sound since the 2012 release of her debut project "Wake Up Call,", which started her career as one of the hottest female rappers to come out of Toronto.
This energy shows through in her newest single "West End." She keeps it unapologetically real and reps her side with undeniable loyalty and pride. The only thing she could be more proud of than her city is her flow on this track. She sits in the pockets of this beat like she was born and raised there. The lyrics bob and weave through the piano melody while trap snares and bass lines enhance all the punches she delivers on this track. Lolabunz keeps it all in the family by having her latest hip-hop sound produced by Winnipeg producer Trizzlam. In addition to Lolabunz, he works with artist all over Canada and across the globe. Check out the video, directed by Ty Black, for her most recent single and see what the West End buzz is all about!
"Black & Womyn" Broadway Muse, Christian Jalon, Klevah Knox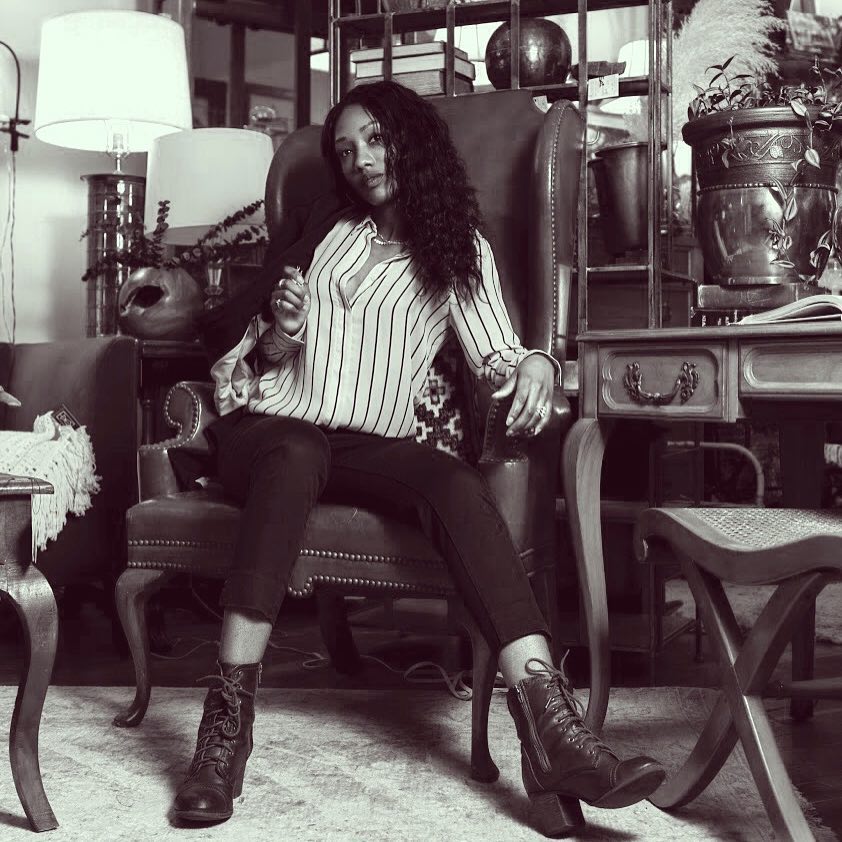 These two targeted identities, Black and Womyn as Southside Chicago rapper Broadway Muse describes it are a place she firmly sits in between. It's a movement to be black and a woman, especially during a time where political activism and support of movements like TimesUp and Black Lives Matter are popular. On this new track she tells her story and observations through a spoken word piece over soft piano keys and a steady drum beat. She spits about the mistreatment of black people in her neighborhood. Like a wave drifting back and forth from the shore to the ocean Broadway Muse's voice travels from her understanding of the violence and mistreatment her two existing identities hold.
In the same breath, as a woman identifying person, it's no secret the intersections between these two often are portrayed as more valuable or threatening than the other, but this song perfectly displays Broadway Muse's balanced appreciation and care for both her womanhood and blackness. She calls on some added black girl magic to round out the song with fellow Chicago emcee Klevah Knox of Mother Nature and the lovely musings of singer Christian Jalon. They make us all as black womyn feel comfort in who we are and that's graceful, divine, and full of power.
"Decisions ova Jerk Chicken" Pink Siifu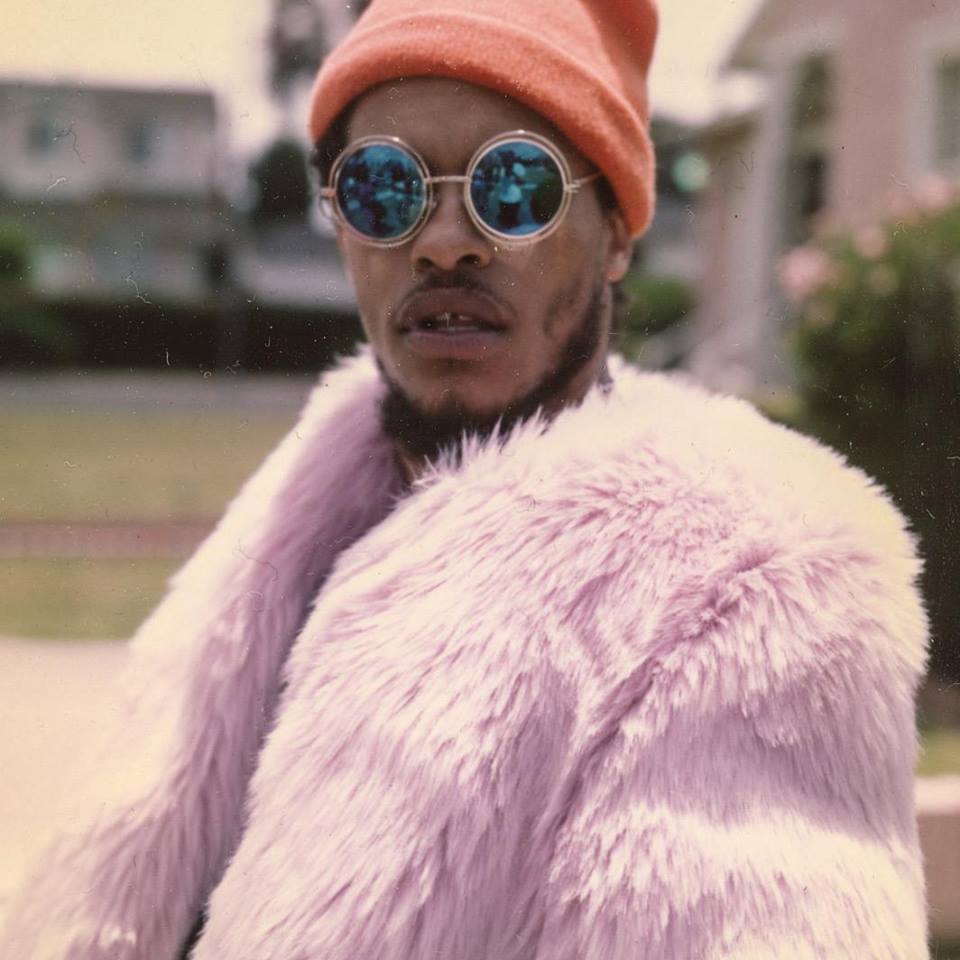 You know when you hit up that good ol' Jamaican spot, you can't go wrong with some fire-a** jerk chicken. Pink Siifu successfully encapsulates that essence of nostalgia and reminiscence in this two-minute track entitled "Decisions ova Jerk Chicken."
Layered over a slick reggae guitar riff, Pink Siifu preaches on how us as black people are reflections of the sun; "Aint nothing new, we under the sun/new son, new daughter/different mom, same father." As the video continues, we see Pink Siifu conversate over a plate of jerk chicken, whilst also exploring the deep history and memorabilia of Sun Ra and the Arkestra House in the Germantown section of Northwest Philadelphia.
"Decisions Ova Jerk Chicken" is directed by Absent Avery and features the guitar work of Slauson Malone. The track comes from Siifu's album ensley. The 25-track release finds Siifu speaking on the black experience over experimental production and sounds, and features guest appearances from Liv.e, Pyramid Vritra, Jeremiah Jae, and others.
Our purpose is to enhance your musical knowledge with some of the dopest music that's been buzzing through our ears at the AMFM Lab. So whether you're riding your bike out through the neighborhood, or you're waiting to hop on the Pink Line, here's some jawns to keep y'all flowing through the week.
Contributing Writers: KC Esper, Lela Gaye, Richard Parks, Abel Areya
Photo Credits: Facebook, Discogs
---