This week we cleanse ourselves with the healing waters of Joy Postell out of Baltimore, and learn that beauty is not skin deep like the waters. Across the lake in Chicago Jean Deaux delivers her newest song "Back 2 You," a 60's inspired milkshake of pop and hip hop with a modern spin and sprinkle of Chicago grit in her flow. Elton Aura elevates with his first EP release full of jazz undertones, great production, and Ocean cadence.  Then we tap into a little black magic with emcee FURY who walks us through the stepping stones of life. Check out our picks below!
Joy Postell "Water"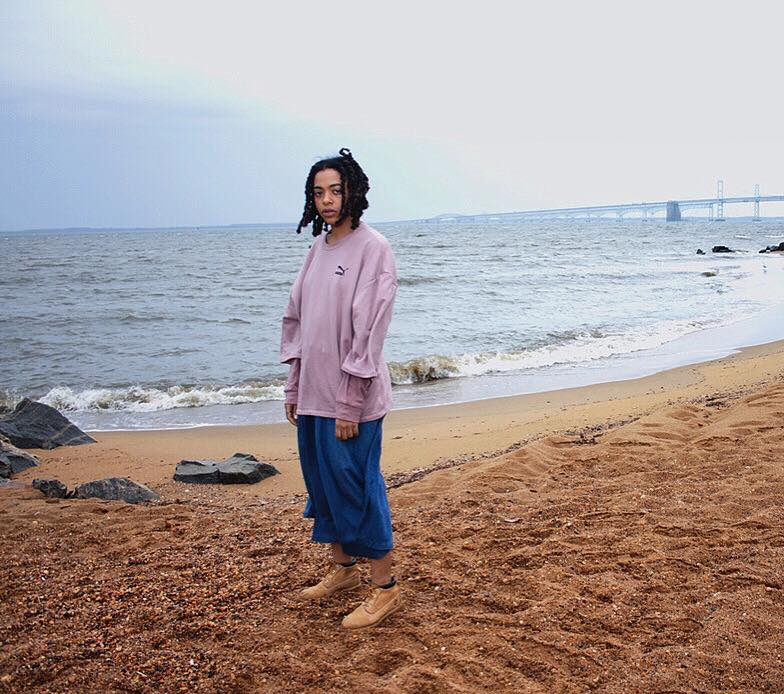 It should come as no secret that Joy Postell has taken a revolutionary approach to her music. By placing truth and power within her soulful words and poetry, Postell speaks on what's happening in the world and fights to make voices heard, which for artists like Joy, is an obligation.  In the music video "Water," Joy Postell excels in creating an ambiance that highlights the purity of blackness. The camera pans across the tide, capturing the many faces and shades of black represented through each individual.
The song commences with a powerful opening: "I used to believe money didn't grow on trees/ until I started seeing men hang from them."
Sentiments of an upcoming revolution ring a resounding confirmation, yet there remains a level of tranquility and calmness that's underlined in this video. Layered over the song's jazzy beat of drums, bass, and saxophone, Postell preaches of having visions for better days for her people, telling her audience that the water expresses an aptitude of grace and elegance, parallel to that of the many black faces that are in this video. With her powerful delivery, whilst adding the sound samples of Angela Davis's 1972 speech on revolution, she has embodied a cosmic dualism of power and grace that echoes not only to the song itself, but to the people that it's impacted the most.
Gracing our ears and eyes with her new single Back 2 You produced by Phoelix, Jean Deaux fuses Chicago's musical roots into a song influenced by soul, hip-hop, and electronic. She sings with a rapid cadence that forces the beat to follow along her flow. As the song progresses through the first verse Deaux's intention becomes clear. While bigging herself up and recognizing her power and ability to create her own lane, all this mans wants her to drag her back. Her explicit mood is in grind mode and 2018 has become that for a lot of artists. This year Jean Deaux released a single Energy three months ago and will be releasing a new full length EP.
The sonic and lyrical elements of Back 2 You are important to forwarding a feel good vibe, but then the visual components of the single's art are very classic 60's Hairspray vibes. Jean Deaux switches up her usual edge with a bubbly colorful backdrop. Her slick lime green blazer and matching pencil skirt and big hair take us back to a time of strong women musicians like The Supremes and The Marvelettes. The look in accordance with the music is a great release from a versatile and ubiquitously Chicago artist.
Elton Aura "Elevated" EP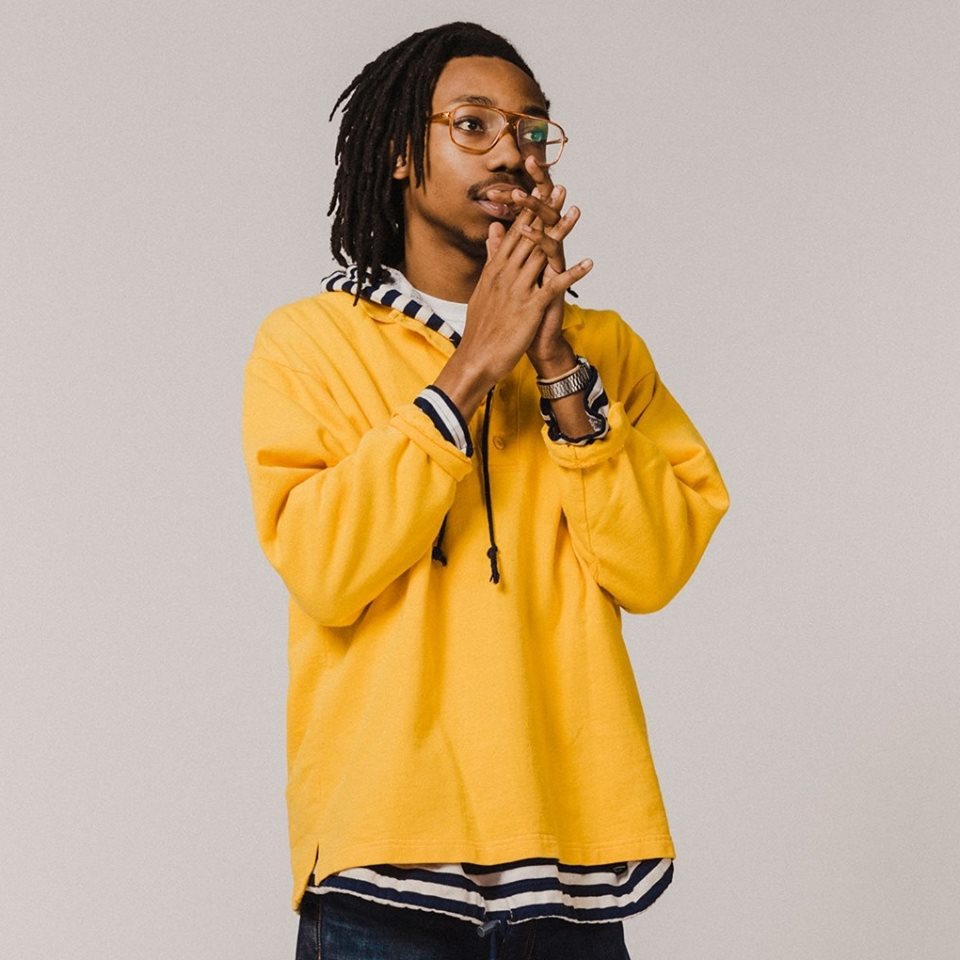 Elton Aura's newest EP, Elevated, presented by Cake Original, delivers the kind of music that suits any day and any occasion. This six song EP may be short, but it wastes no time giving its audience what it wants. Each song shows off Elton's broad musicality, and when the collection is comes to an end, we don't hesitate to start the playlist all over again.
"Rewind" opens the EP by preaching about Elton's journey as a rapper, family man, and a friend, followed by a collection of songs that range anywhere from sexy to serious. After "Rewind," "Hey You" is next in line—a sensual, jazzy song that combines subtle, mellow trumpets with background vocals that amplify Elton's saucy lyrics. "Callin'" slows it down for us and proves that the reviews aren't wrong—Elton reminds us of the heartfelt Frank Ocean, where one moment he's captivating us with smooth, melodic vocals and the next he's wrapping a rap blanket around our minds with a seamless stream of words. While "Thankful // Heatwave" contains a variety of rap styles and sounds, "Midas Touch" sums up the album by flaunting Elton's low, bassy tones and eloquent, Latin inspired conclusion.
The EP gives us the easy listening we desire with open brains and heart-eyes. Each lyrical and musical moment delivers the lo-fi, smooth-spitting aperitif our ears crave whether they serve as just background music in a chill session, or as the forefront of the night. Elton's musical teeter-totter is perfectly balanced between hope and "Demonz", love and company, mechanical and organic, and fun and the truth. All in all, Elevated is beautifully balanced and keeps our ears and minds in check. The best and most unbelievable part is that this is Elton Aura's debut album. If this is his debut, just imagine what else he has lined up.
FURY "Black Magic" EP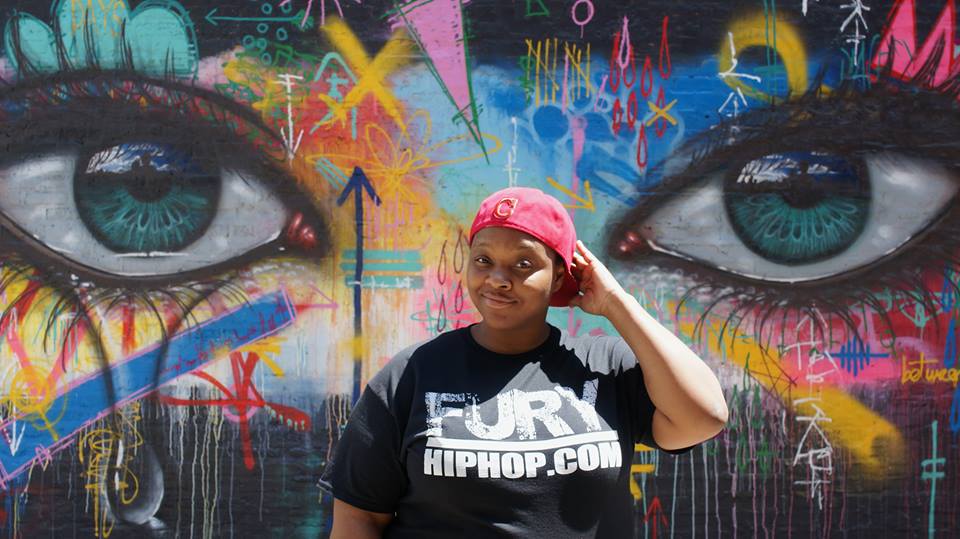 Samantha Jordan, who performs as FURY, is a local Chicago rapper who rightfully embodies her name in Lyrical and vocal spirit. The band is comprised of herself, Gordon Pond, Luke Angle, Brandon McGhee, and Konstantine Steibly. FURY was introduced to her musical influences by her family. Artists like Left Eye, Eve, Queen Latifah, Talib Kweli, and, Lauryn Hill, shaped the way she viewed hip hop as a medium. She started writing her own songs at the early age of 13, but didn't start performing her music until high school. She recounts her early writing as an attempt to emulate her favorite artists. At around age 25, she emerged with her most complete performance persona after she shifted her lyrical focus away from the raunchy style that was popular when she was coming up, and towards more introspective topics. She expressed feeling hesitant to share her vulnerable inner workings during at the beginning of her lyrical transformation. At the end she settled into her own style that allowed her to be vulnerable, fiery, genuine, and commanding, in the same way her own idols were.
FURY's latest EP, Black Magic, Is a demonstration of her style at its current height. This seven track collection demonstrates incredible musicality and dedication. The refinement of her lyrics, seamless flows, and incredibly intoxicating production showcases a rare passion for craftsmanship that is one in a million. She managed to follow a musical theme throughout the album, committing to the black magic sound ,while exploring various personal topics that sound incredibly authentic. The intro track is an instrumental that sets the mood with some spooky beats, and she allows this sound to lead us through her mental musings for the next six tracks. The track "Karma" ft. Lauren Eylise, is a musical wonder. She explores the vulnerable parts of a back and forth romance with delicate soulfulness and while keeping the quiet fire in her voice. In all, Black Magic is a vulnerable, and relatable exploration of finding her place in life, in  relationships, in her career, and in the world.
Our purpose is to enhance your musical knowledge with some of the dopest music that's been buzzing through our ears at the AMFM Lab. So whether you're riding your bike out through the neighborhood, or you're waiting to hop on the Pink Line, here's some jawns to keep y'all flowing through the week.
Contributing Writers: KC Esper, Lela Gaye, Alyssa Travis, Abel Areya
Photo Credits: Facebook
---