From the tomb to the streets, The Gold Effect is breaking ground and spreading wisdom one thread at a time. Founder's Ashanti Nixon and Tony Jackson are on a mission to transform streetwear by delivering some Sol-ful identity to your everyday style. These southern natives were bred in the east coast fashion/music culture which they carried to Virginia Tech and laid the foundation for an empire. Their background in fashion merchandising and flair for design make them heavy hitters in the DIY fashion community. It seems like a match made in heaven that they are based in the blooming commercial hub of Charlotte, NC.
Their purpose is not only to deliver flavor, but to inspire the world to discover its own genuine quality. This is reflected in the message and merchandise that they cultivate. This powerhouse pair is a true testament to the notion that "the south got something to say". Join the conversation below as the The Gold Effect shares how they are transforming their personal message into a universal truth through elevated streetwear: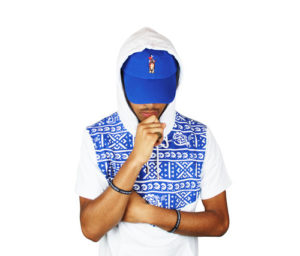 AMFM: Where does the name "The Gold Effect" come from? What influences have inspired the look and feel of the brand?
GOLD EFFECT: "The Gold Effect" name is inspired by a common thread across cultures – gold. Gold is a physical example of distinct flavor, mental wealth and abundance that we call Sol-fulness. That same Sol-fulness is what we use to design our clothes. The idea is to represent and inspire pride and awareness in your sense of self with the clothing.
AMFM: You both did not start off in the fashion realm before you launched this business. What led you to study fashion and how did you decide that it was the best outlet for your brand message?
GOLD EFFECT: Fashion and style really came naturally to us as we had both been customizing our own clothes and collecting sneakers for a while. As far as being a platform for our message, clothing is an outlet for self-expression and the art of design is a universal language. Together they form a powerful vehicle to communicate messages and inspire people.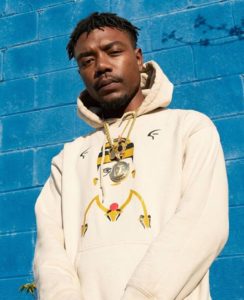 AMFM: You both specifically have coined your brand as "streetwear transformed." What aspects of today's streetwear did you see that needed transforming? What does that transformation look like and how do you strive to deliver that message in your brand?
GOLD EFFECT: We decided to transform streetwear by adding a layer of soulfulness. Streetwear 
as a segment of the fashion industry was growing when we got in the game, but there was a gap when it came to fly clothes that highlighted the quality of the product and the meaning of the message without sacrificing either. We focus on innovating in that space by creating waves in fashion that don't compromise; A1 quality with soulful substance, every time.
AMFM: There are a lot of people who have self-doubt about starting their own business. Can you talk about what constructive lessons you two have learned from making that leap? Do you have any advice for young, black entrepreneurs?
GOLD EFFECT: One of the greatest lessons starting your own businesses will teach you is how to "fail fast." In business a lot of ideas don't work out, but the trick is being able to test those ideas, live through the lessons and apply the knowledge to your next success. Our advice to young black entrepreneurs is DO IT NOW. As you can see from pop culture, social media, entertainment, sports and other arenas, you can change the whole world by operating within your own authentic creative frequency. Invest in your creative vision and independence as often as possible because it's your secret weapon.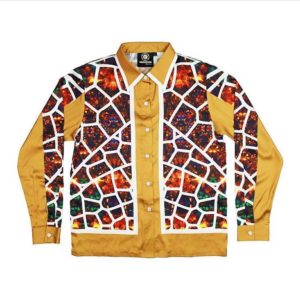 AMFM: I understand that you both design and manage all your own products. What is it like to pick both sides of the brain to build a brand? How do the creative and business processes influence each other?
GOLD EFFECT: Balancing the creative and logical aspects of the brain in business is what makes it an art. We approach our process like musicians do. We create from experience and inspiration and then decide which pieces of those raw concepts we think will resonate with our audience most. That keeps us balanced without setting too many limits for ourselves.
AMFM: Where do you see the brand headed next? What are you all currently working on now? What future plans do you have to further transform streetwear?
GOLD EFFECT: We've been cooking up something special for the last 6 months that will start rolling out across the country in throughout the rest of the year. Stay tuned for that! As of right now we're focused on innovating with the materials we use for our products and telling a story that will impact the culture.
For more information about Gold Effect:
Photo Credits: Gold Effect
Contributing Writer: Richie Parks
---