Hoops have long been a fashion staple and a part of the cultural armor of women of color as far back as Sumerian women who lived in 2500 BC according to archeologists. From gold door knockers and small seashells, to thin and classic, hoops come in all shapes, sizes, and styles, and come layered with stories. Mexican-American Milwaukee based photographer, Nicole Acosta, is now on a mission to capture the legacy of hoop earrings through her, now viral portrait project, Hoops: Culture Reclaimed, which not only spotlights the accessory, but also the woman who wear them.
The project was initially a promotional campaign for an exhibition Acosta and her collective, LUNA (Latinos Unidos en Las Artes), curated in Milwaukee where each member of the collective created art works about hoops. " I held a photo session for LUNA, asking them to wear their hoop earrings and encouraging each to share stories prompted by the question 'What do hoop earrings mean to you?'" Acosta says. "By sharing these images and collecting stories, I came to a realization, the act of adorning our ears with hoops is a personal choice, a statement- deeply rooted in liberation and visibility," she said.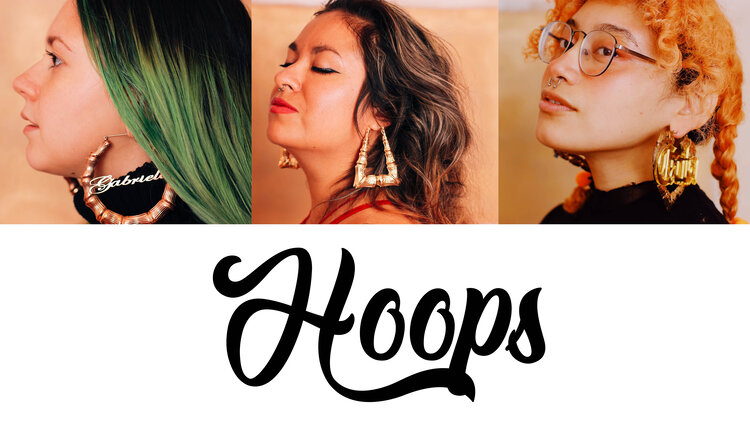 Word spread about the exhibition and women started sending in selfies of themselves wearing hoops and a movement began brewing. Acosta started holding open community portrait sessions in Milwaukee centered around LatinX, Black, and Muslim women. Days before the quarantine, in preparation for our upcoming exhibition at The Silver Room featuring her portraits, Acosta traveled to Chicago to photograph a new cohort of women. Since the project went viral, numerous people have reached out to tell more hoop stories, and she has captured the attention of some big names in the industry regarding next phases Hoops. She plans to travel to New York and Los Angeles to hold portrait sessions and exhibitions, and has some big plans in the works for the project that she hopes to make into a book someday.
"For many Black and Brown communities, hoop earrings symbolize our complex, layered and beautiful identities," Acosta says. "They've traveled from generation to generation, surviving even the harshest of criticisms," she said. While hoops have always been a part of communities of color and beauty supply stores, they are often misunderstood, appropriated, and commodified oftentimes by mainstream culture or high fashion. These stories collected further amplify the cultural roots of hoops and the tension behind them as well.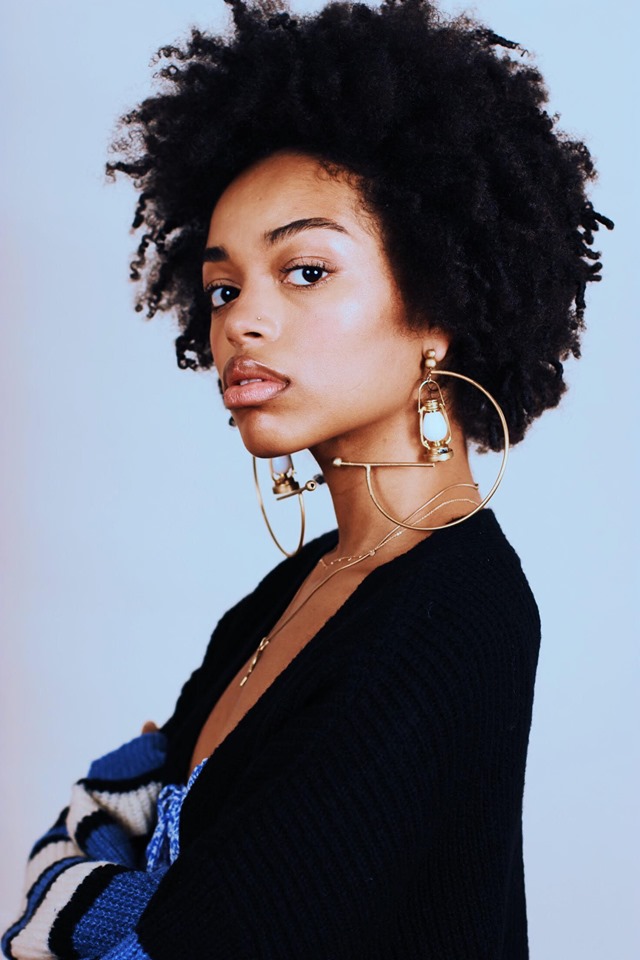 For Mia Ghogho, a Chicagoan photographed, she says hoops are extremely cultural for her. "As someone who studies adornment across various indigenous communities in Africa + the America's, I can say with confidence that modern day hoops are a significant marker of culture. I might even go as far to say that getting your first pair of hoops is a mini little rites of passage," Ghogho said.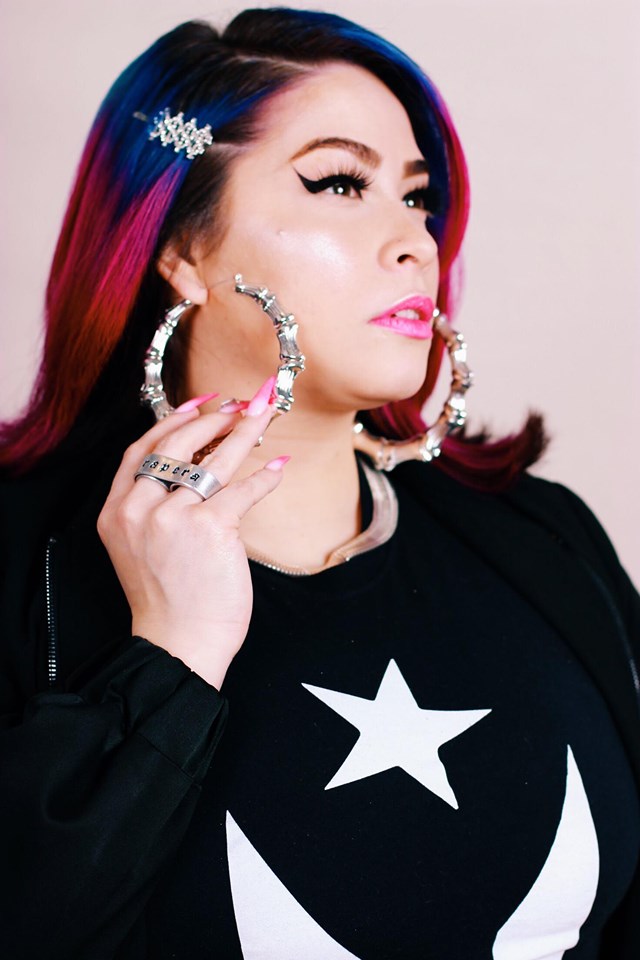 Chicago emcee, Pinqy Ring, when asked what hoops represent to her said, "Hoops are different countries, in different languages, and different dances. Hoops are a twerk session, especially when you're perreando sola. The bigger the hoop, the closer to Gawd…Hoops are my religion. Hoops are my femininity, but also my 'Don't fuck with me.' You're a fierce gatita fiera when you slip them on, but EVERYTHING can go down once you take them off. Hoops are Chicago. Hoops are Hip-Hop. Hoops are "Boriqua, Morena", & everything in between," she said.
While the upcoming Chicago exhibition that was slated to open April 10th at The Silver Room may be postponed, Acosta held a virtual opening and artist talk for the exhibition with us last week. People can now view the portraits of the Chicago women, read their hoop testimonials. and learn more about the project on her website.
Stay tuned for more information about when the in-person exhibition will launch, and check out the project at https://www.atsocanicole.com/chicago
For more information about Nicole Acosta:
www.atsocanicole.com
Instagram: @atsocanicole
Photo Credits: Nicole Acosta
Contributing Writer: Ciera McKissick
---