"They never told us that Black is beautiful," Sampa The Great says as she sings the remix version to Chronixx's "Life is Beautiful." It's the skin we wear and the story we carry. Sampa the Great's story is one she has worked hard to tell. The rapper and musician, born in Zambia and based out of Australia, has travelled the world sharing her music, capturing the sounds of the diaspora, and continually inscribing her story into stone.
She's won an ARIA award for Best Hip-Hop Release, an Australian Music Prize for Best Album in 2017, and has supported the likes of Kendrick Lamar, Lauryn Hill, and Joey Bada$$. Despite the well-deserved accolades, this album's spiritual sentiment transforms Sampa's words through a historical and musical time period. While also gravitating to Hip-Hop culture and Black American musical styles, she also sings in her mother tongue, pulling in sounds from her Zambian roots. Her migration through the diaspora and around the world, has not only taught her new artistic techniques, but offered new perspectives of the world outside of the continent. The multitude of spheres that are incorporated into her work reflect back on how diverse Black culture is.
Tired of being fed up with industry expectations, her most recent release, The Return is a deep project with affirming messages. Its substance feeds listeners with myriads of discrediting myths the industry teaches, and she emphasizes the importance of returning to one's true self. She'll head off on the North American leg of the tour at the end of March and will be in Chicago April 3rd playing a sold out show at Schubas.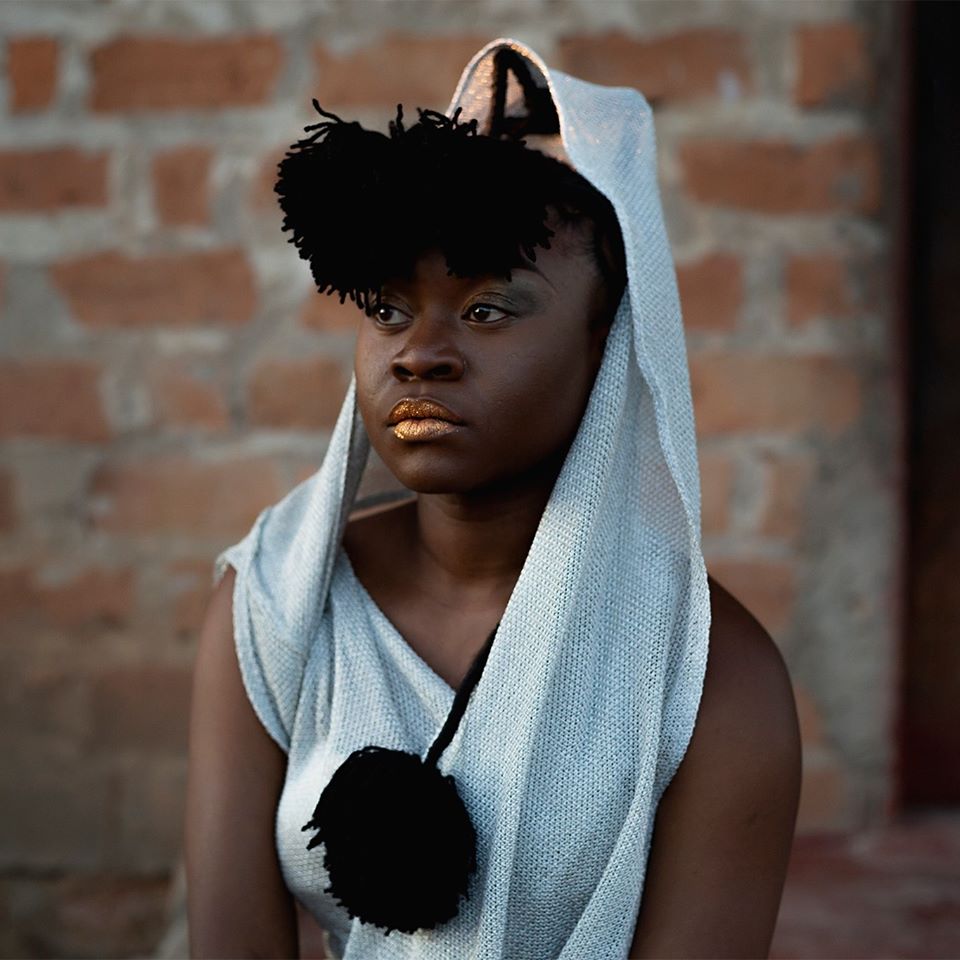 AMFM: You discuss the anxieties and depleting effect the industry can have on one's creativity, especially in Times Up. Can you speak to what inspired that song and any offerings for how you've had to navigate the industry?
Sampa the Great: Times Up to me was a way of confronting the industry as a Black musician and saying, I think I've reached the point — I know I've reached the point where there is no reason to compromise, and not so much in my character, but in the spaces I have to be in, the people I have to talk to, and the connections I have to make, to not even sit at the table, but glance at it. I think it's very obvious that diversity has become a trend more so in the place I'm based in, and that was not where the conversation was supposed to be led. I think that was the start of the conversation with one of the endpoints being, to own. To own, and be able to provide, and produce for ourselves without wondering whether the expression of our Blackness will bother people, and I think that confrontation had to be made strongly for me through music, and Times Up was one of the ways I did that. I think one of the ways I navigate the industry now is still being unapologetically myself, but more so just aligning myself with things that I'm actually passionate about, not so much that I can gain from. I can be more fulfilled, and then I won't need anything else to complete me, and also, being in groups and being inspired by young black youth and creating a space for them to feel the same and not feel like they have to compromise their art or their Blackness. I surround myself with a community of likeminded people who I know will encourage me to do that and that's how I navigate now.
AMFM: You were awarded the Best Hip Hop release by the ARIA awards this year and Best Hip Hop Act Award by Music Victoria. As a Zambian born and Botswana raised woman who began her international career abroad in Australia, what does it mean for you to be recognized by Australian publications and award shows?
Sampa the Great: As strange as it is, I think this is where in terms of being a Black woman based in a country where not a lot of us are awarded or recognized for our work, I think in terms of breaking barriers it's something that I'm very appreciative of. Also, something that I respect regardless of how I feel about the awards is, I know the barriers that have been broken will allow others to feel like they can do such things and it's an honor. Fully knowing well that I'm a Zambian who just happened to be based in Australia, it's something. It's quite a position to be in. I'm always grateful for the barriers that have been broken for other people.
AMFM: How have your travels and settlement in places like California and Australia expanded your idea of the word diaspora?
Sampa the Great: Well it's certainly opened me up to feeling like I am a part of the Diaspora which I am. There are moments within the five years of being based away from home and the extra three to four years in the States, of feeling displaced in a sense, and knowing the influences from these different places are felt back home. Whether it's in the way I speak Bemba, or the way I compose myself [being] a bit different because I've been exposed to these different places outside of home. Also, the vast knowledge that I've gained, the confidence I've gained, and the creativity that I've gained by the people I've met. To answer the question, it gives me more of a sense of a global family within the Diaspora, but I've also felt a sense of displacement, or I've walked a bit in the shoes of those who have been displaced, and seen what it feels like to be a person from the continent who hasn't necessarily lived on the continent.
AMFM: Has your artistry transformed with your physical movement around the world? And if so, how?
Sampa the Great: There are a lot of things that I've learned creatively from people outside of home. A lot of knowledge in the arts that I wouldn't have necessarily learned at home that I've learned, and I've added that to my music visually and storytelling wise. I've added those inspiration into my music. It's allowed my viewpoints to be a bit more broad in terms of people, socioeconomic status of our people in the diaspora, and the viewpoints in how people live in the diaspora. Those are the conversations that have been added into my music from being in all these different places.
AMFM: How has sharing your music live in different cities challenged your tour goals?
Sampa The Great: My tour goals have always been to share the story or bring people into the world of either Birds and The BEE9, The Return, or whatever project live, and actually expand on the story which they may not have caught in the album, and make sure I'm able to expand that story with them and then see if there are actual human beings behind these stories. Also, visually on stage we'll sometimes show my family or images from home, and just make sure that the crowd is immersed in where I'm from, and me actually telling these stories live. We try to do that with the live shows, and you get to see how people react from places around the world, and places I never thought I'd be, and how it has actually affected them. It's really beautiful to see that music can travel so far and affect people. Like we sing Mwana for crowds in London or where have you, and I'm speaking my mom's language, and you're connecting that even though you don't know what I'm saying, and you can see people tearing. It shows just how much of a language music is and how global not only soul music, but Hip-Hop is. It's a culture.
Contributing Writer: Lela Gaye
Photo Credits: Sampa The Great – Facebook
---