Pitchfork Music Festival returns to it's beloved home in Union Park for another year of pushing a a range of artists making waves in the Indie, Hip-Hop, and Rock realm. Pitchfork is always good at knowing what artists are just around the bend of fame, and those who are making sonic waves, like Rico Nasty, who made the ranks for XXL's Freshman List this this year with her hard hitting raspy raps. This year they welcome Chicago's own Ric Wilson and Tasha to join the roster of artists to take the stage, and artists Amber Mark and MIKE, who took the devastating loss of a parent and turned it into a musical journey. Earl Sweatshirt returns to make up for cancelling last year's fest after some soul searching, reinvention and a new album. We are excited to see what's in store for the sets, the fits, and the aftershows, including one of our own at Empty Bottle on the Saturday of the fest featuring up and coming artists Dua Saleh from Minnesota, Che out of Detroit, and Chicago duo, Mother Nature, with Bonita Appleblunt on decks. You can cop a ticket here. Check out our festival picks below, and listen to our Pitchfork playlist while you're at it.
Amber Mark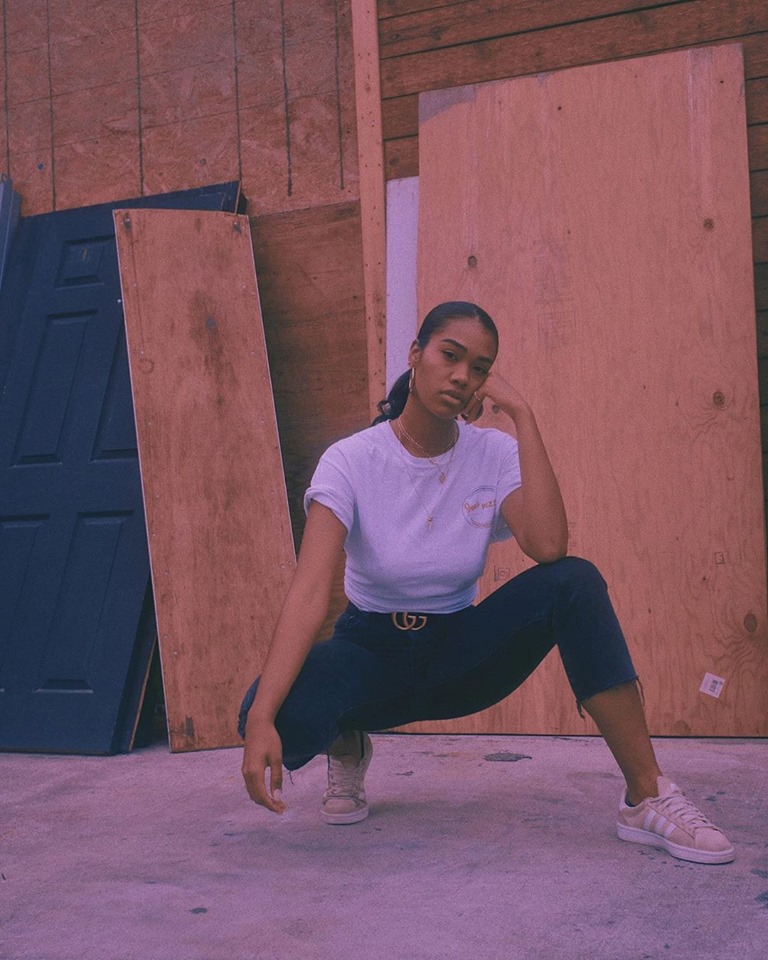 Amber Mark, the soulful Tennessee born songstress will be featured at Pitchfork this year. Mark is of German and Jamaican heritage, and she's lived in many places with her parents including New York, Miami, Berlin, and India, where she sang in Buddhist monasteries. All these places influenced her musical stylings. Tribal sounds from India, Hip-Hop and R&B from New York and pop from Berlin, all shape her sonic aura.
Her first breakout single "S P A C E" appeared on official playlists across multiple streaming sites. Mark started writing and singing music to cope with the loss of her mother. The exotic production and her smooth, warm vocals left people wanting more. "S P A C E" led up to her first EP release, 3:33AM on Virgin EMI Records which was released in 2017.
"What If," her newest video contains sweet and sincere lyrical content about pursuing true love after a heartbreak. With a heaven-sent voice on top of beautiful instrumentation, "What If" is an instant R&B classic. Her song "Mixer" is a night out on the town type of song, the guitar picks are groovy and the drum hits will make anyone sway side to side. Mark's velvet voice and fun lyrics bring the song full circle. Amber Clark is currently on a festival tour and PitchFork Festival in Chicago is her next stop.
Rico Nasty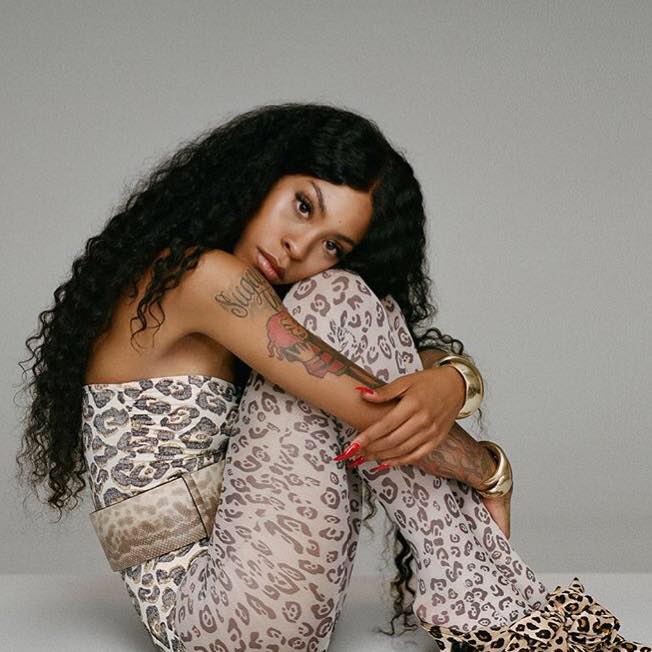 Ever since Rico Nasty debuted her first mixtape Summer's Eve in 2014, her career has been riising like skyscrapers. The Maryland based rapper with a unique musical persona, colorful and intricate hairstyles and outfits, and an aggressive, in your face rap style stands out naturally. Her production is sometimes bubbly with trap rap drums. On the other hand, her recent signature sounds are hard hitting drums and heavy guitar loop melodies.
In 2016 her mixtapes The Rico Story and Sugar Trap garnered mainstream attention and spawned a remix to the single "Hey Arnold" with rapper, Lil Yachty. After signing to Atlantic records in 2018, and releasing her debut album Nasty, she then teamed up with longtime collaborator, Kenny Beats, for a joint album, Anger Management. The attention-grabbing single "Roof" is fast and exciting. Her raspy voice clashes perfectly with the distorted guitar riff giving the track a modern rap punk-rock vibe. Rico is currently on tour, fresh off 2019 XXL's Freshman List. After performing overseas in France, she will be rocking the Pitchfork stage in Chicago.
Tasha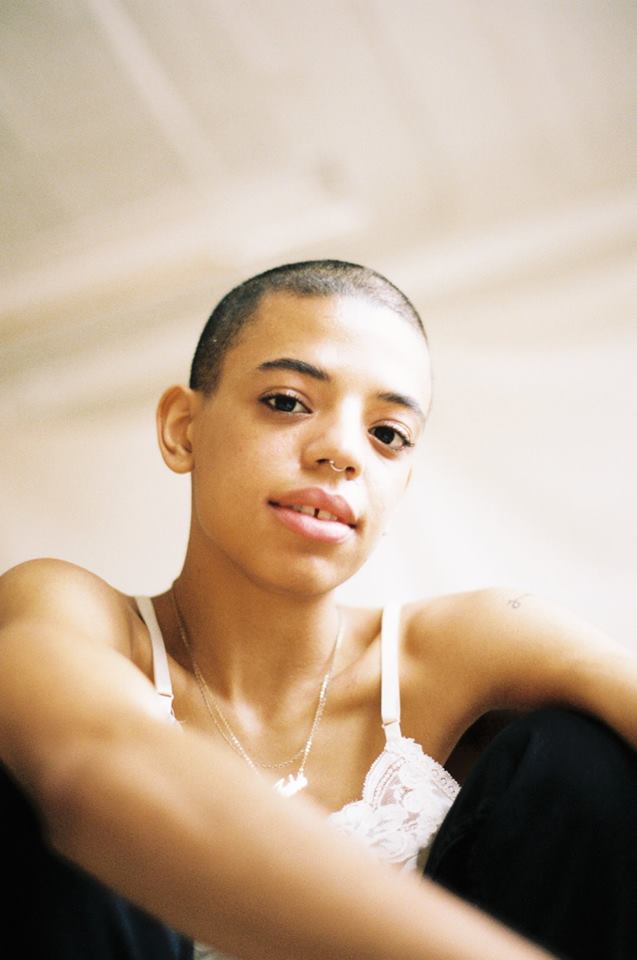 Chicago-born and based artist, Tasha, is a stoic powerhouse worth witnessing at this year's Pitchfork. Her music, laced with loud undertones of poetry and activism, delivers like an alluring lullaby that's gentle and sweet, but poignant and accessible enough that there's no way to dismiss her words in the background. They seep into you, rather than roll off you.
Tasha released her debut album, Alone at Last, in 2018 with Father/ Daughter Records, who she is signed with. Since then, she's toured with Jamila Woods and Helado Negro, all while writing new music along the way. Apart from performing at Pitchfork, Tasha is performing at AirGo Live! in partnership with Black Youth Project this week, and now opening up for Snail Mail at Thalia Hall for . She's staying busy to keep us enlightened. Tasha will be the first performance on the Blue Stage on Sunday, so don't miss her.
Ric Wilson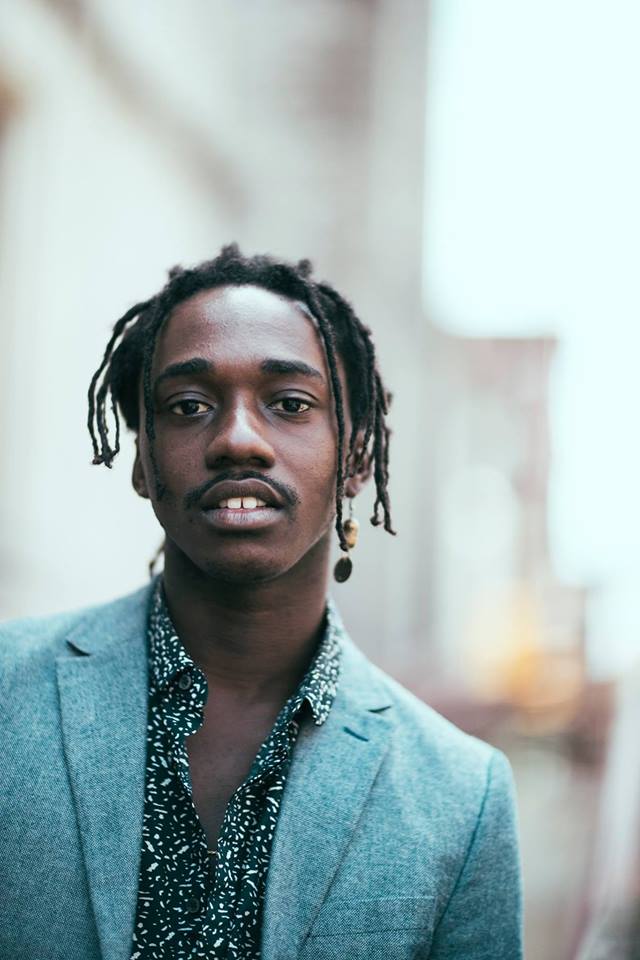 Chicago-native Ric Wilson will be illuminating the stage this year, too. Since releasing his EP, BANBA, in 2018, he's also released two new songs—"Yellowbrick" and "Dan Ryan Traffic"—earlier this March. His music may be funky and super free spirited, but it's also entirely Chicago—both the good and bad parts.
Ric Wilson is a spokesperson for the unheard. His music demands us to pay attention to injustice, while reminding us that life is worth living wholly. (But, you can't have one without the other, can you?) When he performs, he's singing with you and for you. His show will undoubtedly be vibrant and high-energy from start to finish. He's playing first on the Red Stage on Saturday AND playing an after show at Lincoln Hall on Friday, so you'll have plenty of opportunity to jive with him.
Earl Sweatshirt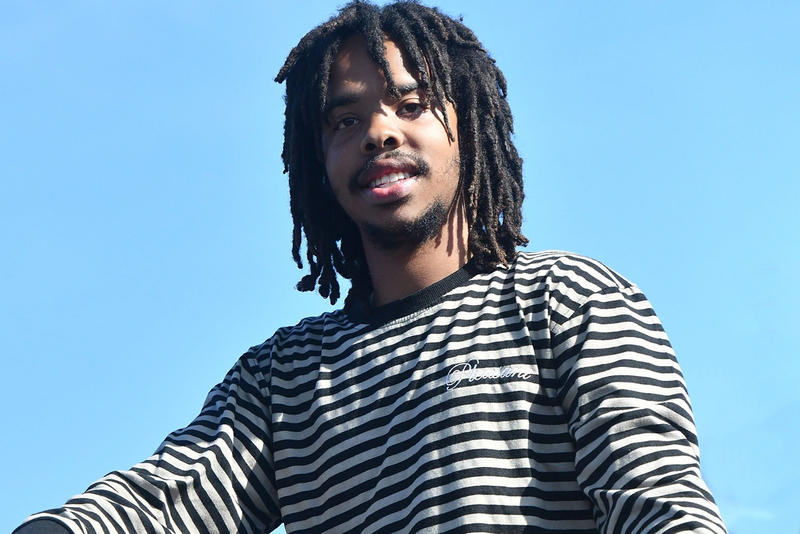 A standout on this year's lineup, there are a lot of suspenseful fans eager to catch Earl Sweatshirt at this year's festival. He was supposed to perform at Pitchfork last year, but Thebe Kgositsile, better known as Earl cancelled his set in order to refocus himself and deal with the grief of his late father. Along with cancelling Pitchfork, he also cancelled his European tour and promised to be back and ready to deliver. This year we've seen the blooming of Sweatshirt's music and personality. Coming off of a spring U.S. tour, he brought along the likes of Bbymutha, MIKE, Black Noi$e, Na-Kel Smith, and Liv.e. Not only is he back and active, but the music is as weird and explorative as it once was, but only with better bars.
Some Rap Songs was released in November of 2018. This album features excerpts from black writers, nods to the leaders of his journey, his family, who are featured on the album, black woman, and the all encompassing aspects of black culture. The first voice that touches the record is James Baldwin on the track "Shattered Dreams." Then, the beginning of "December 24th" features an excerpt discussing the importance and how influential African American vernacular is to the broader American culture. Some Rap Songs is vastly different than Doris the 2013 album that gave Earl the esteem he needed to be recognized as an entity outside of his original collective Odd Future, and 2015's I Don't Like Shit, I Don't Go Outside: An Album by Earl Sweatshirt which solidified his relatability with it's depressive bars of sorrow filled stories. The evolution of Earl Sweatshirt and his supporters will bring us to a head this Friday night and will be a much needed release of love and appreciation of Earl's extensive catalog.
MIKE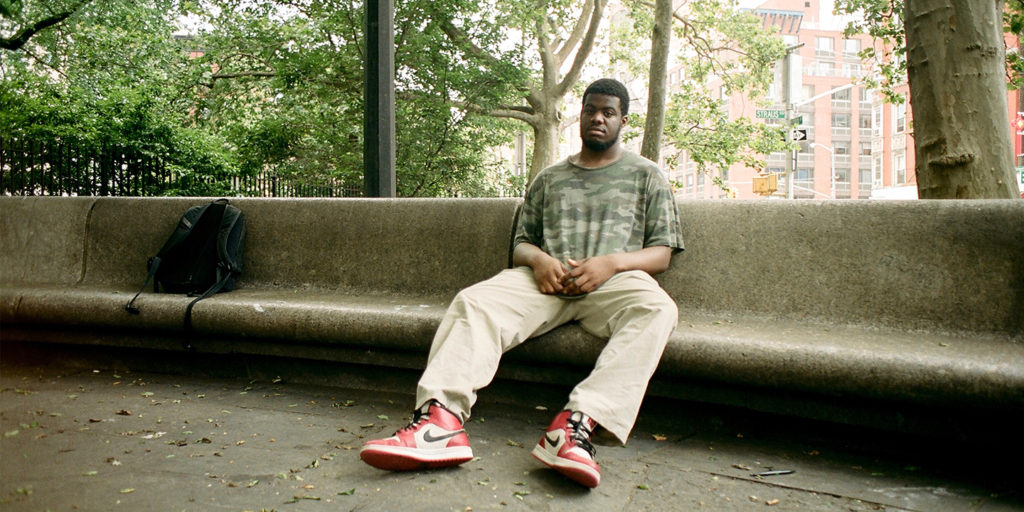 An absolute renaissance man, MIKE is a man of many words who has concisely constructed soundtracks to delve out his life story. Born in the Bronx, MIKE lived there until he was five then moved to England with his family. Eventually he moved back to the states and spent some time in Philly before moving back up to New York. He's one of our artists to watch at this year's Pitchfork music festival not only for the mellow toned expression on his latest record Tears of Joy, but as he continues his musical journey, each project, each show, and each feature, is a testament to his work ethic, continual pushing of his boundaries of vulnerability, musical exploration, and his lyrical legwork.
On "Ain't No Love" the tune ends with a skit from the 2006 move ATL when New New's jam "At Your Best" by Aaliyah comes on. "Tears of Joy" lets us into how MIKE is coping with the loss of his mother, who he had been separated for several years due to the politics of travel and difficulty obtaining a visa. While trying to resist the feelings of grief it overtakes him on "Memorial" and he writes. "I couldn't write about much 'cause it hurt mind / Why does trying seem to buck me at the worst times?" MIKE's truth telling of the immigrant story and as a black man navigating many worlds gives him a camofalogue complex where he has learned to find comfortability with the changing world. His sonics are as mixed and motivated by his surrounding worlds as was his upbringing and his continued journey in this life. MIKE's next stop at Pitchfork music festival follows a tour with longtime inspiration Earl Sweatshirt. Keep an eye on the rapid move making rapper this year.
Prep yourself for the fest, or live vicariously through Soundcloud, and check out our Pitchfork 2019 playlist below!
Contributing Writers: Sky Taylor, KC Esper, Lela Gaye
Photo Credits: Facebook, Central Sauce, Katie Levine, The Fader
---