Designer of the colorful palettes that make up URBANE Clothing, Jason Richardson better known as Charles Jay, is a fashion designer that was diagnosed with Wilms Tumor a form of cancer at the young age of two. Charles has always loved fashion and wanted to reflect his life story through his clothing designs. Through his journey dealing with challenges and adversity, Charles started a company called Avenue Black, where he built a platform for aspiring young designers who don't have enough income to showcase their talent. Soon after, Charles created his own clothing brand called URBANE which he defines as "reflecting elegance and sophistication through expression." He came up with his first collection called the Survivor Collection, to honor his triumph as a Cancer survivor. The collection consisted of white baseball Jerseys containing the number 93, which represents the year he was diagnosed with cancer and a fish which symbolizes being a fighter.
His clothing collections symbolize those days being in the Philadelphia Children's Hospital, being in remission, and the building blocks he would play with, which were building a foundation for his legacy. This was the introduction of him using his signature color blocks on his clothes, and survivor ribbon emblems found on his pieces. He wanted consumers to be with him through the stepping stones of his journey. He has been featured at Philadelphia Fashion Week, had pop-up shops in LA and Maryland, and his designs have been featured on VH-1's Love & Hip Hop New York and have recently been spotted on record producer, DJ, and Rapper Swizz Beatz. Charles Jay  endured his difficult past with great fortitude. His designs are not only inspirational, but fashion forward.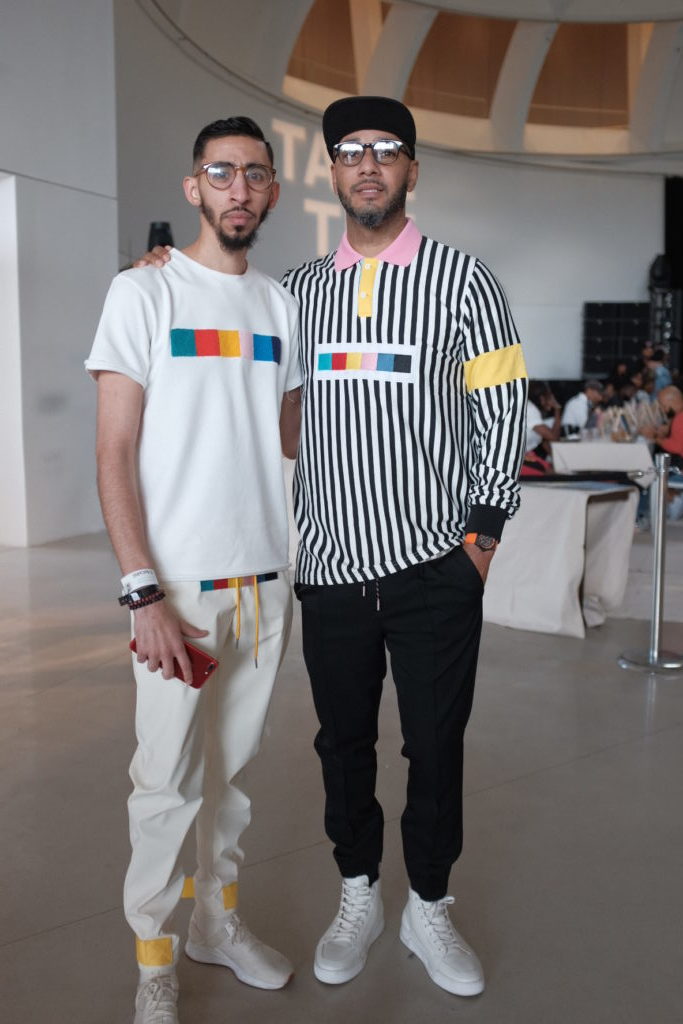 AMFM: When did you realize you were destined to become a designer?
CHARLES JAY: Growing up I was always into fashion and dressing kind of loud and out of the ordinary. In college I was the guy showing up to 8am classes with a blazer and bow tie on. After I graduated, I decided to start my brand URBANE as a way to tell my cancer survivor story. Fashion is a way for me to express myself regardless of what people may think about the end product. I have always had a certain level of confidence in my ability to dress myself and it has transcended into my clothing design as well.

AMFM: What fashion designers, past or present, do you truly admire as far as their creative work?
JAY: Jeremy Scott to me is the greatest to ever do it. He does not care what is going on or trending in the fashion industry and he is more focused on just creating than blending into the mold the fashion industry creates. So he would definitely be the one designer I truly admire. The choice of the loud colors and prints just shows how confident he is with his work and he won't compromise his vision to be accepted by the fashion industry. And for my brand URBANE I have the same exact approach.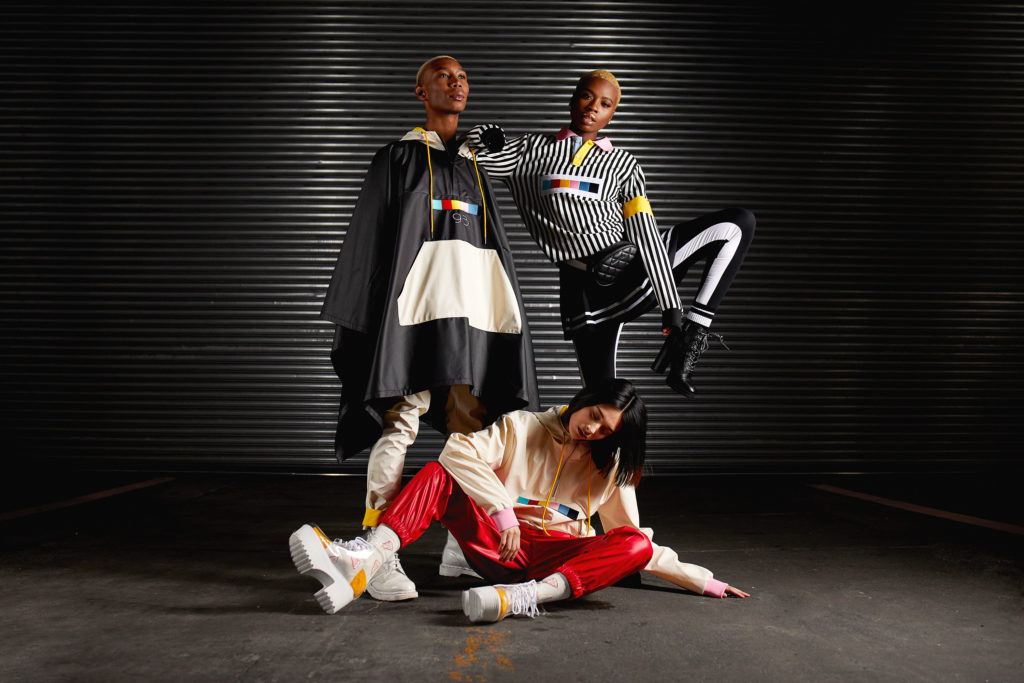 AMFM: Where or whom do you draw inspiration from?
JAY: I draw my inspiration from my childhood. Being diagnosed with cancer at the age of two and overcoming that has given me an amazing appreciation for everything in my life. I have been counted out since day one. Based on statistics I am not supposed to be here. That's all the motivation and inspiration I need. I constantly feel like I am the underdog, so I continuously find ways to inspire and challenge myself. This most recent collection was a huge jump outside my comfort zone and I feel like I killed it. Whether I am driving into work or just grabbing some food I always try to find the hidden meaning behind a message or image which makes my mind think creatively all the time.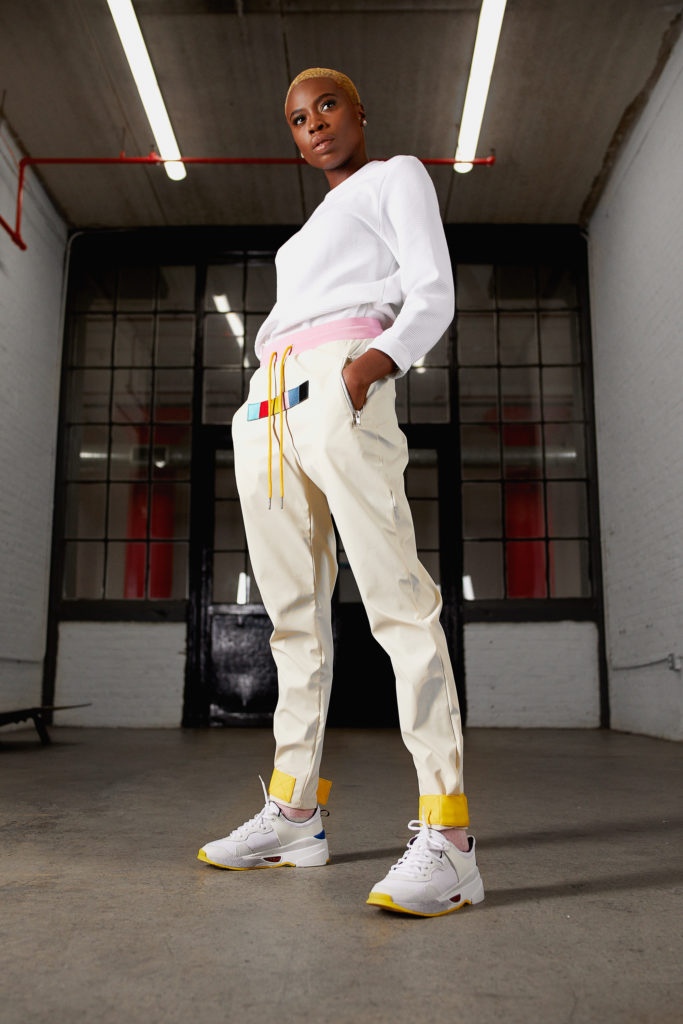 AMFM: What sets your clothes apart from other existing fashion designers, and how would you describe your clothing lines aesthetic?

JAY: There are some amazing designers out there and I am never in competition with anyone. I think what makes my brand stand apart from other designers is the minor details. By minor details I mean the application, the fabrics and zippers. Of course our brands colors are some times off the wall, but I really put everything I have into this product. I don't believe in taking shortcuts throughout the production process. I don't substitute cheaper fabrics to cut costs or use generic zippers. When a customer purchases one of our products I want them to feel the difference not just see it. I think my brand has its own lane. It's not necessarily urban streetwear and it's not necessarily high end fashion, it's kind of that in between category that is undefined. From the color choices and fabric choices regardless of the piece you purchase you're going to stand out, so be ready to catch some eyes.  
AMFM: What advice would you give aspiring designers who have a story but are afraid to use their creative voices?
JAY: Your story is your product. Anyone can make a product and sell it, but how are you connecting with your audience? How are you inspiring them? That's what my brand's focus is. My goal is to inspire millions of people with my story, the clothes are just the icing on the cake. My advice would be is to stay true to your vision and don't compromise it to satisfy a "trend." There's going to be a lot of people telling you what you should do, but stay true to your vision. Even at times it may feel like its difficult, keep pushing because consistency is what is going to separate you from the other designers. I have only been designing for three years and I have yet to compromise my creative vision. And now my brand is growing at a rapid pace. Its a marathon, not a race.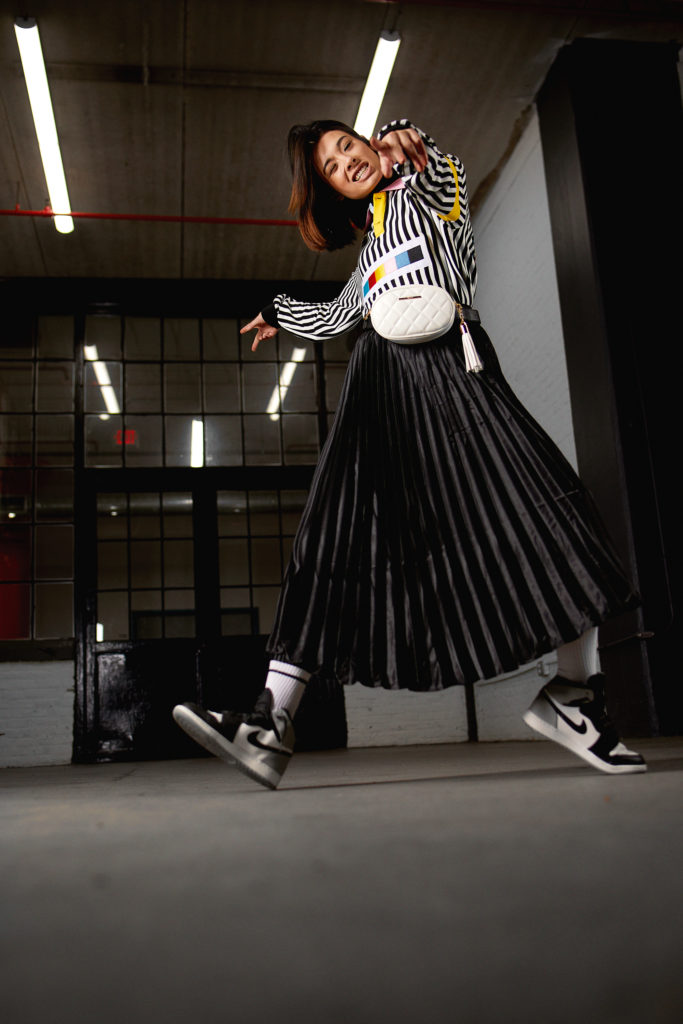 AMFM: How has your amazing, inspirational story influence the details in your pieces?

JAY: Every detail on my products tells a part of the story and I make sure of it. From the "93," the year I was diagnosed with cancer, to the color blocks. For three months after getting surgical removal of my right kidney and Chemotherapy, I stayed at the Children's Hospital of Philadelphia. Every morning I woke up, I would play with these building blocks, and those are the blocks you see on the front of every garment I've released, and of course the cancer ribbon. I am very particular on what my brand is involved in and I would never release something that I did not 100% believe in. I know where I want my brand to be, and I am not willing to take a short cut to get there. Whether its five, 10 or 20 years, I am going to get there.
For more information on URBANE and to cop some gear: 
https://urbaneclothing.us
Contributing Writer: Vanessa Dunn
Photo Credits: Charles Jay
---