Chicago's community of musicians, artists, and creators are generational leaders of curation. The city is continually evolving and inspiring the world and paving the way for autonomous artistry. We dedicate Second City Music Mondays to them and highlight five artists with new projects and new moves, who are making waves in the city we call home. Check out our picks below!
Caroline Liu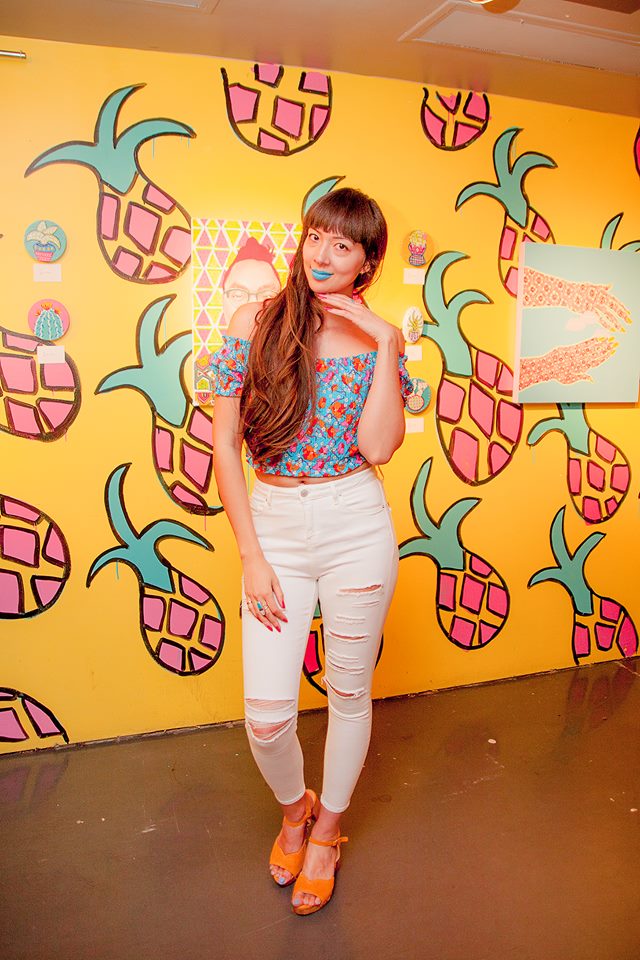 Caroline Liu is a visual artist carving her space in Chicago's multifaceted art community. A recent exhibit entitled, Opening Reception: A Hollow Shell of Elastic Skin, at Elastic Arts opened December 9th, 2018 and will run into this new year until February 3rd, 2019. It is a solo show where large paintings and furniture are used to uncover her inner self. The works depict her explorations within her mind and body and deal with issues of loss and emergence. This exhibit like most of her works are riddled with an underlying theme of vulnerability. Her subjects often have a touch of realism, but are heightened by some otherworldly aspect.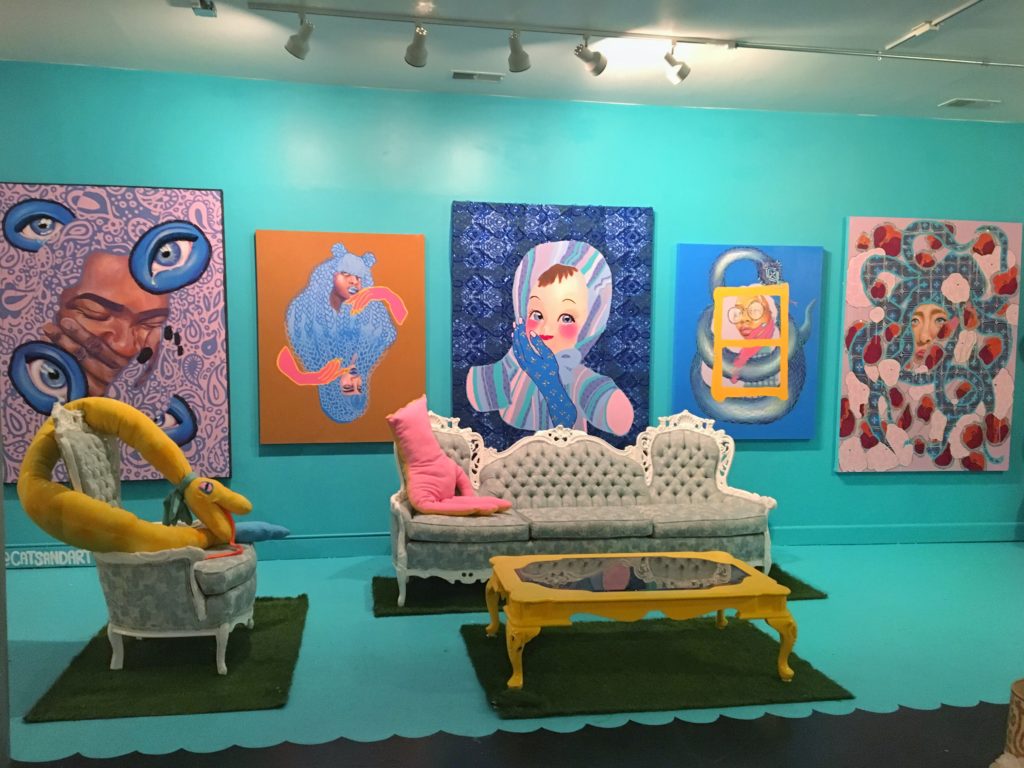 This past summer, under the CTA Southport Brown line stop Liu was commissioned to be an artist for the Low Line Murals project. She painted eight panels displaying scenes of sharks stuck in donut holes, watermelon superheroes, and countless images of ice cream. Caroline has even painted murals for Champs in downtown Chicago. She's curated a colorful style and authenticity that is recognized by several brands. Art and creativity is our greatest representation of self and Liu's art portrays her hunger for sharing herself with the world and offering up laughter and light among the questions and uncontrollable everyday life changes.
LA Van Gogh
Chicago artist, L.A. VanGogh, is smooth with the keys and his rhymes, and is true to his artistry, hence his stage alias after one of the most beloved painters. He recently released his latest project in 2018, Everything is Subjective: Episode 2. Known for being abstract and relatable, on this project VanGogh graces topics such as virgin lungs, financial obligations, the universe, spiritually and self-worth with style and confidence. The project is an euphoria induced, yet thought provoking EP. Along with his proclaiming melodies and captivating voice, he's joined with heavenly harmonizing voices, filled with smooth groovy bops. VanGogh paints an audio picture showing listeners that every individual person lives totally different realities, making everything truly subjective. 
Everything is Subjective: Episode 1 had more of a worried sense of urgency influenced by hopes and dreams, compared to the recent drop. In the narration, he states the conclusion to Episode 1 "is not the end, but a new beginning."Everything is Subjective: Episode 2 is like swimming up a stream of musical conscience of determinism, understanding and growth. Which is where we find L.A. VanGogh entering the next phase appearing more reassured and looking to a brighter future. 
David Heo 
Georgia born, Chicago-based artist, David Heo, is bringing vibrancy to 2019. With a recently opened gallery feature at LVL3 Studios and an Apple talk centered on his art, Heo has managed to captivate and showcase living moments that are often overlooked. After earning his Master of Fine Arts in Painting and Drawing from the School of the Art Institute of Chicago, Heo has explored and brought life to the depth of the mundane, the intricacies of merging cultures, and the fleeting timeline of nightlife. His work at LVL3 studios—called Too Good to Be True— marries construction paper, wax, paint, crayons, and more to create paper cut-out collages. At first sight, viewers are captivated by the bright colors and familiar shapes within his art. Yet, each collage represents a moment in Heo's life that would typically be forgotten: the lighting of a cigarette outside a club, a drunken train ride home, a moment of trust between friends. The subject matter of Heo's art combined with its striking appeal develops pieces that are viscerally charged, incredibly human, and deeply touching.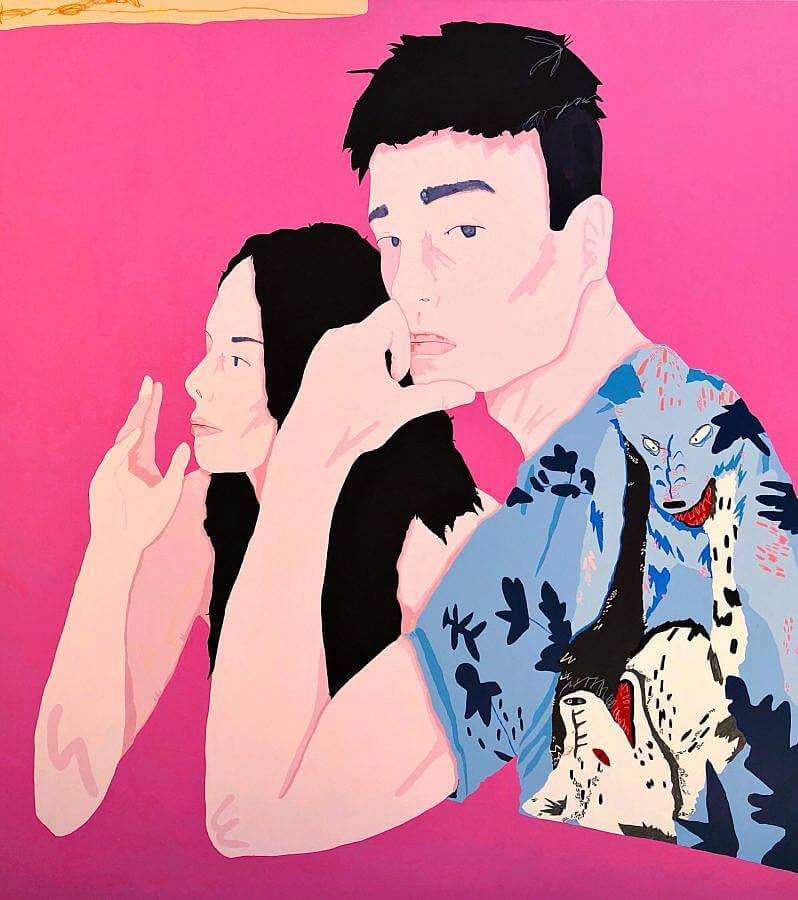 In addition to his gallery feature, Heo has also promoted his art and mission through an Apple talk that took place yesterday. The talk—titled Live Art: Observing Everyday Magic with David Heo—taught its audience the importance of discovering every day beauty. With Heo's guidance, listeners were able to reimagine everyday life and illuminate it by using Procreate on their iPads. While his Apple talk was a one-time thing, Heo's work at LVL3 gallery will be open until February 17th. Catch Too Good to Be True while you can and soak in the simplicity of life.
Kristopher Kites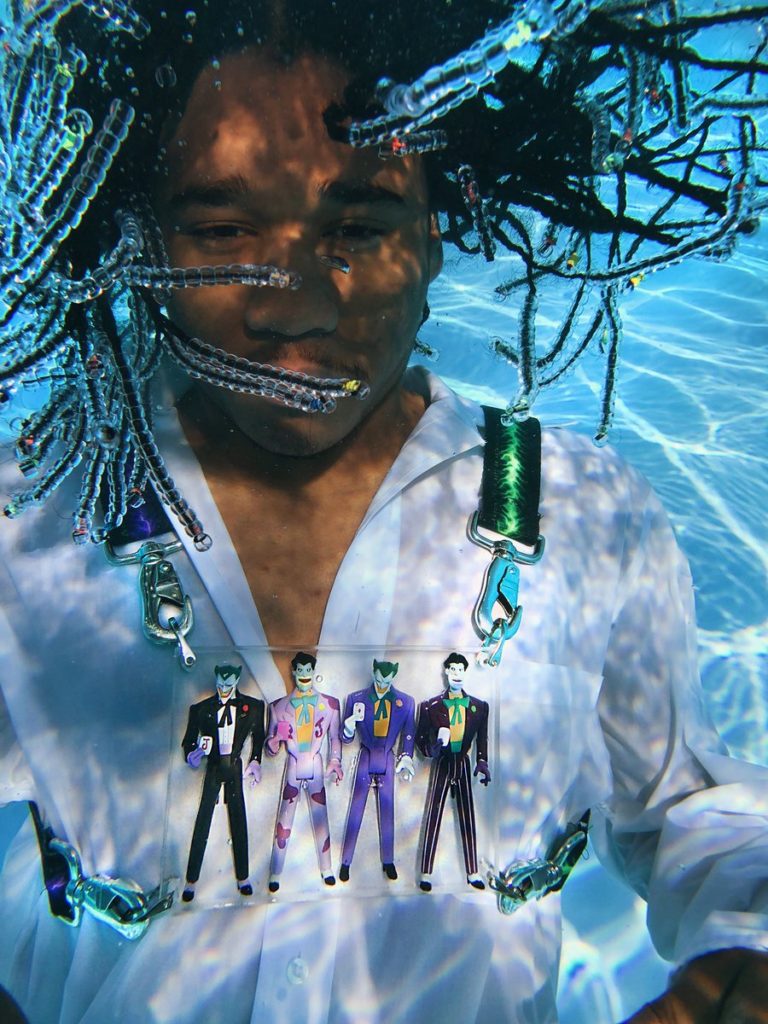 Kristopher Kites is a Chicago jeweler and  new entrepreneur to the fashion world, and his attempts are sticking. His handmade translucent neck candy featuring childhood nostalgic characters and toys like action figures,  legos, and memorabilia has been a hot item to grab, with many of his pop ups and releases selling out in seconds. His work was featured at the industry's art and music conference, Complexicon 2018, in high fashion magazines like VOGUE, and on the Clermont twins and many other social influencers of our era.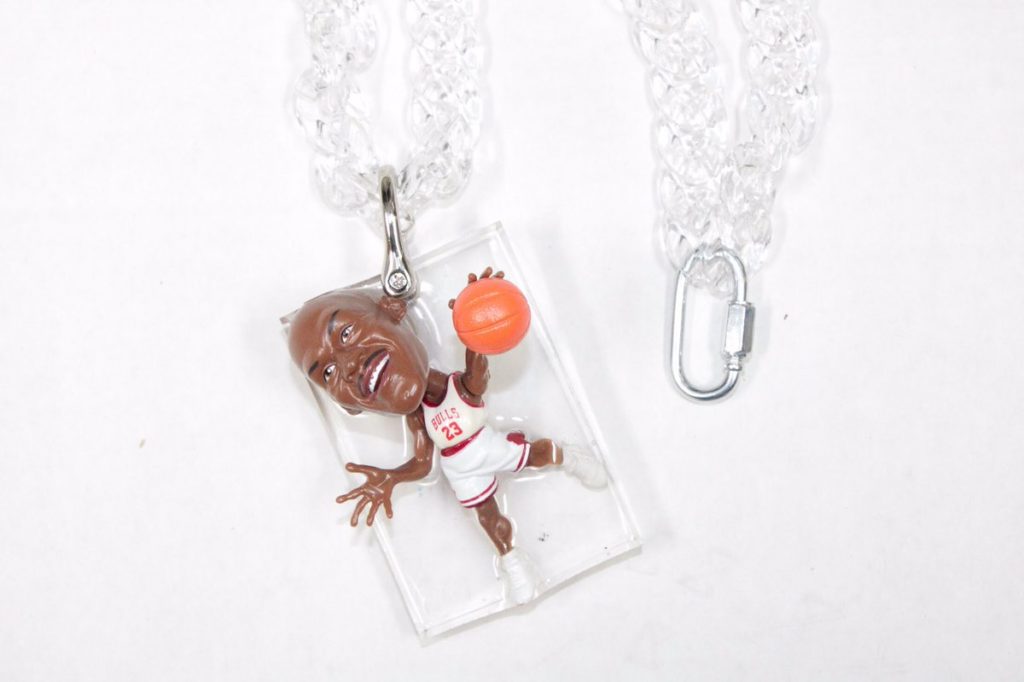 The music industry has been using "bling" to entice the inner children of many communities worldwide, but often that comes with a negative slight. In a city many deem as violent, Kites' take on childhood memorabilia translates it into something more. His chains allude to Cuban link statement pieces with a lighthearted edge. We were promised a large release at the start of 2019, and just fourteen days in, we can't wait! But no great creator rushes their next best ideas, so stay tuned for more from Kristopher Kites.
Contributing Writers: Lela Gaye, KC Esper, Sky Taylor, Karoline Yesterdaye
Photo Credits: Facebook, Twitter, LVL3
---