This December give yourself the gift of music and cozy on up to our latest edition of Mixtape Monday! This month we feature new tracks from Chicago collective, Pivot Gang, who have poured their blood, sweat and tears into their music, NOLA's own Luna Loxx buttering up your ears with her sultry sounds, Detroit's Tiny Jag cutting up bars, a Trip-Hop rapper named BARS from New Jersey, some genre and racial bending from the new trio white ppl, a lil' hip hop nostalgia from Ace Da Vinci, and an EP review from one of our faves, Baltimore's Joy Postell. 
Joy Postell – Diaspora EP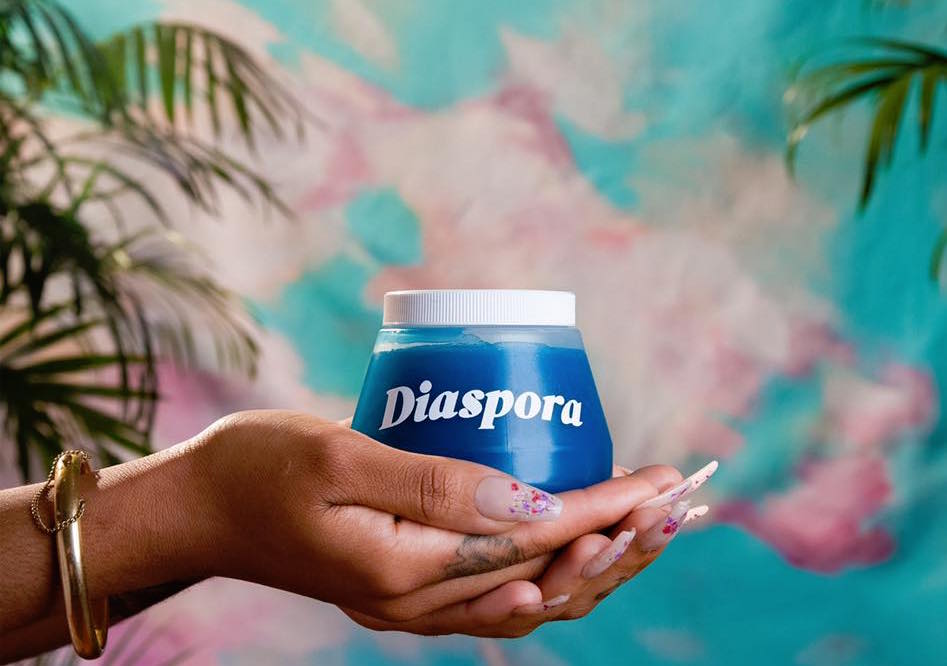 Joy Postell's newest album, Diaspora, proves that good things come to those who wait. Postell has compiled a collection of songs that encompasses each fragment of her life that have created the whole of who she is today. From her own feelings of love and independence, to everything she witnesses throughout her day-to-day life as a Black, female artist living in Baltimore, Postell makes sure not to ignore any aspect of poignancy within her world.
Mixed with her buttery, R&B sound lies a spectrum of development and discovery: "HYD" being an unrelenting love song, "Consciousness" and "Water" being awakenings about the injustices of and revolution within the African American community. Yet, despite an undertone of independence and self-exploration, the overarching theme of the album itself centers on a feeling of displacement—"diaspora" meaning a dispersion of people from their original homeland. While Postell does not deny that her roots are deeply founded within Baltimore—the place she was born in, raised in, and returned to—she touches upon themes of misbelonging as well as conformity, seen in her compelling cover art in addition to her lyrics.
When you listen to Diaspora it's clear how much time and effort Postell put into it. She started the project in 2014, and worked meticulously on it until it was good enough to be radio-ready upon release. Just days before the release she tweeted: "Like I said, this is really my child y'all…And like any caring black mother, I would never let my child leave the house looking a mess. So grateful for the team of people that believed in my vision." Take her word for it—everything on the album was done and said for a reason. And it's worth paying attention to.
Pivot Gang – "Blood"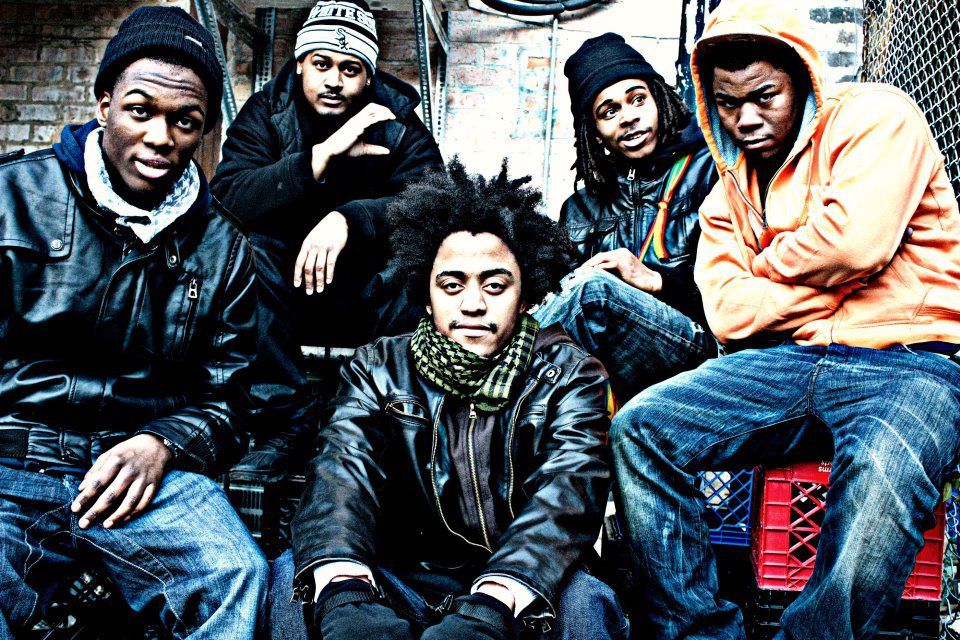 Over the past few years, Pivot Gang has been through their high rises and their tragic falls, but their freshest release, "Blood", shows that they're still at it, stronger than ever. The song serves as an anthem of redemption for each member of the group, and justifies that they're stronger together. Unlike Saba's most recent, brilliantly emotional album CARE FOR ME, which carried a somber tone of remembrance for his deceased cousin and Pivot Gang member, John Walt, "Blood" takes on a lighter tone. Released just days before their John Walt Day—a night dedicated to their fallen member—the song embodies the final stage of grief: healing.
Each verse talks about success, moving forward, adjusting, and rising above, all while carrying a light-hearted tone and paying homage to artists before them and with them who have done the same. (Here's to Solange, Kobe, J. Lo, and the rest.) We can hope to see more new releases from Pivot Gang in the future (did someone say… tape?), but until then make sure you're following what they're up to both inside and outside the recording studio.
Luna Loxx – "Buttercup"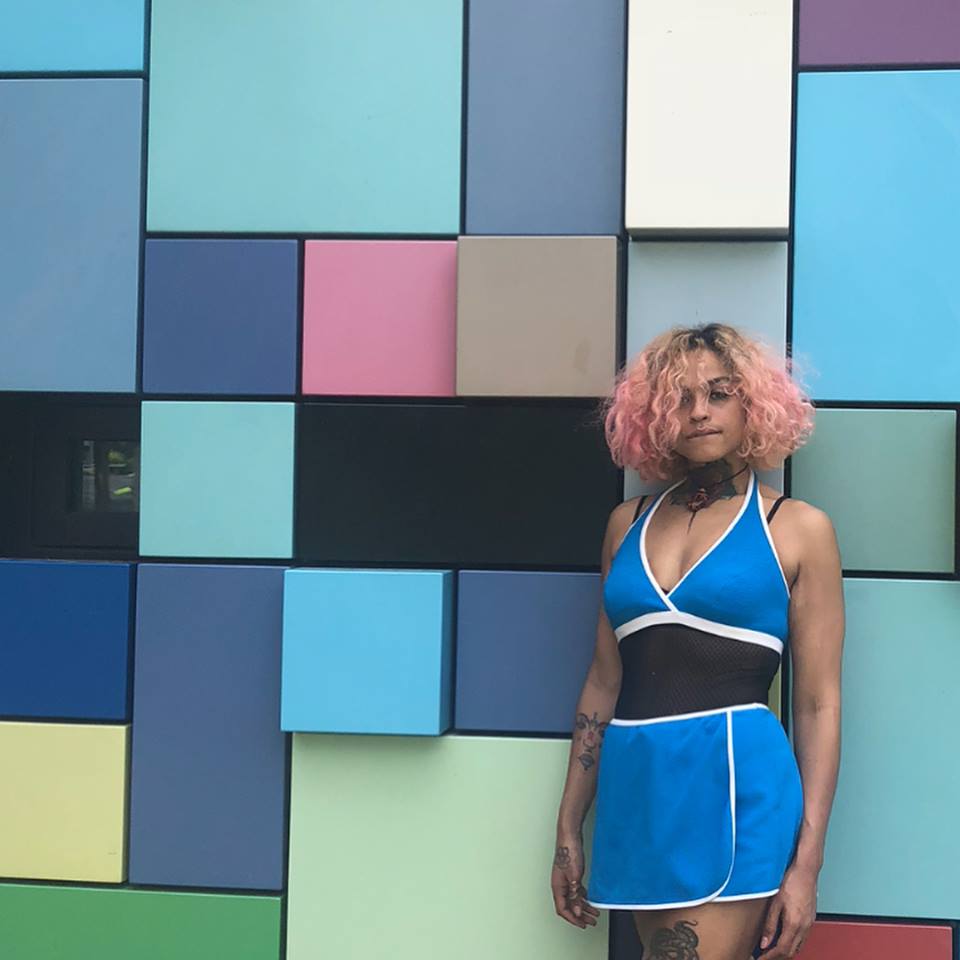 New Orleans artist Luna Loxx's latest release "Buttercup" is one of our top picks of the week. Towards the end of the summer she put out the song which will live on her coming project Blü, and created a colorful music video directed by DirectorArsh, also a New Orleans native. "Buttercup's" enchanting chimes reinvigorate the lusty and harmonious feeling of seduction. As her voice and sensual lyrics, "Let's not ruin this natural attraction. I just want to feel you," allures her partner out of the garden, the domination the two women featured in the video hold and the power they possess, expresses a beautiful and colorful theme. Luna Loxx's choice of different shades of pink flowers, walls, costumes, and the stark contrast of the coloring of the video pops in contrast with the song's sexy, but dark tones. The slow manner in which Luna Loxx rides the beat will soak listeners in, as does its drum patterns and drawn out melodies. The lone man being lured out of the forest into a playhouse of attraction sums up the playfulness within the song's chemistry between Luna Loxx and her audience.
white ppl – ilovemybb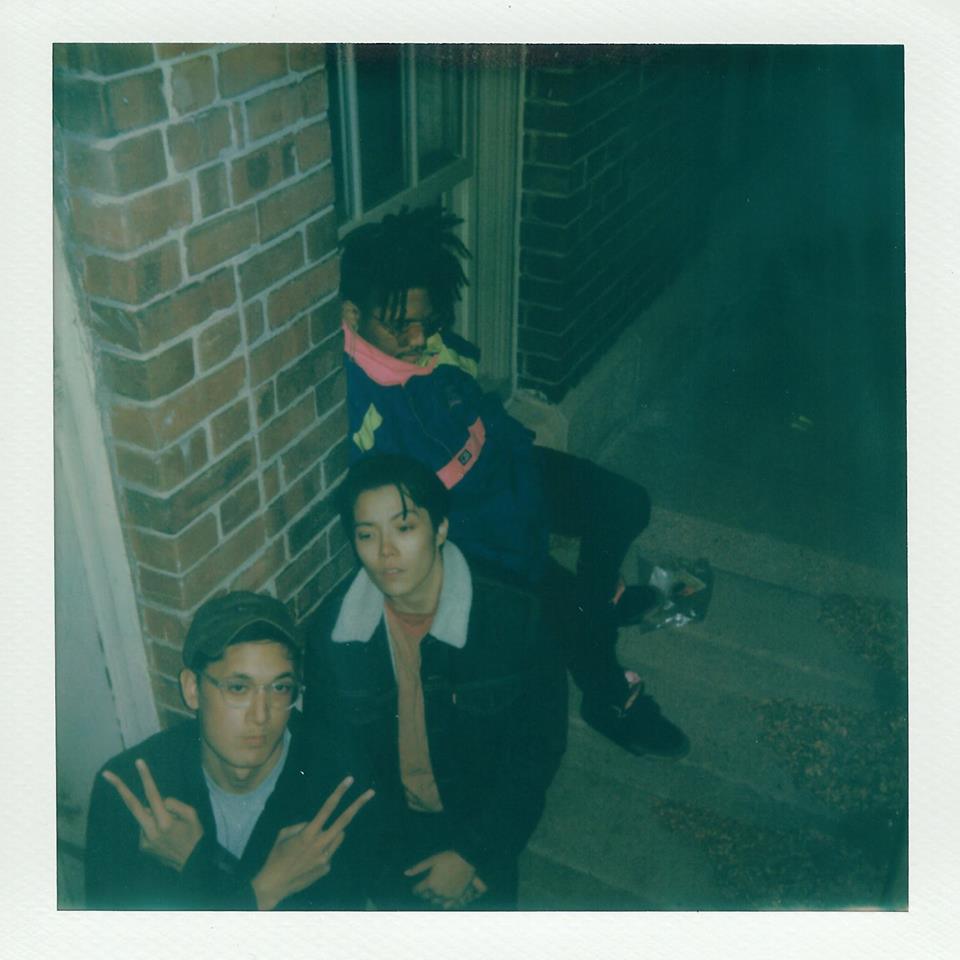 white ppl are honest. They are righteously artful. They are genre blending and bending. Just in case you were lost, we are referring to Chicago's new  hip hop folk trio composed of Ano Ba, Elly Tier, and Cado San. All three are brown and proud musicians who've created this magical POC only niche while being titled "white ppl." Their first song to come out, ilovemybb has a real enthusiastic intro. Their culmination of electronic sounds, bars associated with POC thematic elements of life, and the horn instruments are special. The lyrics are very much for appreciating ya "bb" for their reliableness when your depression is at an all time low, but also when you're on top of the world throwing bands at that spinning globe. That's ultimately what we're all looking for in our bb's. Then the addition of emo sounds, the so called "mumble rap" of today, and soulful brass just touch on the volume of this group. white ppl add a fresh sound to the scene and we cannot wait to hear what's to come.
Ace Da Vinci – 106th
Chicago's own Ace da Vinci, has released his latest video that will take your ears on a walk down memory lane. "106th" is a step into a wonderful nostalgia for people who loved Hip-Hop in the 2000s. There are lyrical call backs from hit songs such as Ciara's "1-2 Step" to Lil Jon's "Get Low." T.I's "24's" to Lupe Fiasco's "Kick Push."
The flashback is triggered in the video by Ace finding an old MP3 player and remembering the songs on it. Even though the lyrics and imagery are familiar to us, the groovy hypnotic beat, and Ace's smooth flow and song writing symmetry, is interesting and unique. The video features throwbacks in the video such as durags, sidekick cell phones, sports jerseys and even CD players. "106th" aids in the realization that the popular music of that time are now rendered as classics and will forever be remember in our hearts
Check out the "106th" by Ace da Vinci and reminisce about the songs we all downloaded on Limewire.
Tiny Jag –  Riding/Cut Her Hair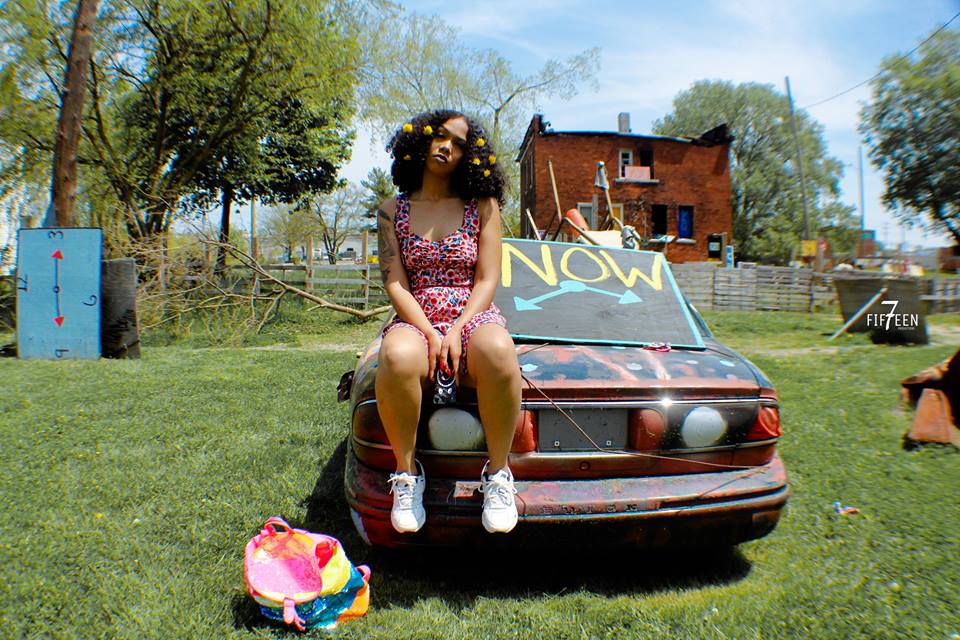 Detroit's got new trap goddess, Tiny Jag, who recently graced the cover of the Metro City Times' People Issue, and she will cut your ears. In her video for "Riding," which is shot in black and white, Tiny Jag takes us to church to demonstrate how she's really about that life no matter the place or the time. What stands out about Tiny Jag is her near whispering voice, but low key freighting delivery — like a harmonizing and high-pitched 21 Savage. Instead of wishing somebody would, she's praying that her disrespectful rivals stop because she's growing tiresome of riding on scary people who talk, but are not really about that life.
The other half of the video "Cut Her Hair" is a lit, tear the club up anthem. The color red is introduced as her rivals don't learn their lesson and now her whole crew is down riding. The fire track is matched with Tiny Jag rapping above a fire pit with a parental advisory sign flashing in the background because it just got real, real fast. Her delivery is similar to the first track but more dynamic yet still in a menacing pattern. Check out "Riding/Cut her Hair" by Tiny Jag especially if you have to do some "riding" yourself.
 Bars – "Void" produced by J Dooley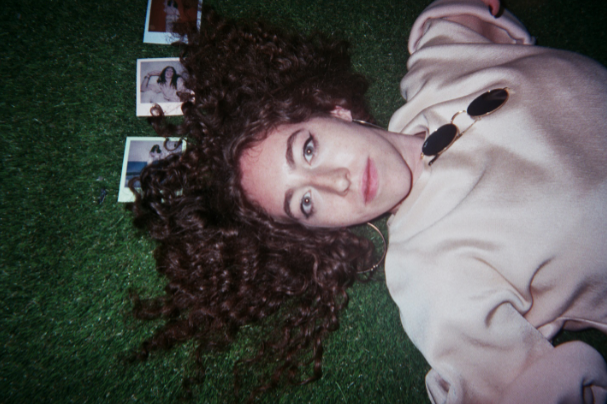 Sequential collaboration is birthing some of the most concrete distinctions across all genres of music. Today's sonic provisions? Void, a single produced by Germany-based sound smith J Dooley, with balancing vocal expression from New Jersey bred performing and recording artist Bars. Her last few releases like Cement Shoes 2, Signs produced by Brain Orchestra and High Gloss produced by Shepard have all been one of many sides to an artist who is born to get it. Now let us meet her in the middle. Is it for the fans? The innate need for peace of mind? Range rovers cannot push themselves.
Our purpose is to enhance your musical knowledge with some of the dopest music that's been buzzing through our ears at the AMFM Lab. So whether you're riding your bike out through the neighborhood, or you're waiting to hop on the Pink Line, here's some jawns to keep y'all flowing through the week.
Contributing Writers: KC Esper, Lela Gaye, Sky Taylor, Karoline Yesterdaye
Photo Credits: Facebook, Karoline Yesterdaye
---