The Detroit collective DopeDiv stays true to their name releasing their organically dope Hip-Hop project "Coney Run."
DopeDiv's smooth lyrics, modern-day soulful boom bap like sound, and the right amount of edginess help coordinate what will be considered a classic in their catalog. DopeDiv, meaning "Dope standing for Defeating Other People's Expectations," consists of rappers Huey Fre$man, Jru Nukem and ALI Keys who also doubles as their in-house producer. Huey Fre$man and ALI Keys have been rapping together since 2007, and Jru Nukem was added to the group in 2009, formerly known as Quite Krispy, they later changed in their name to DopeDiv in 2011. The flow of their new EP Coney Run is tailored to be perfect to cruise and chill to.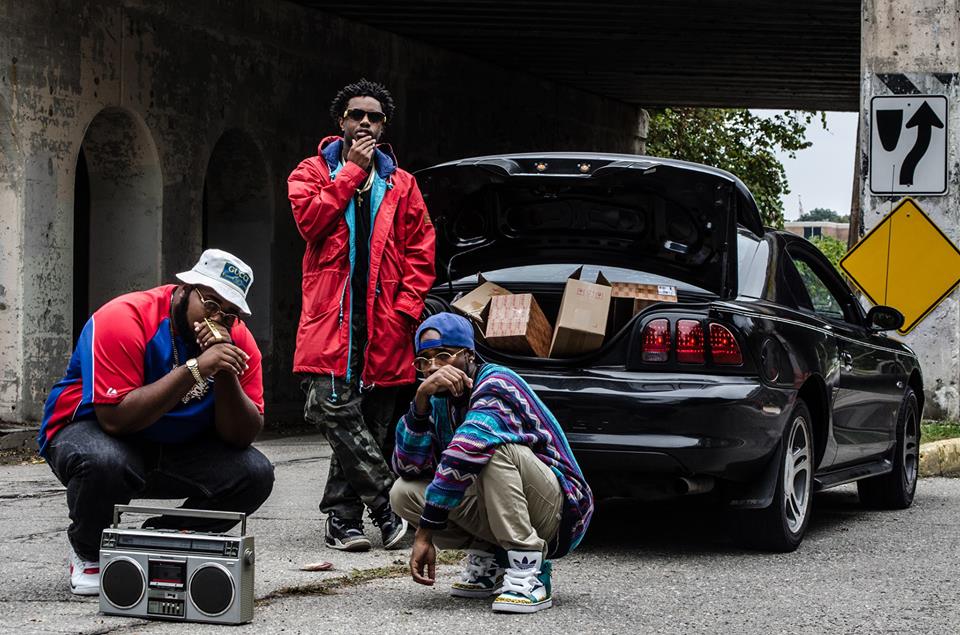 Coney Run is based on famous Coney Island Restaurant chains in Detroit. According to the group, the album was designed for that late night, early morning drive to the closest Coney restaurant providing a soundtrack as a way of connecting with their local fan base. They recently opened up for well known LA rapper Dom Kennedy on the Detroit stop of his tour. Hard pays off as signs of DopeDiv's influence is slowly but surely leaking out of their city and onto a national landscape. This is only the beginning.  
Two things are clear on Coney Run, DopeDiv's enthusiasm for classic Hip Hop culture, and their love for their city, Detroit. Lyrics like "Wanna get popped like faygo" and "1986, Maserati Rick" details how deep Detroit runs in their veins. The project is nostalgic with name drops of music figures from 1980s to the 2000s, mentioning people like Phyllis Hyman and Curtis Blow, and embodying Notorious B.I.G.'s flow by saying "Screw up on that swishahouse/That draped up and dripped out," shows that these guys know their musical forefathers.
The production is heavily based on sampling Hip-Hop and R&B hits from the 1980s and 1990s, featuring samples from songs like Jay-Z's "Imaginary Players," Teddy Pendergrass' "Love TKO," and the famously sampled "Na Boca Do Sol" by Arthur Verocai. At the same time "Coney Run" is wrapped in originality because the group doesn't follow the same sonic blueprints as some popular present day artists from the same city. They weave through tracks with flawless chemistry. The group has always been trendsetters not only with their music, but with their vintage-like fashion sense sporting things like four-finger rings, Rolexes, Cuban Links and Cartier frames.
Check out the EP Coney Run below while you ride and roll and dust the lemon pepper off your seats.
For more information on DopeDiv: 
Soundcloud
Facebook
Contributing Writer: Sky Taylor
Photo Credits: DopeDiv
---