As we ease into fall, and the changing of seasons and lovers, we take your ears through a transition from summer to fall vibes with this week's Mixtape Monday. Hopping from Australia to Arkansas, DC and back to Chicago, this week is seasonably sultry with a splash of tropical heat. We check in with our favorite man band, Manwolves on the heels of their first album release, and find out what would happen if Jill Scott and Erykah Badu produced a musical lovechild in Melbourne's Kaiit Isshe. If Childish Gambino fux with you bLAck pARty, we do too, and we smooth things out with R&B singer turned Hamilton stage star Brittany Campbell and have our ears bit by the vampire songstress Marti outta DC. Peep the Mixtape Monday below while you sip your Pumpkin Spiced Latte and watch the leaves change.
Kaiit "OG Luv Kush Pt. 2"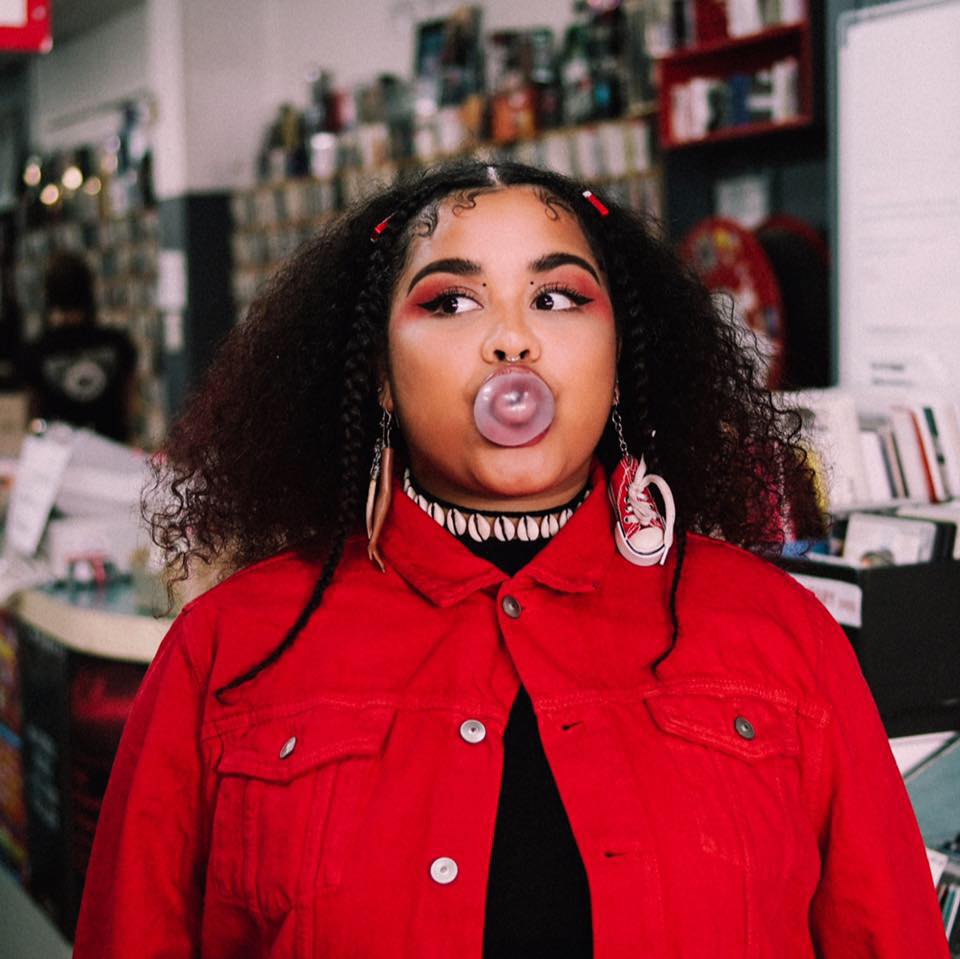 Kaiit is a 20 year old musical artist who was raised traveling between Melbourne Australia, and Papua New Guinea. Kaiit Isshe, is a distinct vocal powerhouse who dismisses the limitations of genres. Her parents were professors at a Performance Arts University in Melbourne, and Kaiit credits a lot of her creativity to her parents relationship with the arts. Kaiit is a member of the ALT Music Group Label, an Australian label and mentoring hub created to help Melbourne artists hone in on their creative skills. She is joined on the label along with Ceeko, Françoistunes,Yaw Faso, and Zac Slater.  Kaiit describes her sound as alternative; influenced by neo soul, R&B, Hip-Hop, Jazz, and Future-Soul. Her personality is evident in her music and her style, which are both incredibly distinct.
In her recent summer single "OG Luv Kush Pt. 2" Kaiit demonstrates everything she's about. She has incredible control over her smoky vocals and she showcases her insane range with ease and warmth. With musical Influences from artists like Lauryn Hill and Amy Winehouse, her soul baring sound is no surprise. Her music is genuine and authentic, and her voice surrounds you with a bold honesty. In this mellow bop Isshe sings about learning to let go of a fussy lover. Her track has an infectiously uplifting vibe that spreads the liberating feeling of finally cutting off dead weight. Claimed as Jill Scott and Erykah Badu's soul love child, it's safe to say that  Kaiit's upcoming development as an artist is highly promising.
Manwolves "Reaper"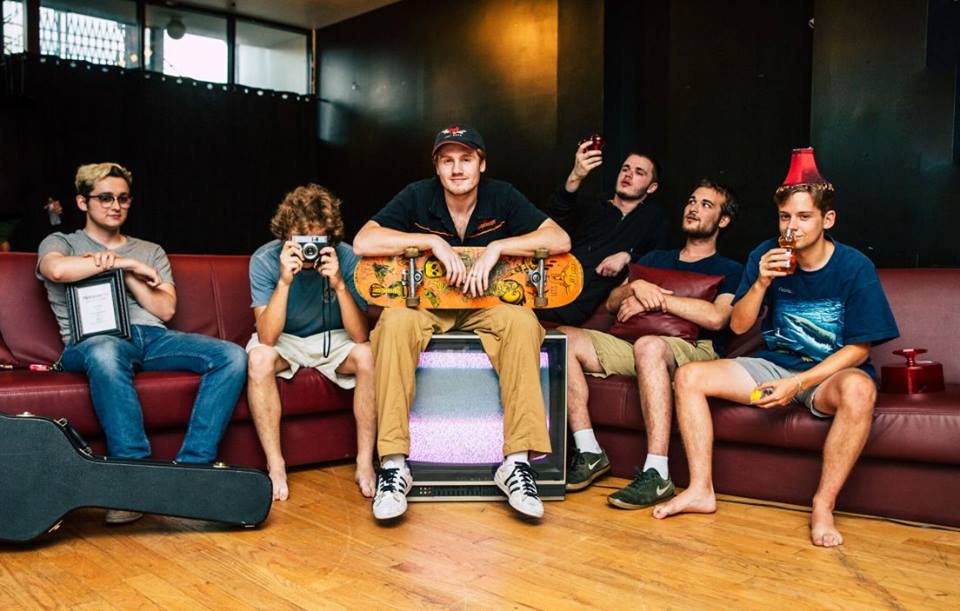 Evanston-born band Manwolves has recently blessed us with their first full-length album, A Safety Meeting.  Apart from a short EP and quite a few singles, the band has never taken on releasing a project quite as complete as A Safety Meeting. Nonetheless, since its release, the album has harbored praise from fans all over.
The overall attitude of the album in general is gentle, yet impactful. Each song features the melodic rap style of James McNear, accompanied with mellow trumpet accents and prominent drum beats—think rap meets jazz, and the two of them start hanging out with indie rock.  "Reaper", the second song featured on A Safety Meeting, follows this recipe, giving us an upbeat, no worries kind of feel. Apart from just being easy to listen to, the song reminds us to live life fearlessly, to take risks, and take control of your demons.
Manwolves even came out with a complementary video for the song, starring the band and special guest The Reaper. The video and the song prove just how easy it is to embrace our dark side and live life to its fullest. This album is super fresh, and while there are no prospects of an upcoming Manwolves tour, be sure to keep an eye out for any future surprise performances.  
Brittany Campbell "Stay Gold"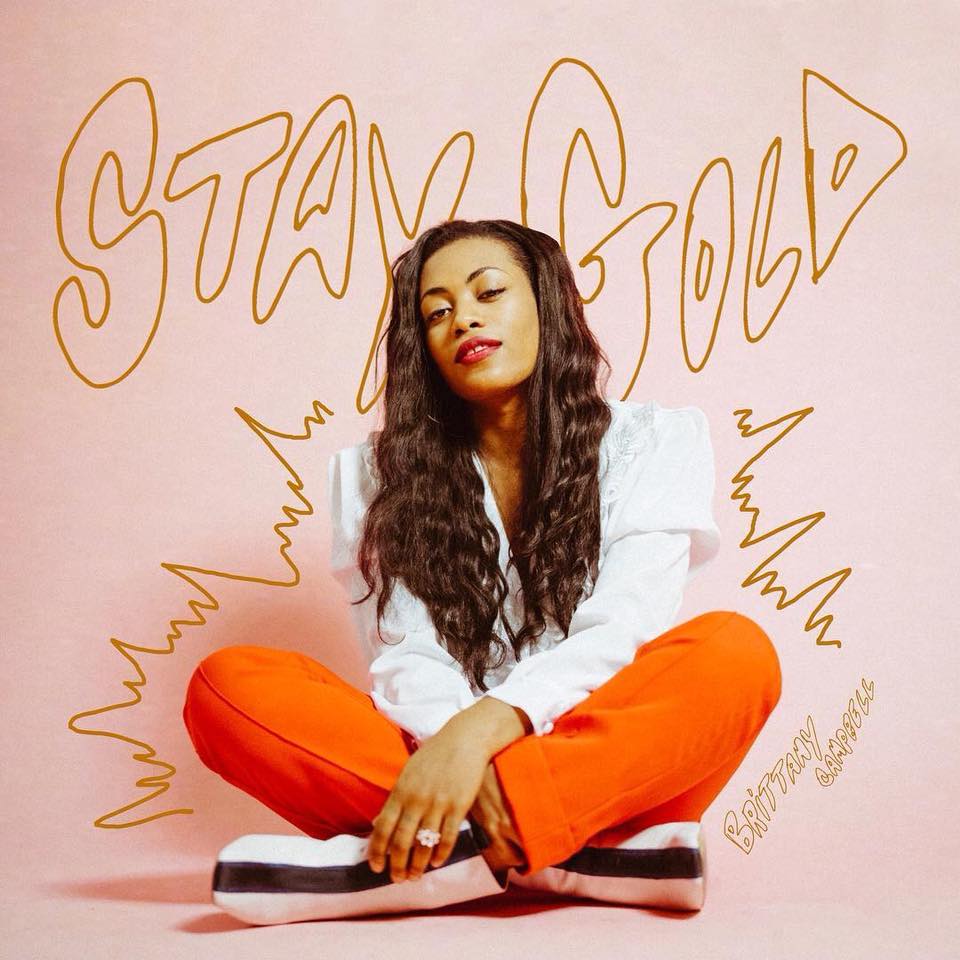 Brittany Campbell, an artist born in Brooklyn, has found her homestay in the city of Chicago and released her third album Stay Gold in late April. The past two years the world has experienced what feels like pronounced turmoil, heartbreak, and adversity, but this year in 2018 the creative space that artists have dug and crafted to showcase the expression they feel because of everyday life has given writers, music lovers, and people in need sonics to match experiences. Brittany Campbell's talents expand beyond this recent album. She's released four other projects since 2011, and within that time been an understudy to a Schuyler sister in Lin Manuel Miranda's Broadway phenomenon Hamilton. Campbell's artistic versatility landed her a role on Spike Lee's Netflix show She's Gotta Have It. The work ethic she possesses has cultivated this new project and challenged sonic notions of R&B music.
Stay Gold's live instrumentation, and emphasized guitar chords along with her honest content throughout the album, develop into simplistic messages about revolving relationships coded under playful music. The music on this project paint a colorful picture to the stories Campbell tells through her lyrics.  In "Diego," the opening calls to the moon and is layered with drums and electric guitar. The song turns Diego into a distant memory. The exaggerated desperation that is felt for a lover on "Mean," the single she performed at Chicago Sofar Sounds in March of this year, articulates the lack of awareness we often forget we have. Once Campbell reclaims her space and what she wants to do with it the first line of "My Garden, "she sings, 'I never needed anyone." Her expansive sound and risk taking with pronounced instruments are a feat Campbell tackles and wins at.
Marti "Transitions"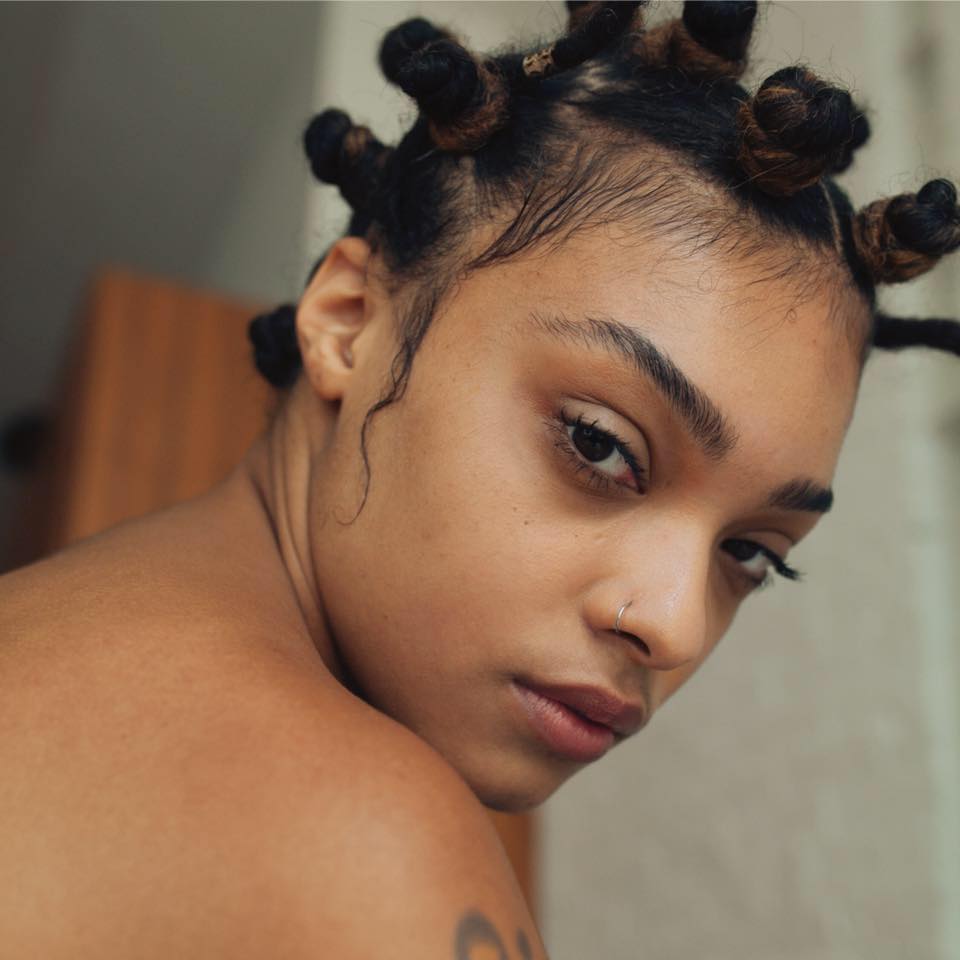 Not every story has a happy ending, depending on your perspective. On the journey to tell our own narratives, the tug of war between good and bad can be a relentless battle with no apparent end. DC-based songstress Marti blessed us with an alternative perspective to the fairytales we are fed. She begs us to realize that we are not always the heroes we see in ourselves– and that's ok. In her latest release "Transitions" you can feel the layers shattering, exposing the vulnerability we don't always acknowledge. Those "bad" habits or past experience can haunt us and convince us that we should shame ourselves for stumbling through transition periods. Marti empowers us all to carry our full selves (the good, the bad and the ugly) and let the bad guys win for a change.
The accepting of the duality of our lives is complemented by the harmonious tempos throughout this song. It starts with a smooth, contemplative bass line, seamlessly trickles into a more racy yet familiar tempo and back again. Her sultry vocals slither across basslines and snares without skipping a beat, imitating how our moods seem to seep between moments and memories, alike. The beauty of empathy for us bad guys is preserved in the walls of this single. Just in time for the changing of the leaves, "Transitions" will have you in a seriously silky and sullen mood. 
 bLAck pARty "SILVERLAKE" (feat. Amindi K Frost, Quadry & Cam the Chef)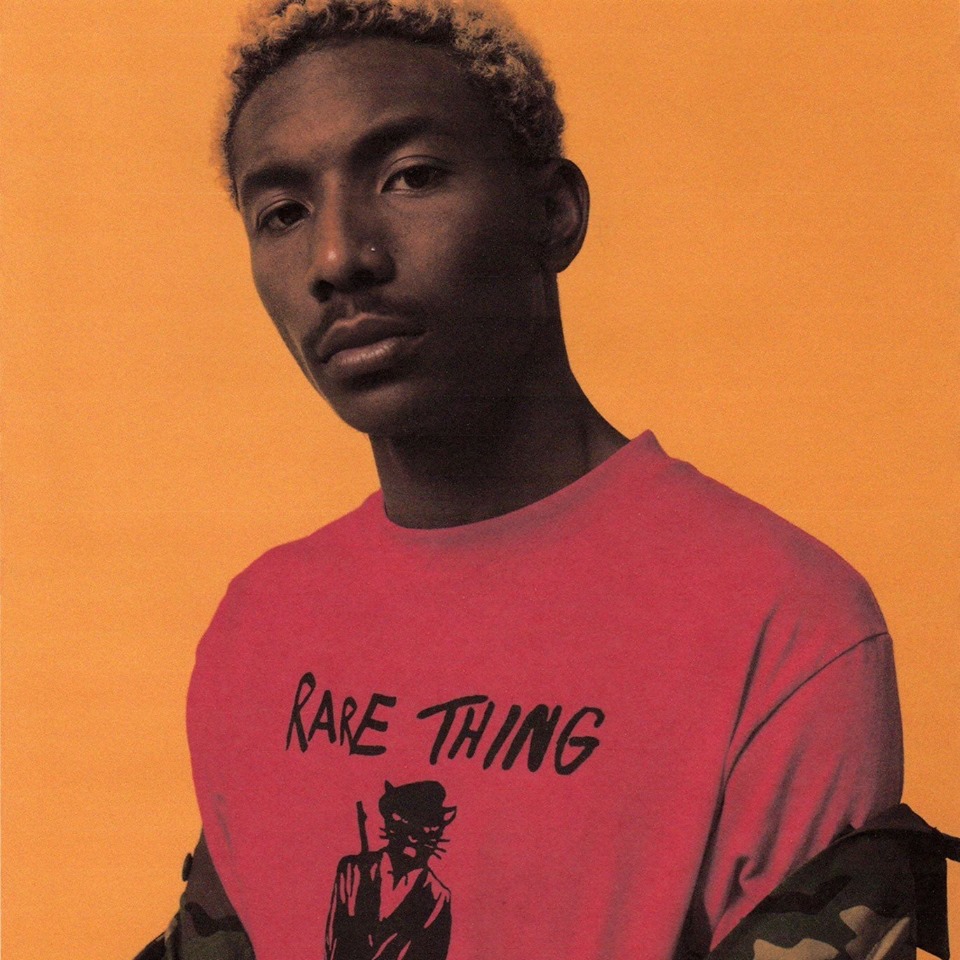 bLAck pARty (real name Malik Flint), the 23-year old singer, songwriter, producer from Little Rock, Arkansas is getting quite the wave being tied to his direction. With his 2016 release entitled "Mango" still ringing in the ears of today's listeners, it comes as no surprise that he's been given the cosign of Childish Gambino—he's extremely gifted and has the humbleness to just let the music speak for itself.  As a part of Donald Glover's collective Royal, he along with Arkansas native Kari Faux, now reside in Los Angeles, with the intention of honing in on his production skills through working with Kari Faux and Atlanta rapper Father.  
With his latest release entitled "Silverlake", this is a joint that gives off a very tropical bounce, and it's evident as we start off with some jazzy vocals from Amindi K Fro$t, followed by a slow building progression of kicks and double snares that just give off this immersive groovy, one that can just ride itself on the beat. bLAck pARty's charismatic rap scheme and flexibility to blend in multiple patterns simply layers onto the instrumental with such little effort.
Peep the track here, and be on the lookout for his upcoming release entitled "Endless Summer" coming soon!
https://soundcloud.com/blackxparty/silverlake
Our purpose is to enhance your musical knowledge with some of the dopest music that's been buzzing through our ears at the AMFM Lab. So whether you're riding your bike out through the neighborhood, or you're waiting to hop on the Pink Line, here's some jawns to keep y'all flowing through the week.
CONTRIBUTING WRITERS: KC ESPER, LELA GAYE, RICHARD PARKS, ABEL AREYA, ALYSSA TRAVIS 
PHOTO CREDITS: FACEBOOK
---