It's another Mixtape Monday, and as we gear you up with our weekly tunes, we are getting ready for the next installment of our summer festival series FEAST, The First Course, in collaboration with fellow Chicago collective the Black and Brown Babes. We've got everything from poetry, to R&B, hip hop, latin with a dash of science in our music round up featuring Growing Concerns Poetry Collective, Syren, Dxtr Spits, and Súbele. Check out music from the performers set to hit the stage this weekend below!
Growing Concerns Poetry Collective "We Here"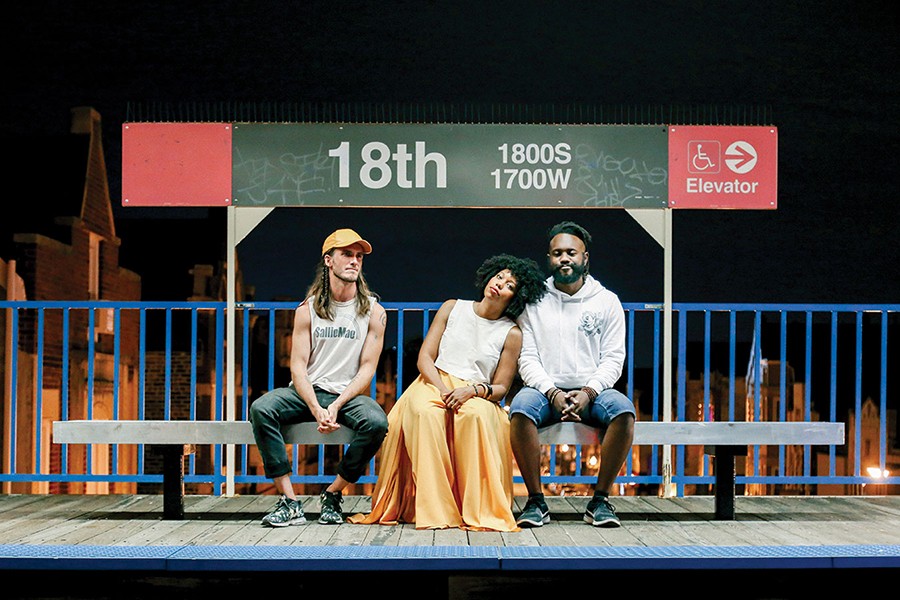 Growing Concerns Poetry Collective is a trio composed of writers, McKenzie Chinn and Mykele Deville, and musician, Jeff Austin. They aim to create a multidimensional spoken word experience by blending lyrical narrative poetry and hip-hop set to soundscapes. Austin and Deville joined forces with Chinn after diverging from a different collective to further explore their sound. They found that Chinn added the experience they needed to explore and execute complex narratives. In 2017, they released their debut album WE HERE: Thank You For Noticing, an incredibly diverse 14 track album encompassing a wide variety of sounds and subjects. They boldly explore the frequently taboo topics of systematic oppression, both the internalized, and institutionalized.
Their single WE HERE is the first song of their debut album, tackling gentrification, colonization, and displacement. Deville's, rap and poetry background is evident as he crafts a complex narrative and delivers with masterful lyricism. His storytelling seems to grow and weave together with Austin's bumping beats and marimba melodies to really convey a holistic message. Their truly eclectic sound is a quintessential representation of Chicago's current cultural renaissance. They also recently released a book Five Fifths, earlier this year, and were winners of NPR's Chicago Tiny Desk Contest. The Collective is forging a path in the the art scene that is unapologetically bold, honest and raw; and they're doing it with ultimate finesse and artisan craftsmanship.  
Dxtr Spits "Let It Ring"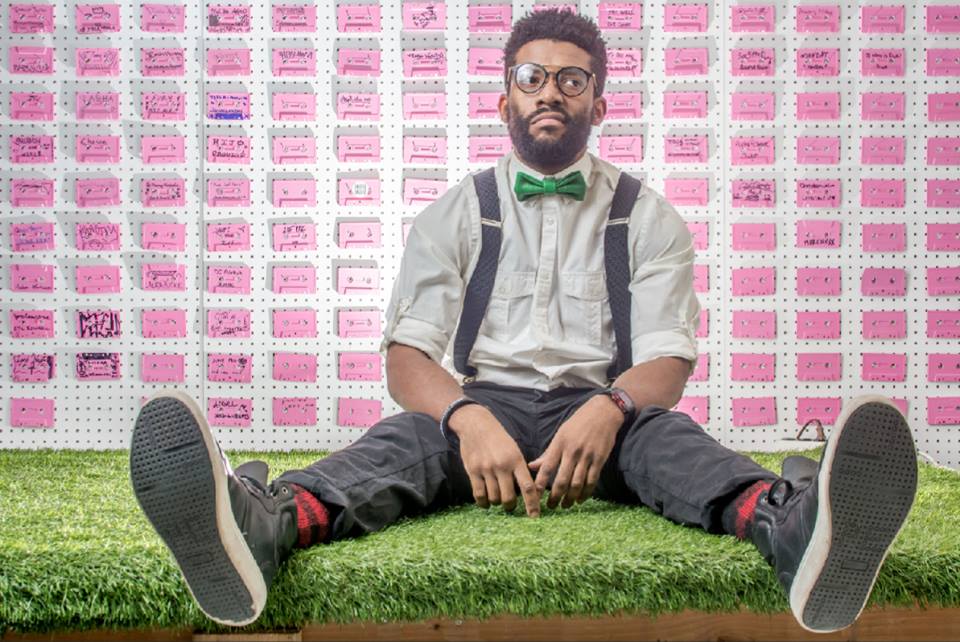 Known on the mic by the monacle of Dxtr Spits, the mad scientist of our AMFM family, is an engineer by day. Hailing from the DMV, a communal space overshadowed by Capital Hill and in this day and age, the Trump Administration, Dxtr took his DMV soul to Chicago to engulf and globalize his artistry and self. Recently Dxtr Spits was also one of the winning performers for NPR's Tiny Desk Concert Contest, voted by Chicago peers and music lovers. Just four months ago Spits released his song "Let it Ring" featuring Simonexus J on the first installment to the Rise Collection. "Let it Ring" rings loud. With such awareness of his words, he spits "You do not know what I am made of. 1200 years with my peers as a slave with my blade up." He gives his listeners some of his history while weaving black history and ends the bar with his current state of being; prepared.
Although the prominent rapper is well known by his stage name, Dxtr Spits, he is also designer for the company ONLi  where he uses his creativity and activism to not only design streetwear, like his artist designed backpacks, but also inspire and teach young students and artists about creating and building a company and making science fun. Dxtr Spits reminds us that our many gifts are just waiting to be tapped into. He has built a brand of many different avenues and used music as the catalyst.
Syren "Risky Business"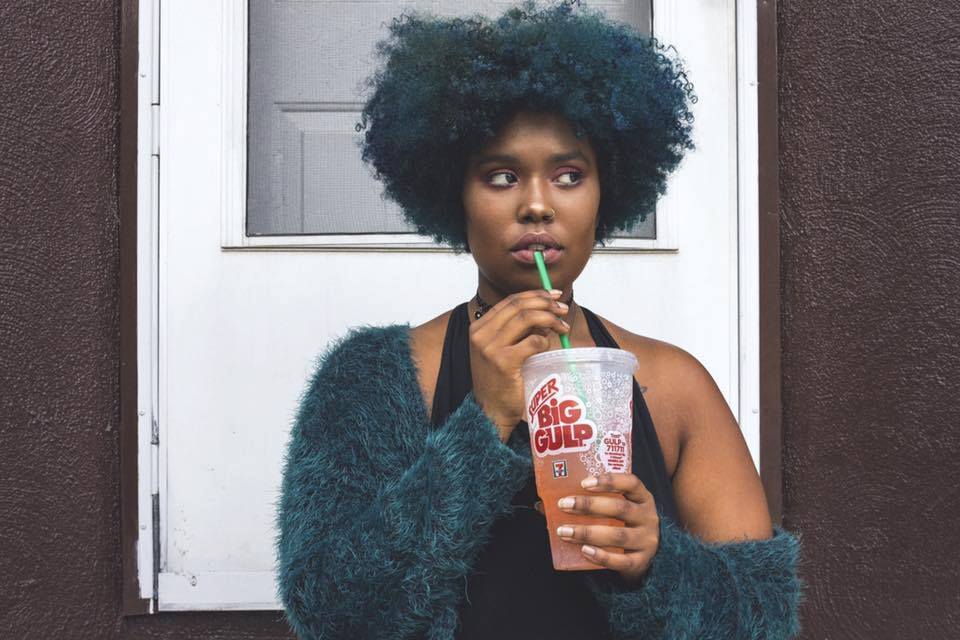 Chicago-based vocalist Syren (aka Syren Syrup) is flirting a thin line in her newest single "Risky." She reminds us of all those times we went back to old flames, even just for that temporary pleasure. We know the aftermath can be wack, yet, here we are. That back and forth, and tug and pull puts us in a cyclical trance much like the vibe of this mid summer jam. The R&B inspired track will make you move, guaranteed (or your money back). It spins you into a bittersweet tango that will hip roll its way down your spine. The bright snare drum and guitar set the tone and are complemented by the bassline. The sultry vocals soak right into the beat, which was done by AMFM resident DJ/Producer Prov aka "ProvSounds."
"Risky" is Syren's first single of 2018 since the release of SYPV1 and Faded, which have been stretching their roots across the city. Syren has been serenading listeners at Chicago venues such as The Silver Room, The Whistler, and Innjoy to name a few, and you can catch her latest performance at the next installation of FEAST: The First Course! Until then, let your ears be a witness to this risky, risky business.
Súbele "Bubbles"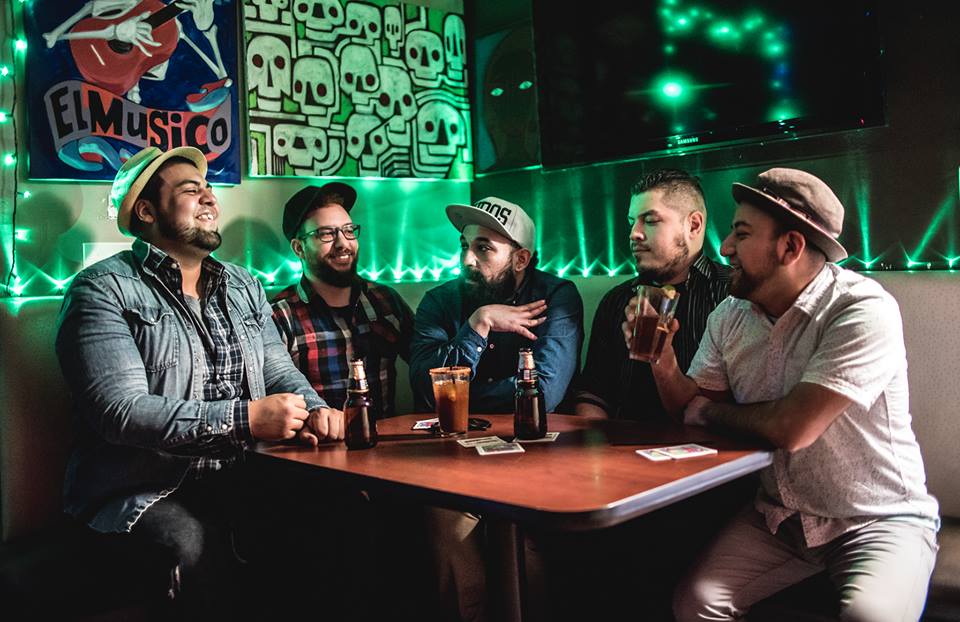 Picture this: You're outside on a grassy lawn or sidewalk, sipping the refreshing, fruity drink in your hand, absorbing the summer sun while you listen to music that you can't help but bop to. Súbele is the catalyst for this scene to come true. "Bubbles" by Súbele is a cocktail of latin-fusion funk, jazz, and R&B. The song is the definition of feel good, and just when you thought you knew what would happen next, Súbele switches it up on you.
While we know the band solely as musicians, each member has his own unique talents outside of music, as well—one a visual artist, one a badass barber, and some multi-instrumentalists. The versatility of each member is reflected within each song. "Bubbles" in particular showcases each of its band members' talents by following a "break down" style of music similar to jazz, where each instrument or vocalist gets a chance to show us what they got. One minute you'll be vibing to the swanky flood of guitar riffs, and the next you'll be jamming to the rhythmic flow of lyrics coming from the singer's mouth.
In Spanish, Súbele means "turn it up," and that's exactly what you'll want to do when you see them play at FEAST.  You definitely won't want to miss the chance to jive with these guys.
Our purpose is to enhance your musical knowledge with some of the dopest music that's been buzzing through our ears at the AMFM Lab. So whether you're riding your bike out through the neighborhood, or you're waiting to hop on the Pink Line, here's some jawns to keep y'all flowing through the week.
Contributing Writers: Alyssa Travis, Lela Gaye, Richard Parks, KC Esper
---