Catrina Jones, the LA based and self taught designer of Nicole Wilson created a movement, not just a fashion line. Having recently just launched a full collection, Nicole Wilson designs serve as a wearable art piece for any type of body. Whatever background, style, body shape, or personality, Jones creates pieces that encourage its models to embrace diversity, procure change, and develop awareness. As an advocate for the LGBTQ community and spokesperson for African culture and design, Jones realizes how to channel original beauty within her designs and use them to encourage resilience and confidence within all members of the community.
AMFM: On your site, you talk about the new 2018 Collection as "Existing in a way that demands the world take you serious." How have you used fashion as a form of language? What do you hope people will hear from your pieces?
NICOLE WILSON: For me, fashion is the first form of expression when being in the presence of others. The threads you wear speak to how you feel that day, what you choose to highlight, who you listen to, what you stand for, the colors you love, the people you love, and so many other things. I use the pieces in each collection to speak to how YOU choose to represent yourself. The pieces from the collection speak to being bold, existing in a space and not having to say a word for people to know you stand for something. My use of fabric adorned with the African print Osikani speaks to the acknowledgement, love, and respect of the culture. I source these fabrics during my travels, and I want to do my best to highlight the work that goes into crafting these fabrics. I strive to use fashion as a form of international language. Everything we wear comes from someplace all around the world: Uganda, Kenya, Japan, London. My goal is for people to know that no matter what you drape yourself in, you make an impact. Allow the cottons, linens, neoprenes, denims, and other fabrics you wear to speak for you. Nicole Wilson speaks to those who know that everyday is a chance to be present without hesitation and that one can be simple and minimal, but always bold and strong.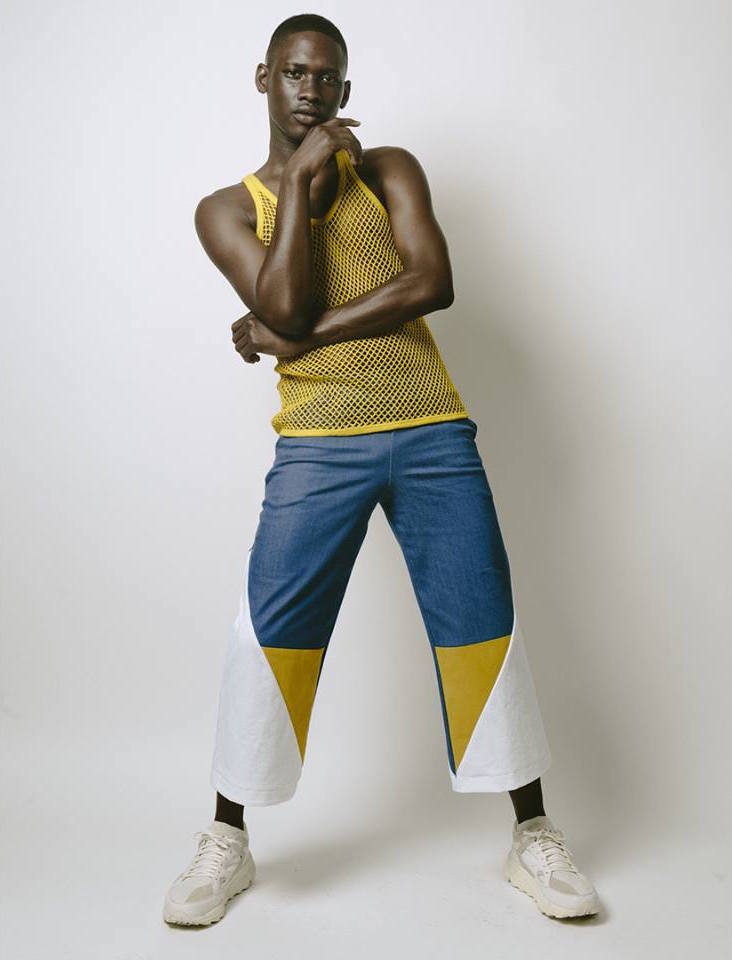 AMFM: What about sustainability is important to you as a designer? How does that show through in your design process?
NICOLE WILSON: My wife and I are the sole creators and manufacturers of our line. So with that, comes more control over where we get our fabrics, researching how they are made, choosing how to make the pieces, and deciding if we want to expand the project or keep it small. We use every single piece of fabric we have, and even incorporate the "scraps" wherever possible. Waste is not a word we like. For example, an amazing friend of our's, Novena Caramel, DJ'd for our Spring Collection release and brought her dog, Flossy, with her. We had a conversation about what do we do with the scraps and we said, "Whatever we can!" Shiva made her dog a collar scarf made from the Osikani fabric, and it's absolutely adorable. We are also committed to only using 100% cotton, authentic African Print, and make a point to always state its origin to respect its cultural sustainability.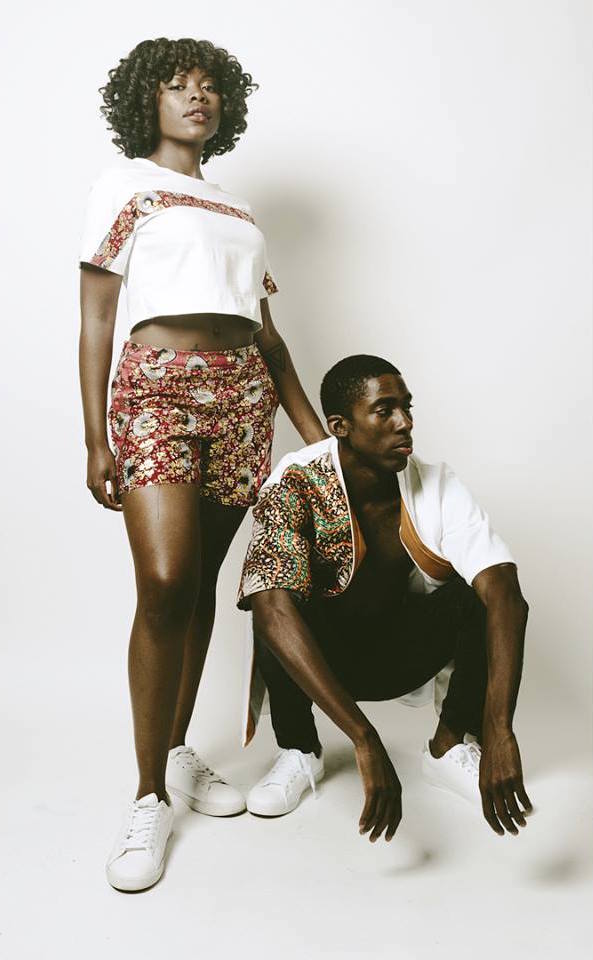 AMFM: You feature a section on your website highlighting social movements such as Rainbowriots and Health Rights Initiative. What about giving these stories a platform is important to you?
NICOLE WILSON: Organizations such as Rainbowriots and Health Rights Initiative are extremely important to me as it's my motivation for the collection as a whole! I enjoy design. I enjoy crafting something from my imagination and seeing it come to life in the form of something wearable. But all of this is for the purpose of bridging our LGBTQ community globally, so that people here in the US can become aware of the issues that those around the world face daily. During my recent trip to Uganda, I was able to speak with the founder Jay Abang and other staff members about their struggles and what they are experiencing. It's so important for us to know what's happening and to be apart of change in whatever way we can. So for me, the clothes are a tool in making sure these voices are heard, while giving support to our LGBTQ community.
AMFM: What led you to pursue fashion? Was fashion always something you wanted to pursue?
NICOLE WILSON: Fashion was always something I was into—I think even before I knew it. In college, I had pages from GQ magazines on my wall, and dreamt of being behind the scenes dressing the models. I never had formal training in design, nor people around me who were knowledgeable about the fashion industry. So I had to teach myself, and ask for help via the internet. I currently work for the Los Angeles LGBTQ Center as a transitional living Case Manager, so that takes up the majority of my days. In 2015, I felt this urge to break away and do something I've always thought of doing, but never thought I could. I started with googling "How to create a clothing line?" As you can imagine, that's a very broad search and a lot came up! But I researched and started brainstorming on what was it I wanted to create. Why do I want to create this? How can I make these pieces more than just fashion? How can I give back? I know nothing about sketching, so how am I going to do this? But I learned. I used the internet as a guide to understand the basics. I have always been a very committed, and even maybe a little stubborn person, so even though I have encountered many challenges and didn't have a typical fashion background, I was driven by my vision and the cause behind it.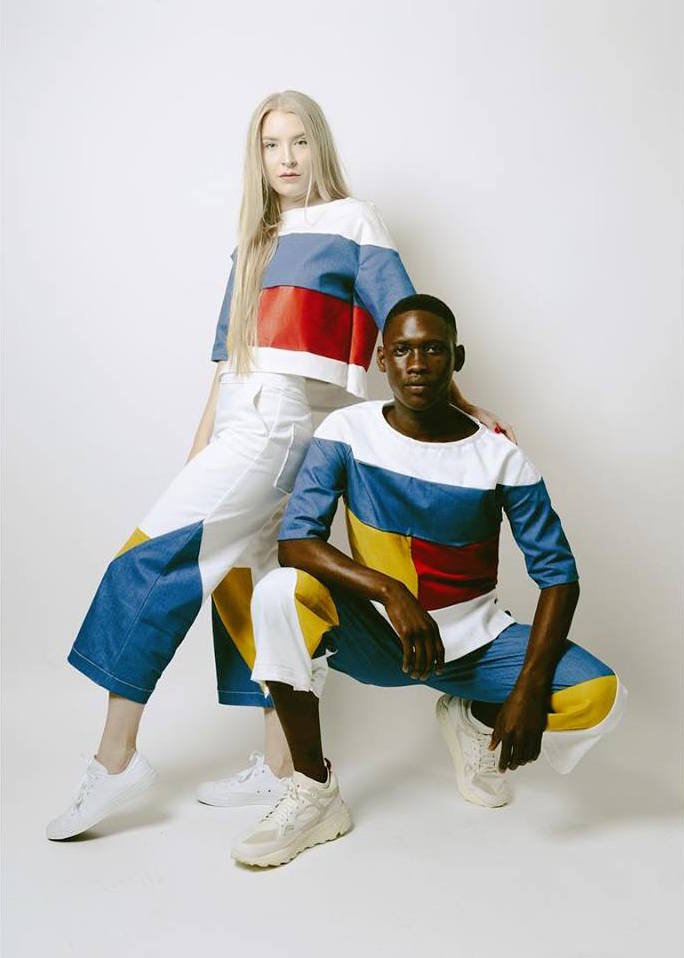 AMFM: In what way have your past experiences and influences shaped your work?
NICOLE WILSON: I started my line for my love of fashion, but also because as a black masculine lesbian, I struggled to find clothing to fit my taste and body shape, and I knew that many in my community have the same problem. At the same time, I never wanted to exclude those who do not identify under that umbrella. I also wanted to make sure to cater to a variety of body shapes and sizes, to enforce that we all should be able to express ourselves with our fashion. As I explained, I don't have training or a formal education in fashion, but I came across designers like Ikire Jones early in my career and looked to him for inspiration. I knew I wanted to highlight prints that people had never seen before, but highlight them in a way that screamed BOLD. I respect his vision and respect to culture and how he visualizes this in every collection he creates. Dent De man is another inspiration for me. I recently saw a few of his pieces (along with Ikire) at UCLA when they had an exhibit on African print design and its emergence in the Western World. The use of color, the use of placement— all of it speaks to higher level of self representation, and that's something I strive for each day. Nick Wooster has a style that simply cannot be compare to anyone. I've followed him since I was in college, and I admire his use of fabrics and shapes and patterns. He's able to take a simple pair of shorts and turn them into something worthy of being on display for the world to see. Another designer I've recently come across and look up to is Stella Jean. Her use of prints and patterns and geometric designs are something I strive to highlight in the line. She has a way of taking a simple circle skirt, and turning it into wearable art.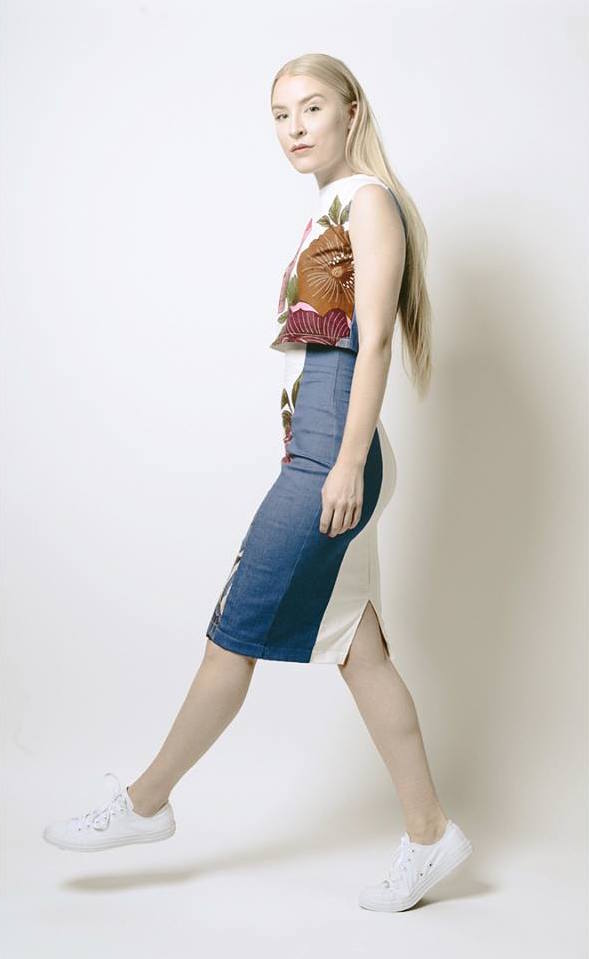 AMFM: Where do you see this pursuit taking you in the future? What's next for By Nicole Wilson?
NICOLE WILSON: One of the ultimate goals is to have a physical shop to not only sell my collection, but also have space for the community where people are able to gather, build a support, get connected, possibly have events on site where LGBTQ artists from around the world can come and share their gifts, and where one can learn more about the organizations they are supporting through supporting Nicole Wilson. I want to continue to make connections within my community and abroad, and make people more aware. I'll be showcasing my collection in this years' DapperQ New York Fashion Week show at the Brooklyn Museum, so I'm really excited about that. I'm working on attending as many pop ups as humanly possible, and also reaching out to organizations who are willing to work with me to help spread the message of equality for all LGBTQ people around the world. The more support the better! What's next for me and us? Growing the brand and amplify the exposure. Everything the universe plants in front of me!
For more from Nicole Wilson: 
http://bynicolewilson.com
Contributing Writers: KC Esper, Richie Parks
Photo Credits: Nicole Wilson
---