This week we are kicking off the first activation of our first festival FEAST at Franklin Park in Chicago! FEAST is an art, music and food festival for emerging artists that also brings awareness to food deserts and hunger issues. We know that in order to keep up with this rat race called life, sometimes you need a lil bit of extra fuel, so we are bringing you some gas this week with a FEAST playlist featuring performers hitting the stage this Saturday for The Appetizer, a food drive in collaboration with Chicago's Pachanga!.
Get ready for the fest by listening to some tunes from Kopano, Jesse 5000K, Decima, Maceo Haymes with the O'Mys and Calid B. We're also bringing some special guests out from Portland to perform with us, as a part of our artist exchange program with YGB Portland. Allow us to introduce you the the sounds of Amenta Abioto and Blossom & Ripley Snell.
Amenta Abiota: "Wade"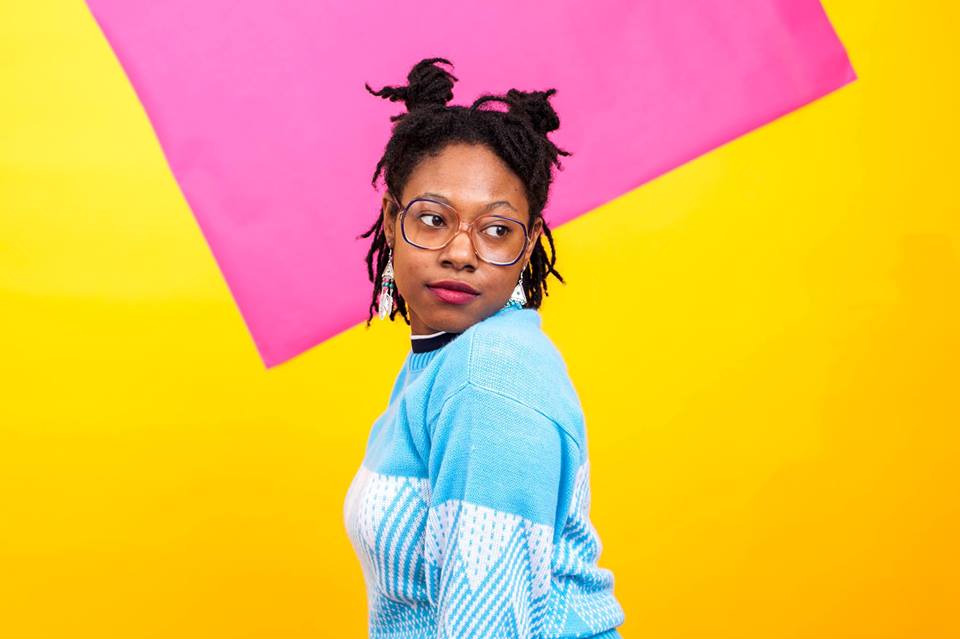 Portland artist, Amenta Abioto, released Wade in February of this year. It features a multitude of sounds and themes. The African diasporas influence stretch far beyond the continent of Africa. With the displacement of African peoples all over the world, the creatives connected to that Diaspora have gathered the century long teachings from Yoruba, Santeria, and different Negro spiritual hymns and embedded those cultures in their creative canvas. The song begins with a small hand clap and the emergence of Abioto's melodic rendition of Wade in the Water. She then incorporates lyrics referencing Goddess of the oceans Yemaya. She pays significant homage to the protector of the seas and a hymn that African slaves sang to inform others of the protection the waters would give them opposed to escaping on land.

Amenta Abioto rejuvenates spirituality and lessons through her choral soundscape. The enchantment and bravado she exhibit's in Wade elicits a pleasurable buildup of pridefulness as the song deepens and incorporates more and more sounds. Amenta Abioto graduated from Idllywild Arts Academy in 2010, and while at the academy she trained in musical theater. Those lessons she learned while there are immersed into her live performance as well as the production of her music. The theatrics and playfulness while singing a song rooted in black oppression shows the expansion of black art.
Blossom & Ripley Snell "Clout Atlas EP"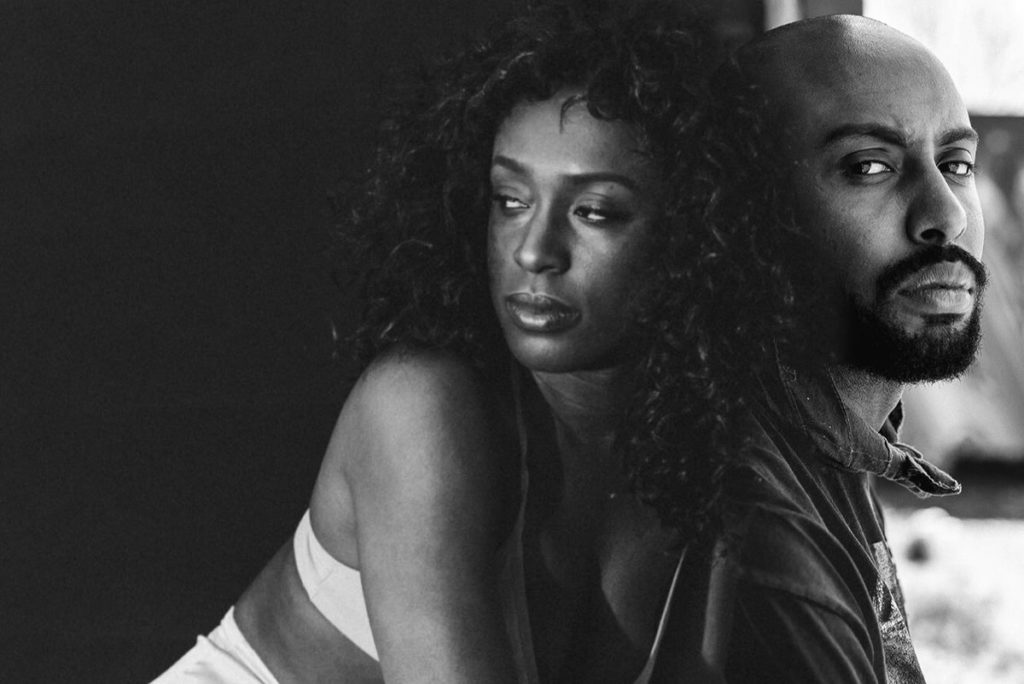 "When will my well run dry" she chants the first minute of her recent project Tease. Defining herself as an "eclectic soul" from Trinidad and Tobago, Blossom also known as Keisha Chiddick grew up in Seattle and is at the forefront of the Portland R&B scene. After an open mic, where she drunkenly agreed to perform with fellow Portland artist, Ripley Snell, they found harmony between their artistry and created an EP together called Clout Atlas.
Snell along with Blossom have both released solo projects recently. Tease houses nine tracks which Blossom curated along with producer Hot16. The album feels deeply nostalgic, yet its sexy bounce evokes a confidence when you're consuming it; whether that be dancing in your car or your shower.
Snell Ripley develops the production aspects of their EP which you can gather from his recent release Field Notes. That project exhibits eagerness in the way the beats start and stop on songs like "BleuPictures" alluding to a constant need to go. It feels exciting and current in it's urgency.
Their joint EP Clout Atlas, combines both of their energies to create an extremely powerful point in space and time.
Kopano: "Rain"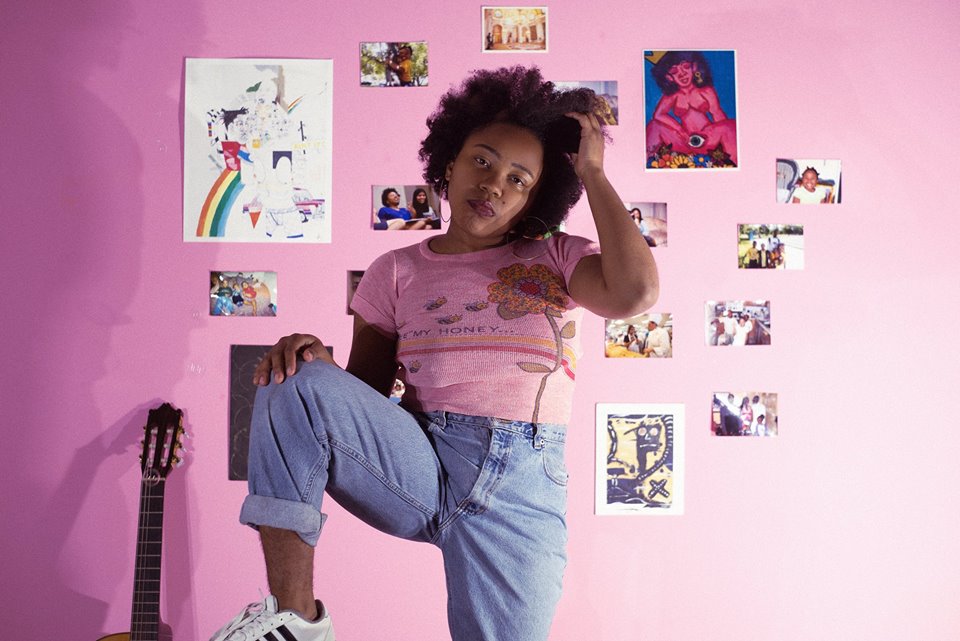 Chicago artist, Kopano, just dropped their newest musical project, "Rain," which is their second collaboration with musician Billy Lemos. Their first track together "Healin,"  dropped two months ago in May. Kopano is consistent in the quality of their music; staying true to a Jazzy R&B sound throughout explorations of other styles. Billy Lemos has been a part of an uprising group of artists whose distinct sound has been recently categorized as Bedroom Pop.
For this Track, Billy and Kopano combine their sounds for a happy marriage between 'Bedroom Pop' production, and buttery Jazz vocals. Their song nicely fits the easy rhythm of life in early July, and is comparatively more upbeat than their first collaboration. Kopano sings to soothe our nervous anticipation of rainy days, in tandem with Billy's surprisingly sunny guitar chords. The heartwarming lyrics serve as a gently delivered reminder, that it takes a little rain for a seed to sprout. The words are concise, but the message is clear, and by the end of this sweet serenade you'll be ready to dance in the rain.
Jesse 5000K: "Difference Is Mix 1.1"
If you're craving a unique jazzy, hip-hop flavor, Jesse 5000k would be highly recommended.  This other-worldly artist channels the influential energy of Erykah Badu to give you "futuristic love sounds str8 from Nebulan!! A.D. 2000."
Jesse 5000K recently performed at Mamby on the Beach as part of the "Young Chicago Authors Presents:" line up. This Southsider shared the stage with other rising, influential local Chicagoans. If you missed it and want a plate from that performance, check out his latest releases. They are full of authentic expression of perspective through various futuristic tracks.

One of those tracks, "Difference Is," comments on the lived experience of being conscious of the of the dynamic ways of the world. The track serenades you into deep thought with its light, and ethereal tones. This airy dollop is complemented by a splash of jazz. The sound may take you to a dream world, but the sharp snare makes sure you aren't lulled into the itis. The lyrics also keep you alert and tuned into Jesse 5000K's frequency.
Maceo Haymes : "Let it Rain" by the O'Mys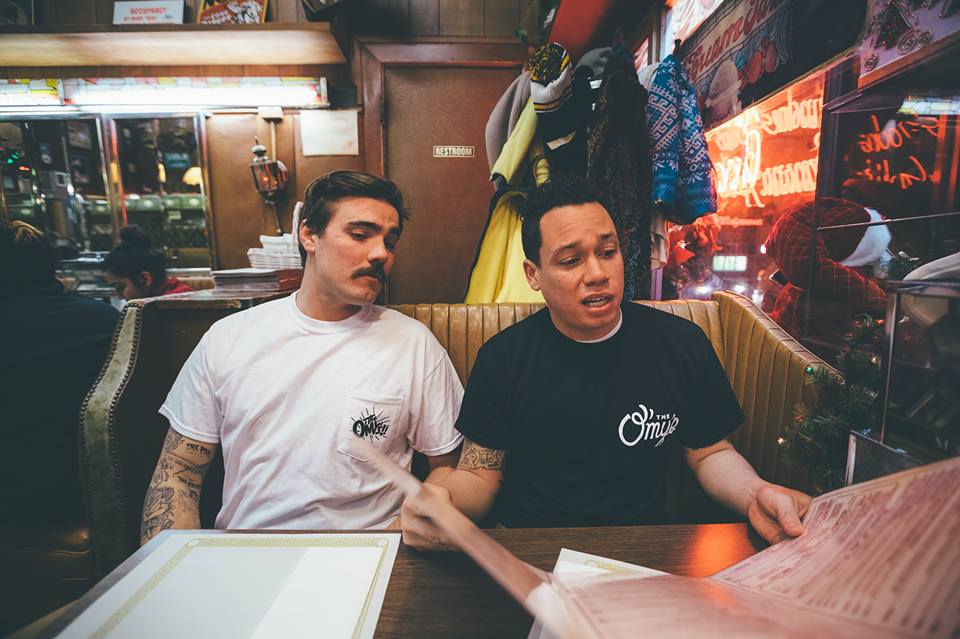 "Let It Rain" released three years ago by the O'My's offers listeners the perfect storm of sad, soulful, and hopeful all at the same time. The title embodies the song such that the sound emulates the start of a slow drizzle, which later climaxes to an outright downpour when the singer unleashes his heartfelt plea for the earth to cleanse the hardships of his neighbors and himself like a warm summer rain.
"Let It Rain" unfolds the story of someone who grew up in a tumultuous neighborhood, yet is still able to find hope within the fury. Throughout the song, the singer shows us that his home has shaped him, but has also given him the opportunity to start again, to cleanse himself of his past, and to change his idea of fate.
Listeners are able to journey with the singer from his introduction when he tells us about his longing to feel complete, to the end when we feel that "restart" come to fruition with the cleansing flood of fervent horns. Lyrics like, "Eyes cry but blood stains, I once was whole/ Make me again I'm not me no more," suggest that though he is asking for this catharsis, the adversity he has witnessed and been through will never be forgotten or completely washed away. Nevertheless, he will always be a survivor.
Catch one half of the O'My's, Maceo Haymes, at Feast – The Appetizer this Saturday, and in the meantime, get stuck in the rain with the song, and let it be your guide to the slow, sweet release of promising, communal soul searching.
Decima: "All Alone"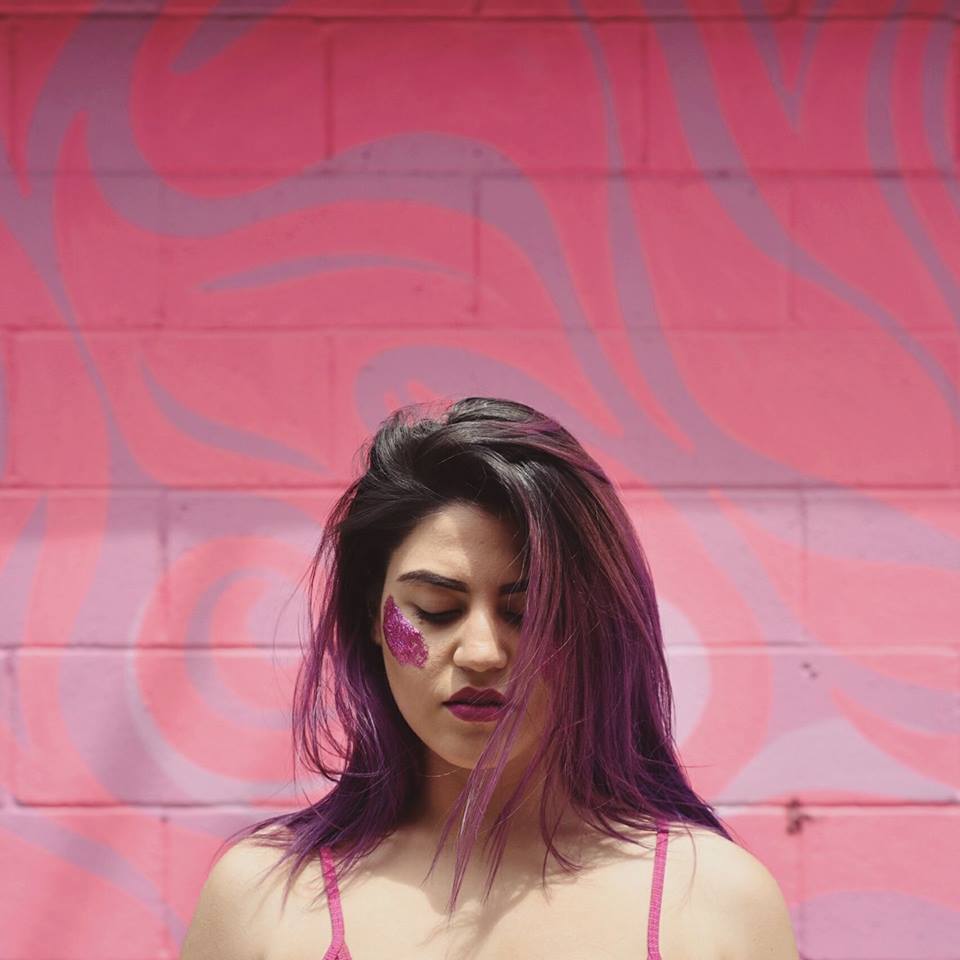 Latina and Chicago native, Decima provides universal sounds in her latest EP, Vitral. After her last release, Ladyfinger, she shows that she can keep it consistent, yet refreshing on her latest project. The track "All Alone," is the best record to get a feel for her signature style with it's feel good energy, fun instruments, and flawless galactic sounds. She hypnotizes the listener with uplifting lyrics and beats that allow you to dance for hours and lose track of time.

Coming from a Mexican background and household, she shows that she has allowed herself the freedom of exploring different sounds and backgrounds to express the diversity of who she is as an artist. Along with "All Alone," the remaining tracks on Vitral also provide a soulful feeling, especially in her second track, "The Glass." You may find yourself playing her latest EP repeatedly, for your "feel good" moments, especially in the morning before heading out that door!
Our purpose is to enhance your musical knowledge with some of the dopest music that's been buzzing through our ears at the AMFM Lab. So whether you're riding your bike out through the neighborhood, or you're waiting to hop on the Pink Line, here's some jawns to keep y'all flowing through the week.
Contributing Writers: Ciera Mckissick, Lela Gaye, Alyssa Travis, Richie Parks, KC Esper, Tahirah Ali 
---