Chicago's community of musicians, artists, and creators are generational leaders of curation. The city is continually evolving and inspiring the world and paving the way for autonomous artistry. We dedicate Second City Music Mondays to them and highlight five artists with new projects and new moves, who are making waves in the city we call home. Check out our picks below!
Tasha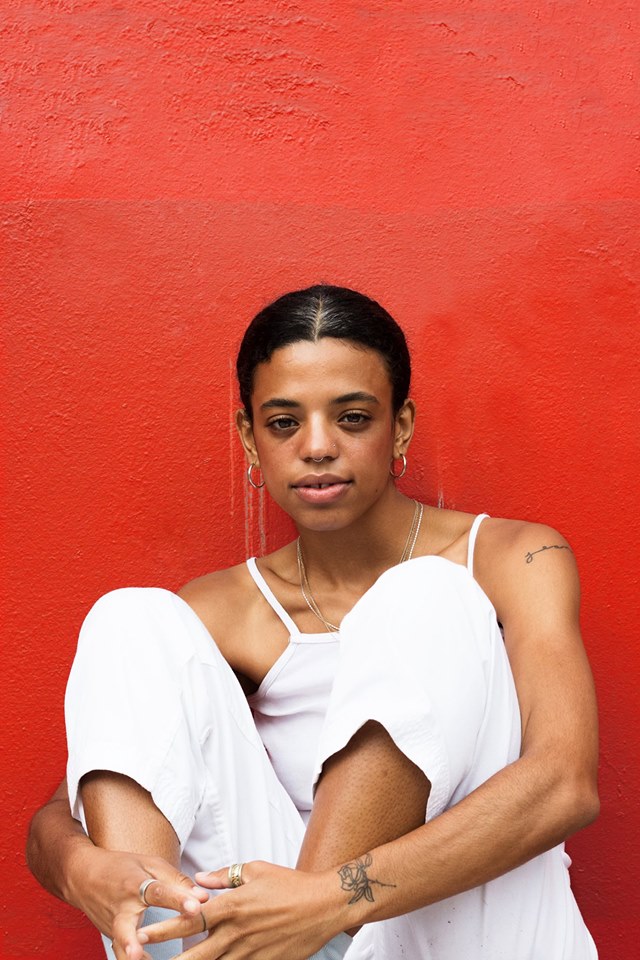 Tasha and her bedroom glory may come across as gentle and dreamy, yet she is fiercely bold, especially when it comes to using her social justice and poetry roots at the heart of her music. She once U-Locked her neck to a ladder in a demonstration with the Chicago chapter of the Black Youth Project, who she organizes with. When she's not fighting the powers, she recluses to her bedroom to make the beautifully tantalizing music found on her debut album Alone at Last.
She sings songs that make your heart break, but soothe and heal you at the same time. "Holy holy holy is my bed at night/Alone at last with space to cry" she sings in her song "Holy." "Lullaby" her anthem for little black girls is sure to make you shed a tear or two. She jokes that this is her branding, "music for your bedroom," and it quite is, for those are the spaces for introspection. This branding has done her well, as she was recently signed to the small indie label Father and Daughter Records based out of San Francisco. Since her signing on, she has debuted her album to a sold out audience at Sleeping Village (a venue with a fitting title), with an all women bill, that was mystical from start to finish, even down to the lullaby sung acapella, been featured on NPR, and will be making her South by Southwest debut this March.
She has grown quite a bit since her Divine Love EP, that spearheaded her musical debut, with fun songs like "Snacks," and fight songs like "We Got Power," featuring her emcee brother, Ethos. From learning guitar, to learning and growing into herself, in her songs "New Place," and "Kind of Love" this transition is most apparent. Kind of love exudes a Sade-like feel, as she sings "This is not the kind of love I'd ever thought I'd find/ What's the word for falling into someone else's sight/ And I don't even know if I'm grown enough to say these words." While "New Place," explores the ebbs and flows and consistency of change and newness in our lives. Whether it be a new bed, a new place physically or figuratively, or state of mind, people can relate to her lilting lyrics as Tasha takes us floating alongside her on this new journey.
Smino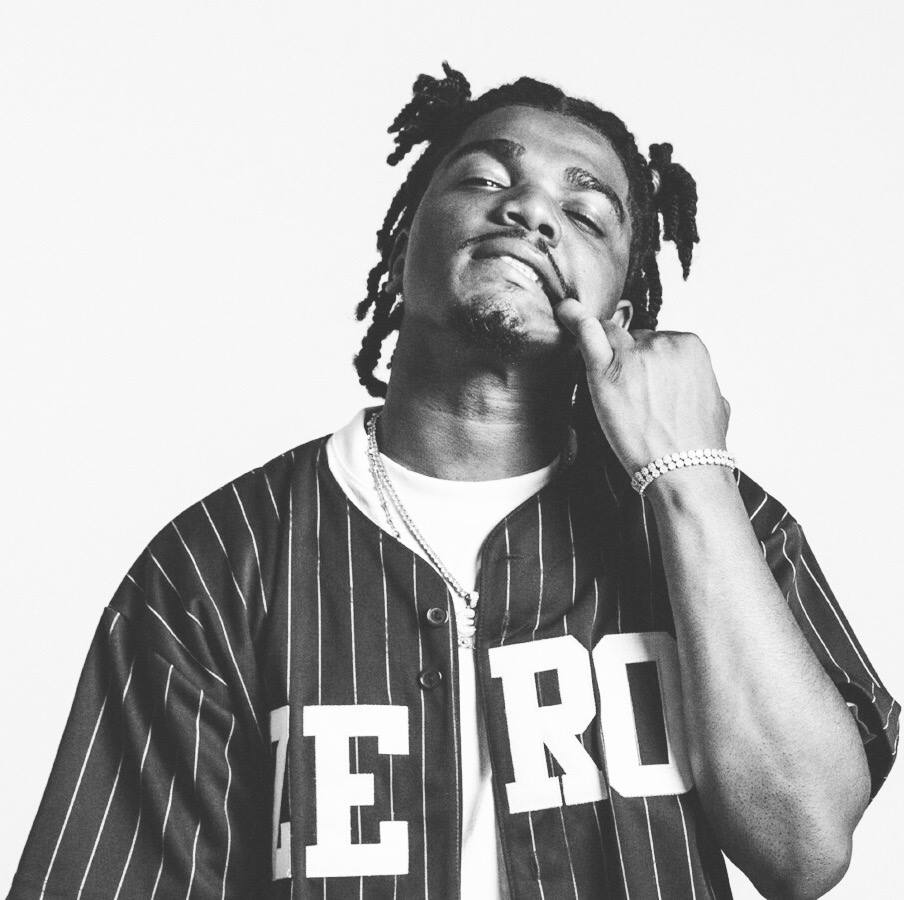 Smino's new album, Noir, is an entirely new genre that rides on the side of (what I like to call) Sexy Chill Hop—and people are way into it. Compared to his debut album, blkswn, Smino's vibe is more upbeat, deeply confident, happily eclectic, and gently experimental.
Noir is the type of album that hits you twice. The first time you're introduced to the beat; the second time you're introduced to the words. Each song boils over with clever word play, stretching rhyme schemes, and an attitude that invites you into Smino's world, letting you talk to him and party with him from start to finish. From the beats, to the lyrics, Smino is connecting with you through the entirety of the album.
Don't get me wrong—you still get the old parts of Smino married with the new, fun loving parts. (It's like he knew we'd miss his use of female background vocals and his mumbley asides.) But this new Smino feels like he has it all figured out. Each song balances his cheeky rapping and themes with bright musicality, making the album feel like a more complete, connected piece. On top of everything this album accomplishes, Smino also makes sure to include features from other Zero Fatigue members, including Dreezy, Valee, Ravyn Lenae, Bari, and Jay2.
Noir will have you swaying to "MERLOT," bopping to "L.M.F.," and throwing all kinds of heart eyes at "FENTY SEX" and "HOOPTI." Trying to see Smino in action? Maybe next year. Apart from a pit stop in his hometown, St. Louis, he's spreading the Noir party all the way down in the Southern Hemisphere. Until then, sit back, listen to the tunes, and watch the music video for "L.M.F." Not only is it wildly entertaining, but it brings the tone of the whole album to light.
Femdot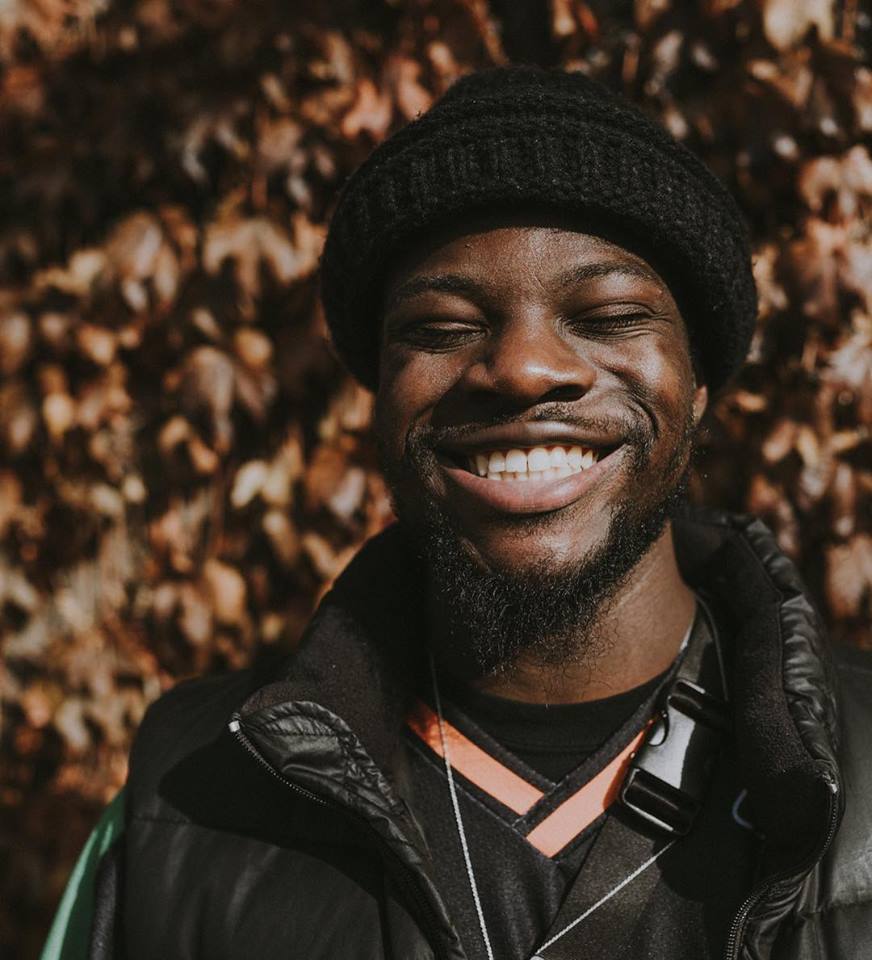 Femi Adigun is first generation Nigerian-American; a heritage that shaped his work ethic to be strategic and studious. Rhythmically portrayed in his songs and visually shown by a mechanical pencil behind his ear. He takes pride in writing down and crafting his lyrics.
FemDot always been involved in Chicago's creative scene. He participated in Chicago teen artist organizations Young Chicago Authors (YCA), Louder Than a Bomb (LTAB) and Harold Washington Library YouMedia. These were outlets that helped sharpen his craft. He is currently creating a buzz during what most people refer to as the Chicago Rap Renaissance and his time is budding. 
He is headlining an upcoming show at Lincoln Hall on December 21st, joined by L.A. Van Gogh and Shawnee Dez. The recent DePaul graduate will be showcasing his new project De Lacreme 2, his first release on the Chicago record label Closed Sessions. 
On DeLacreme 2, he tackles topics such as college stress, nicotine addiction, financial struggles, the transition from a kid to an adult and skin tone based oppression. His music introduces people to a true thought process without the boastful personality often associated with rappers. Past experiences, good, bad, in-between and neither are sprinkled throughout the album, with growth from those experiences being the main focus. Seeing him pour out his thoughts live will leave goosebumps on your skin and will provoke new perspectives on a double life many young black people can relate to.
"O' Something" his most popular video for De LaCreme, puts his everyday life and his dedication on display. What stands out is the scene of him performing on stage with just himself in the audience. Every performing artist experiences a little stage fright for their first shows. This will surely not be the case at Lincoln Hall this week. The ones who persevere with vigor will fulfill their goals, and he is doing just that. Catch Femdot on the stage to a packed out crowd, and cop your tickets here. 
Jean Deaux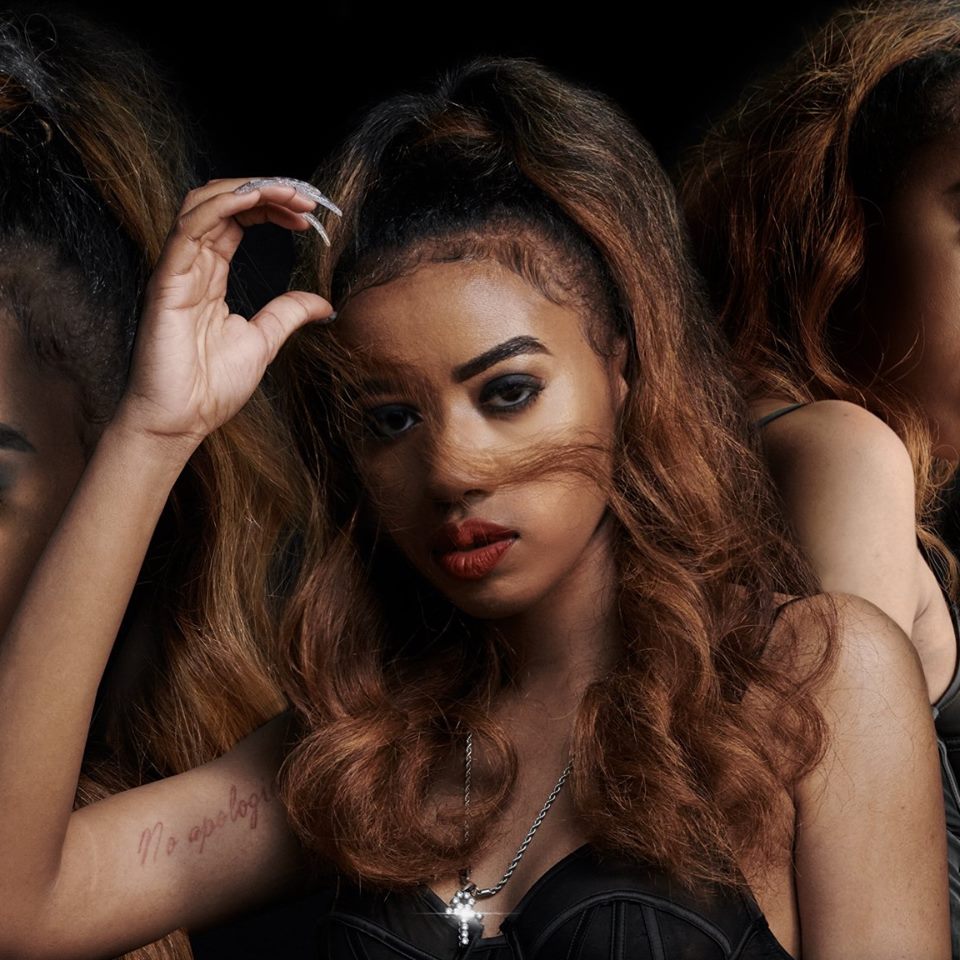 At the end of August Jean Deaux graced us with the video for her song Back 2 You, a colorful 60s theme about improvement and appreciation of oneself. It was an entry point to her most recent release Krash which came out in October this year under her newly acquired home with the  EMPIRE label. 
Jean Deaux has opened up a conversation of signed artistry and changing the perception of record label partnership. Her new project is a projection of Chicago — a mixture of cultures and peoples, while still being rooted in the infamous house, electronic, and hip hop sound. She sticks with her usual friends to produce on the record including natives of Chicago's contemporary music scene Saba, Phoelix, Smino, and THEMpeople. She even enlists ROMderful from the United Kingdom and A-Mac from Los Angeles to help produce.
Back 2 You anticipated, once again, her vocal, writing, and musical ability to find different pockets to convey, but along with the skits and features, Jean Deaux has curated a story which is refreshing component of music in 2018. Energy/Who U? is a two part track rooted in Chicago house. Initially it's a head bopping, back breaking, spine jolting vibe, then the voices and smooth transitions of melodic exercises from singing with Ravyn Lenae to spitting captures her versatile flow. "One failure takes time and two makes a mind," she says on the track.
Deaux's limits are pushed beyond on this album and her imagination on this project pushed a punk rock sonic on Code featuring Drea the Vibe Dealer bringing back why music lovers bonded so well with groups like the Beastie Boys. Kari Faux makes an appearance as well on the final song Work 4 Me. Their individual tones contrast so well and the project feels complete in its sequencing from beginning to end. Krash like all Jean Deaux's other works are stark in contrast and continue to peel back layers of her writing skills and rhythm among many different soundscapes that confine music.
DRAMA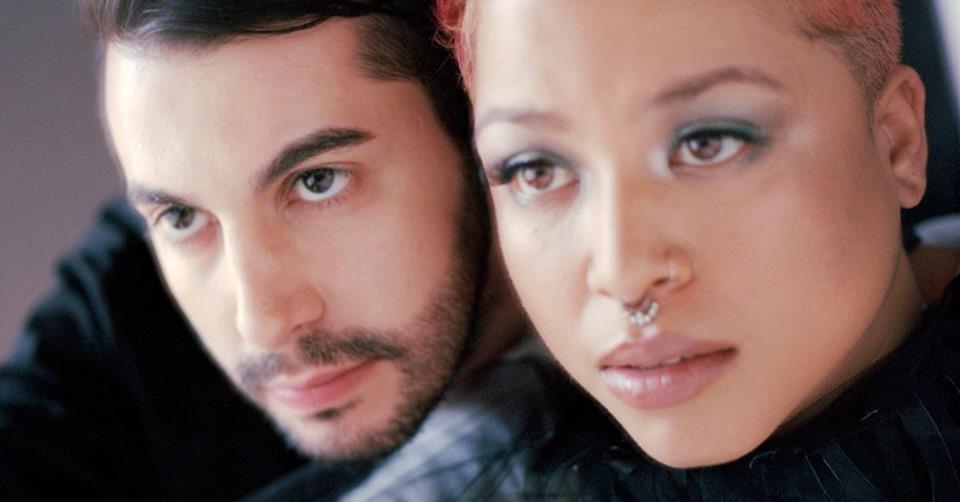 DRAMA is a stateside duo rumbling through Chicago, bringing a new method to how we can digest honest and experimental music. The pair, consisting of Via Rosa, and Na'el Shehade, are booked and busy for 2019 already, having sold out most of their preceding tour, with tons of show dates lined up and music to pair to come.
On December 22nd, Lincoln Hall in Chicago will be hosting the two on stage for a live set. Only two EPs in, one electrifying combination of breath and dance, and all Rosa and Shehade care about is their union to this music. The visual art neatly tops the eye with more euphoric means of expression. The music video for "Hope's Up" off their Gallows EP is a derivative of self-empowerment through love and connecting to emotions, shimmying into adulthood and your higher calling as well. The live performances mimic what is already precedent on wax and heighten your sonic palette by the time you fast forward to their most recent release of the Ready for Love EP. The lyrics play out ambiguously yet keep the ethereal realm so open and inviting on "Missing," "Low Tide," and "Assume the Worst." Drama can please men, women, and listeners around the world by using sonics as a textural background for a skill set from both sides of a coin.
Their run ins with celebrities and collaborative camps such as G.O.O.D Music and Chance the Rapper, a movie score, touring around the nation, Billboard mentions and TV appearances like Last Call with Carson Daly haven't gone to their heads. People aren't even this humble when the mail carrier delivers an Amazon Prime package on time. I think this says a lot about what to expect for their music, their time, and their live shows. Find out for yourself and cop a ticket to their Lincoln Hall show here. 
Contributing Writers: Ciera Mckissick, KC Esper, Sky Taylor, Lela Gaye, Karoline Yesterdaye
Photo Credits: Facebook, Rena Naltsas
---