UliUlia is a sustainable fashion brand based out of Chicago and Eastern Ukraine. In 2013, Ulia Kordiukova, who is originally from Eastern Ukraine, founded her own vision for fashion by collaging items of the past onto accessories and pieces of clothing. UliUlia's primary distributions were heavily focused on turning out fresh renewable bags — backpacks, totes, laptop cases, clutches or really any kind of bag . They have backpacks derived from old jeans, or leather taken from jackets to make large purses.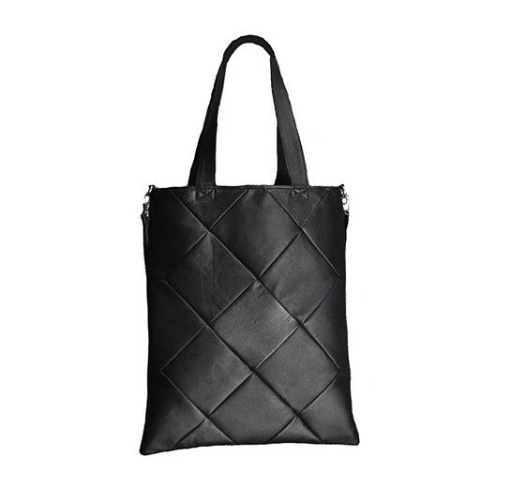 When Julia was about seven or eight years old, she was keen to mixing and designing old throwaway clothes to make her own. The cultivation of UliUlia and the genuine love for repurposing items seen as "worn out" or "tattered" has carved itself into a niche market of individuals who recognize matter as never ending. Reworking or upcycling, seeks to transform the perception of sustainability by using vintage items of clothing to foster an inclusive and environmentally proactive fashion community.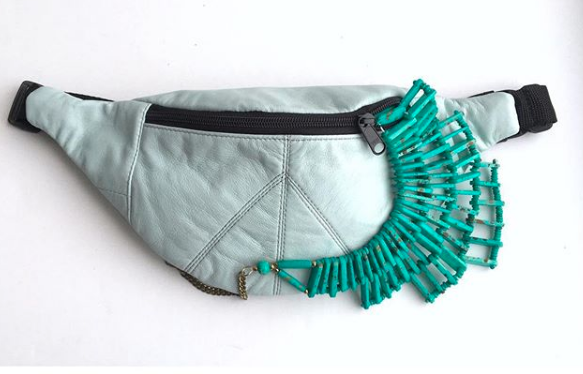 UliUlia's radical approach to design is a brand actively pursuing environmental changes through the fashion industry. The fashion industry doesn't appear to be directly impacting our environment, but it's the second largest polluter to the world after oil. With a growing consumer culture, the demands for a quick turnaround produces poorer quality, cheaper, and an unnecessary amount of excess of clothes. Overproduction has led to tons simply ending up in landfills, and if polyester or nylon, are not biodegradable. In addition to the environmental damages, the human rights violations the industry contributes to is abusing women and children in the Eastern worlds cheap labor. Due to a sheer need to overindulge, brands like UliUlia must garner more attention and people must recognize how imperative sustainability is at this moment.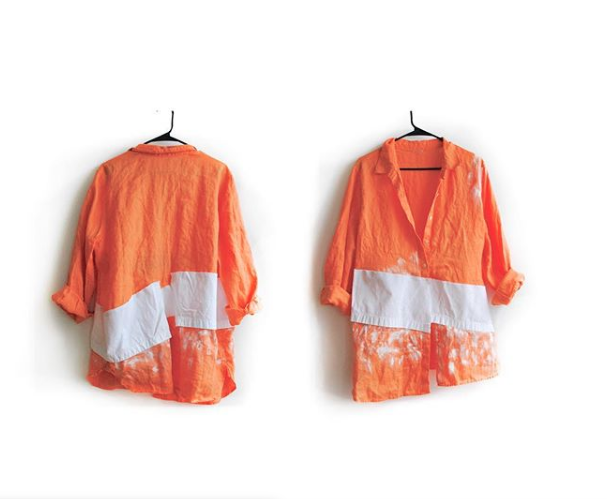 After moving to Chicago three years ago, Ulia has seen her brand grow and products are now in stores in Ukraine and Chicago. "We saved thousands of old leather jackets, denim pants, shirts, and table clothes., and we did more than ten merchant shows last year here in Chicago. This year I started a new project @1000savedshirts. I previously remade a couple shirts from old ones that my friends donated to me. Customers liked it so I kept making more. Then one night my friends suggested why not make a thousand of them. I simply liked the idea of improvisation of vintage clothes" said Kordiukova.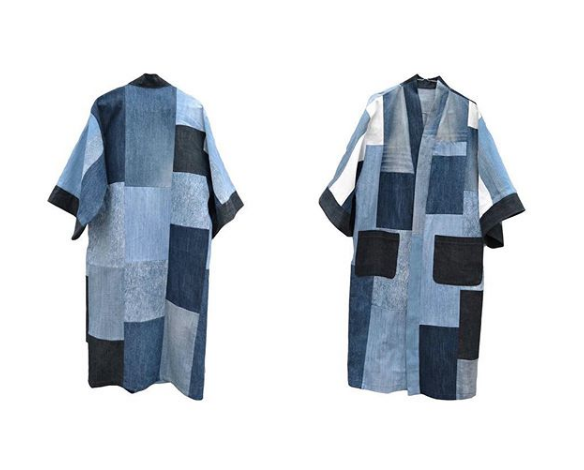 Not only does Ulia use her brand to upcycle clothing, but she gives back to her roots. Areas in Eastern Ukraine are experiencing very high unemployment rates and age discrimination in the workplace, UliUlia seeks out those neighborhoods to not only employ, but offer creatives an environmentally conscious community to broaden the dream, "Trash is Treasure." Lately, UliUlia has dedicated their attention to asymmetrical and material blending patchworks in preparation for the upcoming Randolph Street Market in Chicago on February 23rd and 24th. Shirts from their 1000savedhirts will available at the market. Be sure to make your way over to and check out their accessories and support the cause. 
Check them out on Instagram here.
Contributing Writer: Lela Gaye
Photo Credits: UliUlia
.
---