Vivian Le's art is nothing short of intriguing. At first glance, you're struck with images of innocence, youthfulness, and romance. But, a closer look would prove you wrong. Throughout her art, Le twists the viewer's expectation, transforming her seemingly innocent characters into depictions of grotesque, gory subjects. A piece portraying what appears to be just a kiss, for example, turns out to be someone stealing another's heart—literally. Meanwhile, the subjects within her art tend to maintain an air of purposeful ignorance despite the disturbing nature of their actions. Le's abstraction from reality creates a world that pulls at the depths of our brains that questions: "Is it wrong to find these scenarios and images appealing?"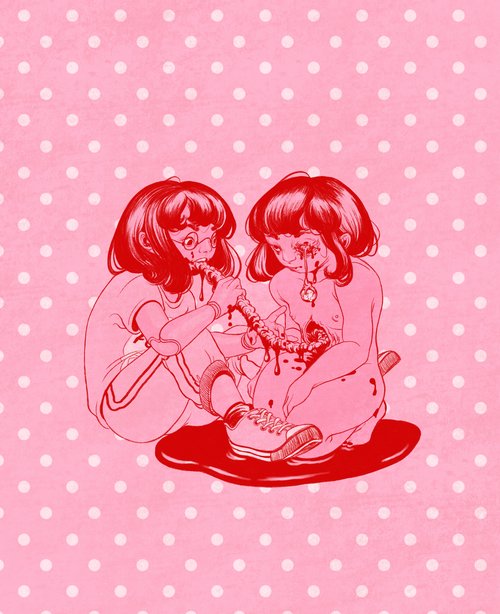 The feelings emitted by Le's art are no accident. The goal of her work is to challenge the viewer's perception of the media they consume—to shed light on the romanticism of children within contemporary media. She frequently uses dolls as her subjects to transform the idea of 'cute' into an eerie metaphor for the adult gaze.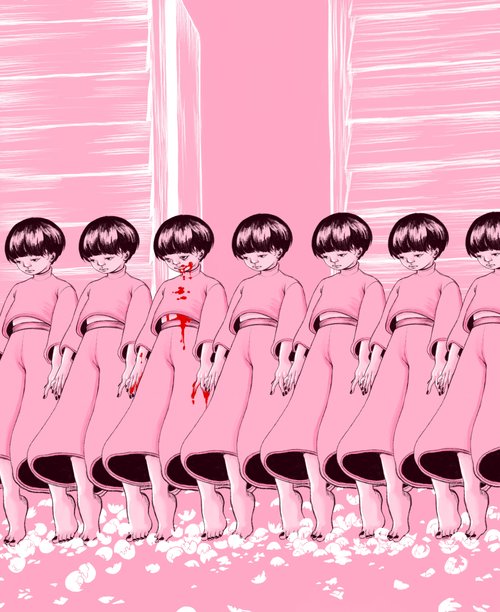 Since the beginnings of her art career, Le has paved her way across Illinois' art scene, showcasing her art in various publications and exhibitions. In addition to hundreds of prints, paintings, and sketches, Le has also exhibited her art in comics and across articles of clothing. The versatility of her art exposes its unique subject matter across many platforms the same way contemporary media presents itself to us. Before you know it, you realize her art is all-encapsulating, thought-provoking, and lingering.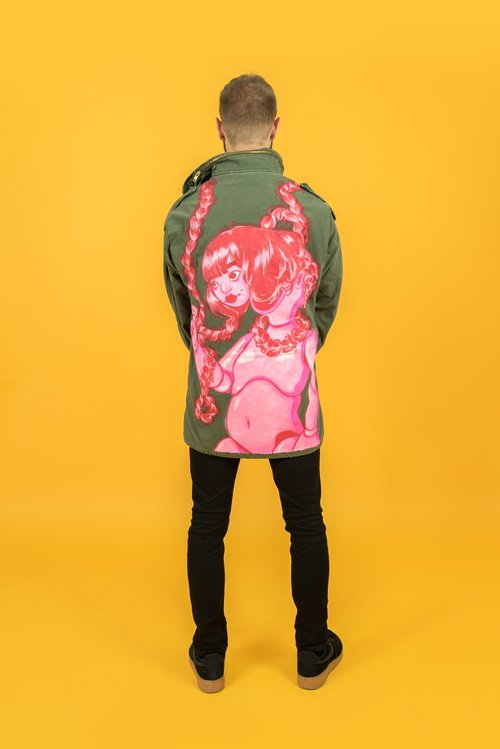 Throughout the month of February—specifically the 2nd through the 24th—Le's art will be on display at Rotofugi Designer Toy Store and Gallery. The gallery will showcase prints by Le in her first ever solo exhibition, appropriately called Open Heart Charcuterie. Each piece in the collection will feature a character from her dystopian world and an invitation to question everything you thought you knew about the information we absorb through media. Admission to the show is completely free, though her art will be available for sale.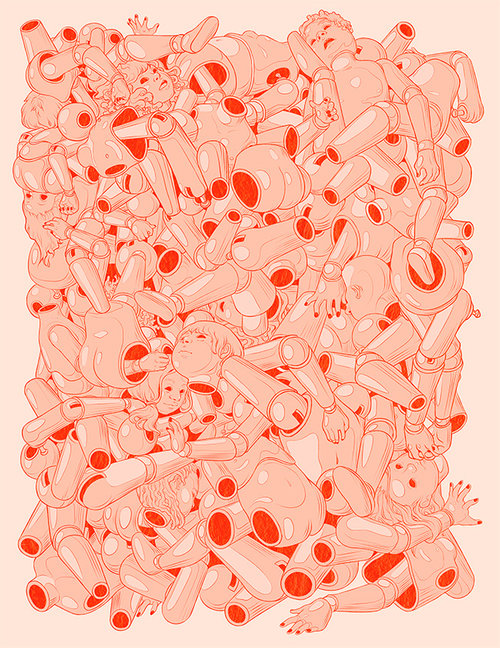 Check out Le's solo exhibit at Rotofugi, or keep up with her throughout the year in various group exhibitions throughout Chicago. Invite yourself into her peculiar world, allow your expectation to be bent, and develop a new definition for 'adorable.'  After all, Le puts the 'cute' in 'charcuterie.'
Check out more from Vivian Le at her website. 
Contributing Writer: KC Esper
Photo Credits: Vivian Le's website
---